Heron's pain drug nails PhI­II, prep­ping the com­pa­ny for NDA lat­er this year
San Diego's Heron Ther­a­peu­tics $HRTX is on a roll, to­day trum­pet­ing good news from its Phase III tri­al in post-op­er­a­tive pain. The promis­ing da­ta will back the drug­mak­er's bid for FDA ap­proval of the drug lat­er this year. If ap­proved, it would be the sec­ond FDA OK for Heron in a mat­ter of months.
The news is send­ing Heron's stock price soar­ing, up near­ly 26% since the an­nounce­ment.
The com­pa­ny's pain drug is a long-act­ing lo­cal anes­thet­ic made up of bupi­va­caine and meloxi­cam, which Heron calls HTX-011. The drug was test­ed in two Phase III stud­ies that mea­sured post-surgery pain and opi­oid use af­ter bunionec­to­my (bunion re­moval) and her­nia re­pair. HTX-011 achieved all its pri­ma­ry and sec­ondary end­points in both tri­als, ac­cord­ing to Heron.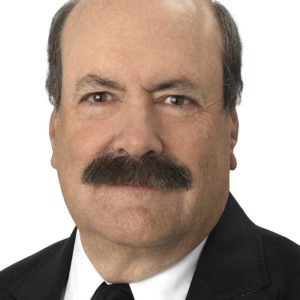 Bar­ry Quart
"If ap­proved, we be­lieve that HTX-011 could have a sig­nif­i­cant im­pact on the opi­oid cri­sis by re­duc­ing the use of opi­oids af­ter surgery, while at the same time al­low­ing pa­tients to ex­pe­ri­ence less pain," said Heron's CEO Bar­ry Quart in a state­ment.
In the bunion tri­al, pa­tients tak­ing HTX-011 saw a 27% drop in pain in­ten­si­ty com­pared to the place­bo group, and an 18% drop com­pared to the group tak­ing bupi­va­caine, the cur­rent stan­dard-of-care. Pa­tients on the drug al­so used 37% few­er opi­oids than place­bo pa­tients and 25% few­er than bupi­va­caine pa­tients.
In the her­nia tri­al, pa­tients on Heron's drug saw a 23% re­duc­tion in pain com­pared to place­bo, and a 21% drop com­pared to bupi­va­caine. Pa­tient on HTX-011 took 38% few­er opi­oids post-surgery than the place­bo group, and 25% less than the bupi­va­caine group.
In a note to in­vestors last month, an­a­lysts at Jef­feries sug­gest­ed the piv­otal read­out for HTX-011 would be a "sig­nif­i­cant cat­a­lyst" for Heron. The com­pa­ny plans to file an NDA for the pro­gram lat­er this year.
The good news for the com­pa­ny fol­lows a reg­u­la­to­ry win just months ago, when Heron scored FDA ap­proval of Cin­van­ti to pre­vent nau­sea and vom­it­ing for pa­tients on chemo. It was the sec­ond an­ti-nau­sea drug in Heron's prod­uct port­fo­lio, with Sus­tol ap­proved last Au­gust for the same in­di­ca­tion.
Shares at Heron have steadi­ly climbed 52% over the past 12 months. As of press time, the stock had climbed to $27.00 per share, up from yes­ter­day's close of $21.50.