Hit by FDA red flags, cit­ed for mis­lead­ing in­vestors and bat­tered by a thumbs-down from ex­perts, it's been one ter­ri­ble week for Treve­na
Treve­na's fall from grace — and in­to pen­ny stock ter­ri­to­ry — gath­ered steam on Thurs­day evening as a slight ma­jor­i­ty of out­side ex­perts at the FDA turned thumbs down on their pain med and lawyers be­gan to pitch a class ac­tion suit claim­ing the com­pa­ny had ac­tive­ly mis­led in­vestors for 2 years about the biotech's dis­cus­sions with reg­u­la­tors.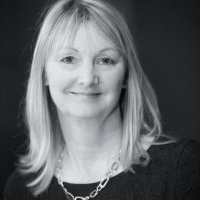 Max­ine Gowen
Al­ready down sharply af­ter the in-house re­view pro­vid­ed a scathing as­sess­ment of mixed ef­fi­ca­cy and safe­ty da­ta, the 8-7 vote against an ap­proval car­ried fresh penal­ties as Treve­na's stock $TRVN slid down to 71 cents a share in af­ter-mar­ket trad­ing.
But it wasn't just the vote that count­ed against Treve­na.
At­tor­neys at Bern­stein Lieb­hard ac­cused Treve­na ex­ecs, specif­i­cal­ly ex-CEO Max­ine Gowen — who stepped down a few days ago — of mis­lead­ing in­vestors about an end-of-Phase II meet­ing with the FDA.
At the time, they note, Gowen said in a May 2, 2016 re­lease that she was "very pleased" with the out­come of its dis­cus­sions with the FDA about oliceri­dine (TRV130) and that they had reached a gen­er­al agree­ment about the Phase III de­sign.
The agency, though, out­lined some deep prob­lems the FDA had with that study in their re­view of the drug. The firm notes:
(M)in­utes from the FDA's April 28, 2016 meet­ing with Treve­na were re­leased and showed that the FDA:

•"did not agree with the pro­posed dos­ing in the Phase 3 stud­ies";

•"did not agree with the pro­posed pri­ma­ry end­point"; and

•"did not agree with the pro­posed non-in­fe­ri­or­i­ty (NI) mar­gin for com­par­ing mor­phine to oliceri­dine."
The FDA, though, has its hands tied when it comes to re­veal­ing any­thing about its dis­cus­sions with com­pa­nies about drug de­vel­op­ment pro­grams — up un­til and if they do a re­view for pub­lic con­sump­tion. Reg­u­la­tors have on a num­ber of oc­ca­sions not­ed that com­pa­nies fre­quent­ly have their own ver­sion of events that veer off the straight and nar­row path of hon­esty. But com­mis­sion­er Scott Got­tlieb has al­so re­neged on promis­es to do a few sim­ple things to help im­prove the sit­u­a­tion — such as pub­lish­ing redact­ed ver­sions of com­plete re­sponse let­ters.
About the best thing that hap­pened to Treve­na was that the neg­a­tive vote was so nar­row, with a large mi­nor­i­ty back­ing an ap­proval and leav­ing some hope for die-hard sup­port­ers that the com­pa­ny could yet snatch vic­to­ry from the arms of de­feat.
In­vestors, though, didn't like the way any of this was pan­ning out, and Treve­na's share price slid an­oth­er 25% in af­ter-mar­ket trad­ing Thurs­day evening. It end­ed the night at 71 cents.