Te­va de­nies big lay­offs are planned, but will push greater ef­fi­cien­cy and shut­ter floun­der­ing ef­forts
---
With its ex­ec­u­tive suite in tur­moil, its flag­ship drug un­der at­tack and its books bur­dened by debt fol­low­ing years of drought in its R&D arm, Te­va is re­port­ed­ly prepar­ing to un­leash a ma­jor re­or­ga­ni­za­tion that will cost thou­sands of jobs. But af­ter first stay­ing mum on the sub­ject, the Is­raeli phar­ma com­pa­ny now says it isn't bring­ing out the ax but will in­stead pur­sue a va­ri­ety of ef­fi­cien­cy mea­sures.
The Is­raeli news­pa­per Cal­cal­ist re­port­ed that the bio­phar­ma hy­brid, which sells gener­ics as well as brand­ed drugs, is plan­ning to cut up to 6,000 staffers — 11% of its to­tal — af­ter Passover. In a state­ment, though, Te­va fired back that it won't pink slip thou­sands, pre­fer­ring in­stead to end­ing cer­tain ac­tiv­i­ties, con­sol­i­dat­ing op­er­a­tions and freez­ing any new hires.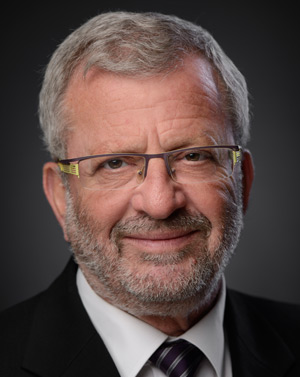 Te­va In­ter­im CEO Yitzhak Pe­ter­burg
"The ef­fi­cien­cy pro­gram is an in­te­gral part of Te­va's busi­ness re­al­i­ty. The pro­gram in­cludes, among oth­er things, end­ing un­prof­itable ac­tiv­i­ties and con­sol­i­dat­ing func­tions, in ad­di­tion to freez­ing re­cruit­ment and nat­ur­al em­ploy­ee turnover," the com­pa­ny said, ac­cord­ing to Reuters.
The lat­est signs of tur­moil come just weeks af­ter CEO Erez Vigod­man left the com­pa­ny. Vigod­man went out the same door Je­re­my Levin was thrown through in late 2013 af­ter he tried, and failed, to push through a re­struc­tur­ing.
That hap­pened soon af­ter a fed­er­al court tossed sev­er­al patents pro­tect­ing Te­va's 40 mg dose of Co­pax­one, its mul­ti­ple scle­ro­sis main­stay that brought in close to 20% of the com­pa­ny's rev­enue last year. And the Is­raeli com­pa­ny has been feel­ing the heat af­ter a $40.5 bil­lion gener­ics ac­qui­si­tion deal with Al­ler­gan last year left a heavy debt to work out as gener­ic prices have dropped.
Te­va start­ed the year by low­er­ing its 2017 guid­ance by $1 bil­lion, which did noth­ing to en­dear the com­pa­ny with an­a­lysts and in­vestors.
Ac­tivist in­vestor Ben­ny Lan­da, mean­while, has been push­ing for an ex­pe­ri­enced glob­al play­er to take over the top job. He al­so wants to see the com­pa­ny split up in­to two, with one side tak­ing the gener­ics busi­ness and an­oth­er group spin­ning off the brand di­vi­sion.
There might be some re­luc­tance on the part of the best can­di­dates, how­ev­er. Levin tried to re­or­ga­nize the com­pa­ny and slash staff years ago. But the board re­spond­ed an­gri­ly and pushed him out of the com­pa­ny.
Work­ers won't take any lay­offs sit­ting down, if it comes to that.
"We were in a sim­i­lar sit­u­a­tion and we went to the bat­tle," Eli­ran Ko­zlick, the head of Te­va's work­ers' com­mit­tee, wrote in a Face­book post ear­ly on Thurs­day, ac­cord­ing to a re­port in Bloomberg. "If the man­age­ment wants to do this again, we will all work to­geth­er and win as we did in the pre­vi­ous strug­gle."
Te­va, though, is run­ning out of op­tions.
"Every drug com­pa­ny has to change con­stant­ly," Kite CEO Arie Bellde­grun told Globes af­ter he re­signed from the board. "Te­va was very com­fort­able with Co­pax­one, but it should have al­ready pre­pared 8-10 years ago for its sub­se­quent life, and no such prop­er prepa­ra­tions were made. You can't ac­cuse the com­pa­ny; it grew so fast. Now it is in­vest­ing in its fu­ture de­vel­op­ment, but a tem­po­rary hole has been left, and must be sur­vived. Te­va's fu­ture will come from Prof. Michael Hay­den's de­part­ment (the in­no­v­a­tive de­part­ment, G.W.). Every­one is sor­ry that (for­mer gener­ics di­vi­sion head) Sig­gi (Sig­ur­dur) Olaf­s­son left, but Sig­gi wasn't work­ing on Te­va's fu­ture."