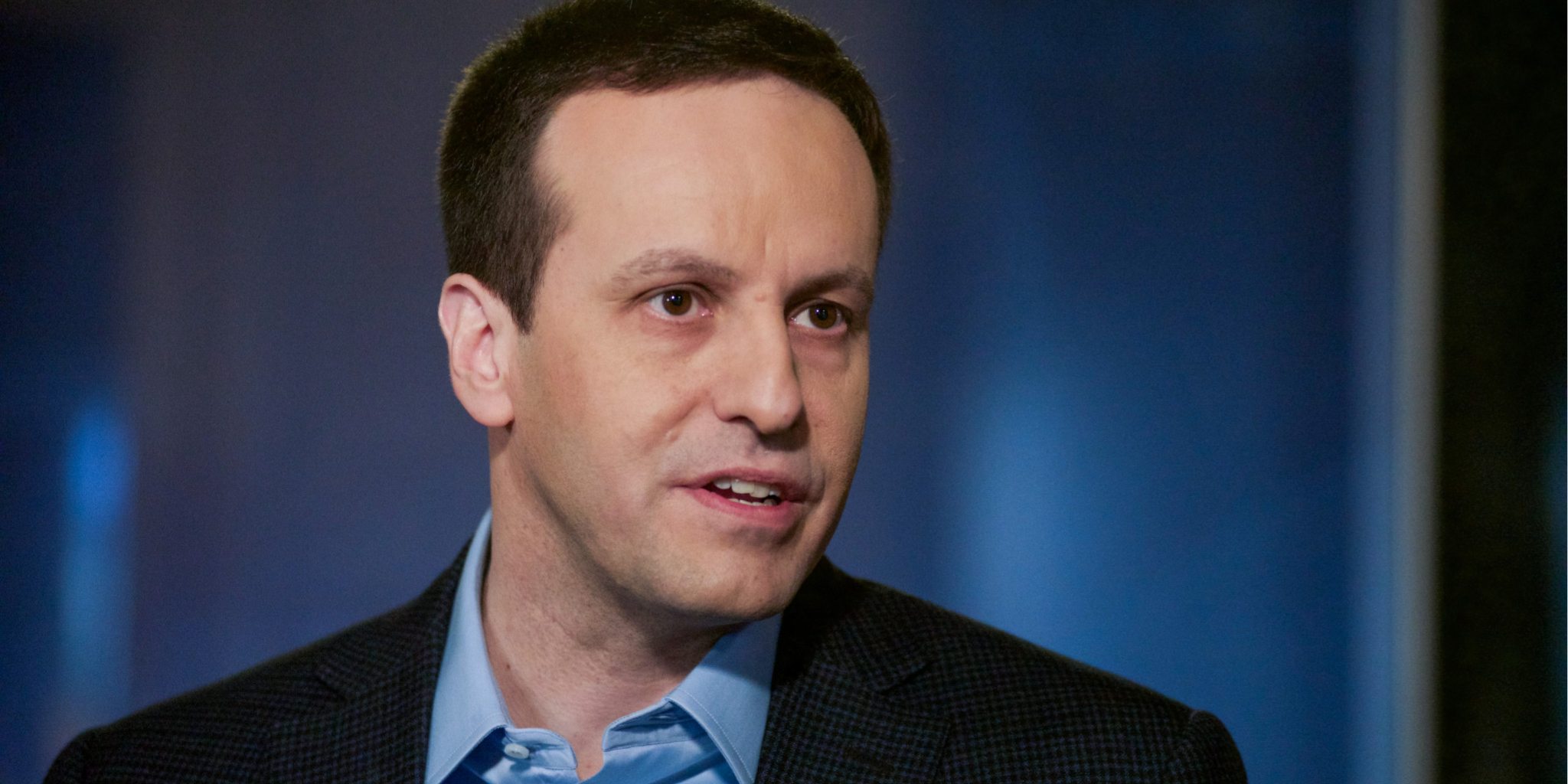 Buck­le up: Biotech board ac­tivist Alex Den­ner is out to shake things up at Iron­wood
The change mas­ter of biotech is knock­ing at Iron­wood Phar­ma­ceu­ti­cals' front door. And he wants in with plans to stay for awhile.
Alex Den­ner, known for forc­ing out old CEOs and forc­ing through new buy­outs, has now set his sights on the long­time Boston/Cam­bridge play­er guid­ed by found­ing CEO Pe­ter Hecht, who launched the com­pa­ny 20 years ago with a plan for the long haul.
In an un­usu­al move, Iron­wood put out word of Den­ner's move to join the board in a press re­lease Mon­day. And the com­pa­ny took the op­por­tu­ni­ty to point­ed­ly praise the board Hecht has al­ready as­sem­bled, which in­cludes 8 in­de­pen­dent di­rec­tors on the 9-mem­ber group.
Ac­cord­ing to the re­lease, Iron­wood now wants to get some feed­back on the move from in­vestors, not­ing that the Saris­sa Cap­i­tal chief has been by for one vis­it and that they hope con­struc­tive talks will con­tin­ue. Its stock $IR­WD shot up 10% as in­vestors ea­ger­ly an­tic­i­pat­ed a change­up.
"I hope that we're go­ing to con­tin­ue to have a pleas­ant and con­struc­tive con­ver­sa­tion, as I be­lieve we were hav­ing," Den­ner told CN­BC. "To the ex­tent that they state in their press re­lease that they're con­cerned with what in­vestors want, I've been told that more val­ue has been cre­at­ed for Iron­wood share­hold­ers to­day than in any sin­gle day in his­to­ry."
That sounds at least slight­ly skep­ti­cal.
Be­hind the barbed pleas­antries, though, it's clear that Den­ner is out to shake things up at Iron­wood, a com­pa­ny best known for its fran­chise drug Linzess and a pipeline of ther­a­pies in the same space. Sev­er­al an­a­lysts think the com­pa­ny could do bet­ter on the stock price, and Den­ner is all about val­ue cre­ation — with a big ap­petite for prof­it­ing from tur­bu­lence.
Iron­wood gained an ap­proval for Duza­l­lo, a com­bo ther­a­py that match­es lesin­u­rad and al­lop­uri­nol in one pill, last sum­mer. But Ge­off Meacham at Bar­clays and oth­ers ques­tioned Hecht's rev­enue pro­jec­tions at the time. The biotech has al­so dis­ap­point­ed an­a­lysts with da­ta on IW-3718 for un­con­trolled GERD, which were pos­i­tive but fell short of Hecht's en­thu­si­as­tic pro­jec­tion.
Add it up, and Den­ner can count on some lin­ger­ing frus­tra­tions to help add to his clout at Iron­wood — if he's suc­cess­ful at this new play.
He's cer­tain­ly not re­luc­tant to use his in­flu­ence to max­i­mum ef­fect.
As Carl Ic­ahn's right hand man, Den­ner steered Bio­gen in a new di­rec­tion, forc­ing out Jim Mullen and bring­ing in George Scan­gos more than 5 years ago. Now that com­pa­ny is ex­pect­ed to steer through a new stretch of reengi­neer­ing as a new CEO looks over the pipeline and its prospects. Den­ner — who now runs his own shop at Saris­sa — al­so forced the sale of Ari­ad to Take­da and more re­cent­ly played a di­rect role in see­ing Biover­a­tiv go to Sanofi. Den­ner was Sanofi's first stop on that deal, and was al­ways the most like­ly to see the up­side in a takeover tied to a big pre­mi­um. And he re­cent­ly took con­trol of The Med­i­cines Co. $MD­CO amid con­sid­er­able buzz.
What's next for Iron­wood?
We'll see. But busi­ness as usu­al is over for now.
---
Im­age: Alex Den­ner. CN­BC via GET­TY