Hong Kong clears way for pre-rev­enue biotech IPOs, plans to ac­cept list­ing ap­pli­ca­tions by May
A much an­tic­i­pat­ed rule change in Hong Kong's stock ex­change will take ef­fect at the end of this month, mark­ing a new era where qual­i­fied biotechs can list on the bourse be­fore earn­ing rev­enue.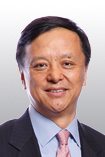 Charles Li
Hong Kong Ex­change and Clear­ings will start ac­cept­ing list­ing ap­pli­ca­tions un­der new rules on April 30, chief ex­ec­u­tive Charles Li told lo­cal re­porters Fri­day, on the heels of con­sul­ta­tion re­sults ex­pect­ed to come out on April 24. That will of­fi­cial­ly re­move a ma­jor im­ped­i­ment for bio­phar­ma com­pa­nies look­ing to raise cap­i­tal in the pub­lic mar­ket, which had pre­vi­ous­ly led BeiGene to list in New York rather than clos­er to home.
Since the amend­ments were pro­posed in De­cem­ber, a num­ber of com­pa­nies have re­port­ed­ly be­gun to con­sid­er an IPO in Hong Kong, rang­ing from high pro­file Chi­nese firms (In­novent, As­cle­tis, Hua Med­i­cine, Tasly and Shang­hai Hen­lius Biotech) to well-known US biotechs car­ry­ing huge val­u­a­tions (Grail and Mod­er­na). There's al­so been sug­ges­tions that Nas­daq-list­ed Chi­nese com­pa­nies such as Zai Lab would con­sid­er a sec­ondary list­ing in the city.
Un­der new rules, pre-rev­enue biotechs can ap­ply for IPOs as long as they are val­ued at HK$1.5 bil­lion (US$192 mil­lion), backed by a se­nior in­vestors, and have a Phase I study un­der their belt with a green light to em­bark on Phase II. Oth­er cri­te­ria in­clude be­ing at least two-years old and hav­ing some patents.
While con­sul­ta­tions for rule amend­ments usu­al­ly last for six months, HKEX short­ened the time frame in light of ap­par­ent con­sen­sus ap­prov­ing of the changes and with con­sid­er­a­tion about the IPO win­dow.
To ad­dress in­vestor con­cerns, HKEX al­so de­vised more strin­gent reg­u­la­tions and a stream­lined delist­ing process for these com­pa­nies.