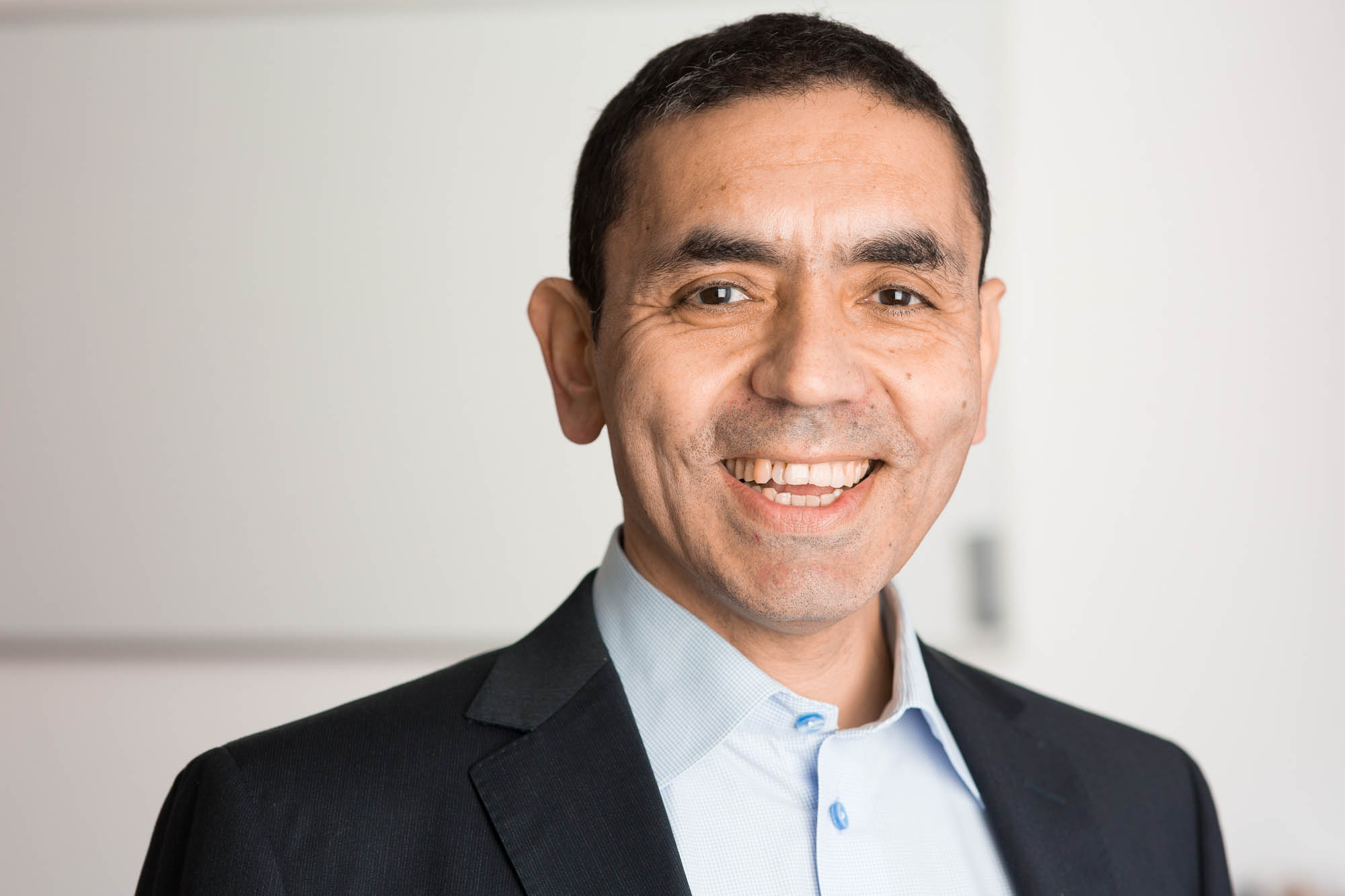 BioNTech CEO Ugur Sahin (File photo)
Hong Kong strife holds up al­most $100M of BioN­Tech's Se­ries B haul
Late on Mon­day, it was re­vealed that Ger­man can­cer drug de­vel­op­er BioN­Tech is eye­ing a $100 mil­lion pub­lic list­ing in the Unit­ed States, two months af­ter the can­cer-fo­cused com­pa­ny un­veiled a her­culean $325 mil­lion in an up­sized round of fi­nanc­ing.
In the IPO fil­ing, how­ev­er, the Mainz-based drug de­vel­op­er re­vealed that shares worth about $97 mil­lion that were ex­pect­ed to be bought by an undis­closed Hong Kong-based in­vestor have been de­layed, in part due to the po­lit­i­cal un­rest in Hong Kong and the on­go­ing trade dis­pute be­tween the Unit­ed States and Chi­na.
"(T)he pay­ment may be in­def­i­nite­ly de­layed, or po­ten­tial­ly not re­ceived at all. In the event that this in­vestor is not able to fund the pur­chase of the shares and we do not make al­ter­na­tive arrange­ments for the pur­chase of the shares, we may de­mand that the shares be trans­ferred back to us for no con­sid­er­a­tion. We in­tend to make use of this right in case the funds have not been paid by the an­tic­i­pat­ed pub­lic of­fer­ing," the fil­ing said.
The trade ten­sion be­tween Chi­na and the Unit­ed States has re­ver­ber­at­ed in the bio­phar­ma in­dus­try.
Last year the Com­mit­tee on For­eign In­vest­ment in the Unit­ed States (CFIUS) — a fed­er­al in­ter­a­gency com­mit­tee chaired by the US Trea­sury De­part­ment — ex­pand­ed its re­view of for­eign in­vest­ment in the biotech­nol­o­gy sec­tor, cit­ing na­tion­al se­cu­ri­ty rea­sons, trig­ger­ing con­cern that US biotechs may have trou­ble ac­cess­ing Chi­nese mon­ey.
And in re­cent months, MD An­der­son Can­cer Cen­ter sanc­tioned five of its own re­searchers — three of whom were eth­ni­cal­ly Chi­nese — for pur­port­ed­ly vi­o­lat­ing con­flict of in­ter­est poli­cies, al­leg­ing 'for­eign in­flu­ence', af­ter the NIH re­quest­ed the in­sti­tu­tion in­ves­ti­gate their con­duct.
BioN­Tech's Ju­ly round of Se­ries B fundrais­ing — mark­ing one of the largest sin­gle pri­vate fund­ing rounds for a Eu­ro­pean biotech — was up­sized and led by Fi­deli­ty Man­age­ment & Re­search. New and ex­ist­ing in­vestors par­tic­i­pat­ed, in­clud­ing Red­mile Group, In­vus, Mi­rae­As­set Fi­nan­cial Group, Plat­inum As­set Man­age­ment, Jeb­sen Cap­i­tal, Steam Athena Cap­i­tal, BVCF Man­age­ment and the Stru­eng­mann Fam­i­ly Of­fice. Two-thirds of the fund­ing came from new in­vestors, BioN­Tech said.
Jeb­sen Group, the par­ent com­pa­ny of Jeb­sen Cap­i­tal, is based in Hong Kong. BVCF Man­age­ment says it was found­ed as Chi­na's first US dol­lar fund.
Found­ed in 2008, BioN­Tech counts the Strüng­mann group, a fam­i­ly firm led by Ger­man bil­lion­aires and iden­ti­cal twins Thomas and An­dreas Strüng­mann, as its largest share­hold­ers and the source of BioN­Tech's ini­tial seed cap­i­tal.
Most of BioN­Tech's clin­i­cal as­sets are mes­sen­ger RNA ther­a­pies (mR­NA), a fam­i­ly of treat­ments in which a nat­ur­al sys­tem is har­nessed to send the body a sig­nal to pro­duce its own drug — in this case, to fight can­cer. The com­pa­ny al­so has cell ther­a­pies and an­ti­bod­ies in its ar­se­nal. Al­to­geth­er, the com­pa­ny has 20 prod­uct can­di­dates, of which eight have en­tered in­to nine on­go­ing clin­i­cal tri­als. BioN­Tech's com­peti­tors, such as Cure­Vac and the uni­corn Mod­er­na $MR­NA — which re­cent­ly pulled off a his­toric $604 mil­lion US IPO — are square­ly fo­cused on mR­NA.
Hel­mut Jeg­gle, who is re­spon­si­ble for the life sci­ence ini­tia­tives of the Strüng­mann broth­ers, holds about 50.35% of BioN­Tech's shares, while the com­pa­ny's CEO Ugur Sahin has a 18.80% stake.