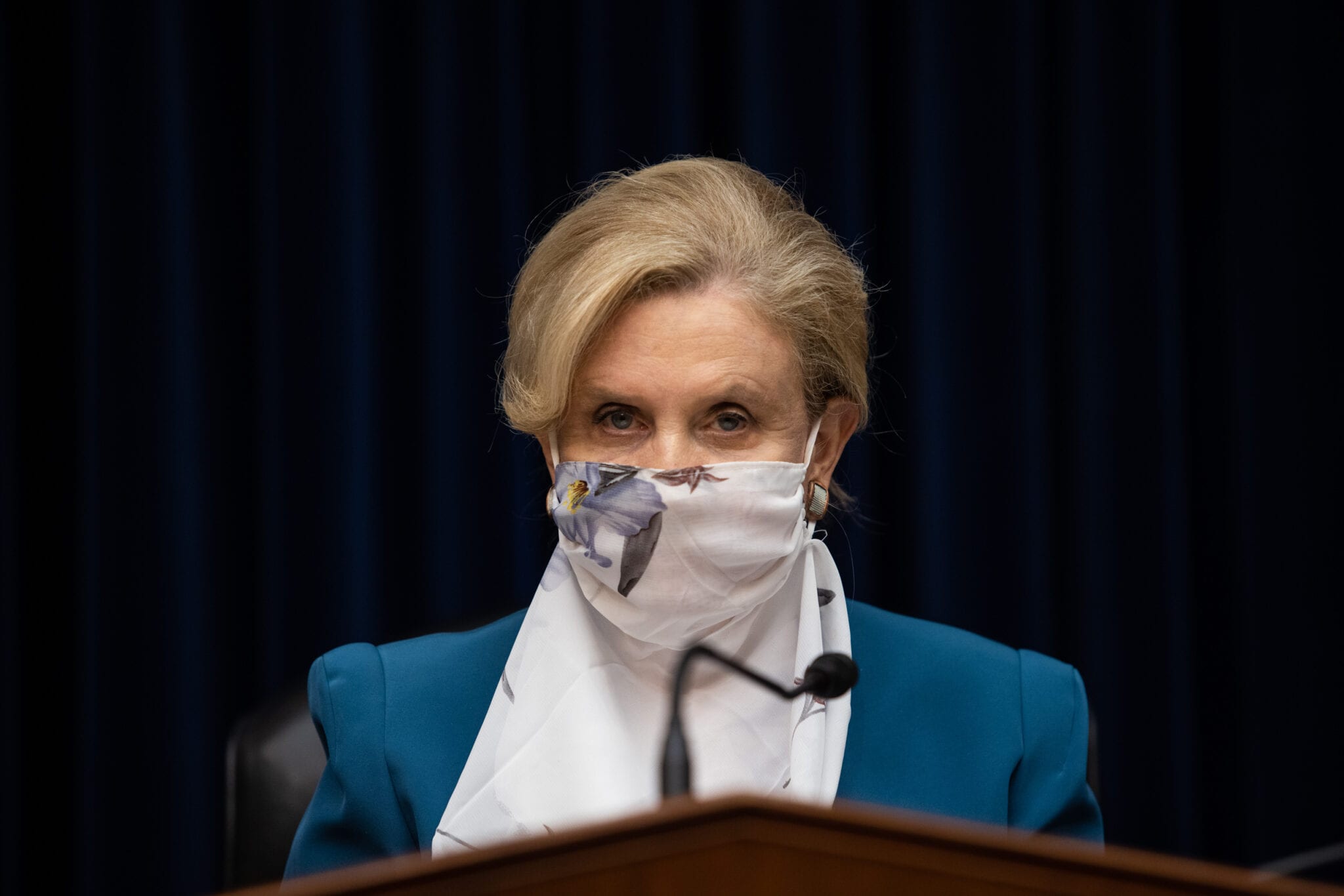 House Committee on Oversight and Reform Chairwoman Carolyn Maloney (Getty Images)
House De­moc­rats call on Emer­gent ex­ecs to tes­ti­fy on qual­i­ty is­sues next month
The House Over­sight Com­mit­tee is in­ves­ti­gat­ing Covid-19 vac­cine pro­duc­er Emer­gent BioSo­lu­tions, which se­cured a $628 mil­lion US gov­ern­ment con­tract to make As­traZeneca and J&J vac­cines de­spite "a long, doc­u­ment­ed his­to­ry" of qual­i­ty con­trol is­sues, De­moc­rats said in a let­ter to the con­tract man­u­fac­tur­er's ex­ec­u­tives.
Emer­gent's Bal­ti­more plant, which was shut­tered on Mon­day by FDA, has been em­broiled in con­tro­ver­sy af­ter be­ing forced to de­stroy mil­lions of As­traZeneca and J&J dos­es due to an in­gre­di­ent mix-up and pos­si­ble con­t­a­m­i­na­tion.
"FDA con­tin­ues to in­ves­ti­gate Emer­gent's man­u­fac­tur­ing prob­lems. We are con­cerned by the costs to tax­pay­ers and the po­ten­tial im­pact on our na­tion's vac­ci­na­tion ef­forts caused by Emer­gent's failed at­tempts to man­u­fac­ture these vac­cines," Reps. Car­olyn Mal­oney (D-NY) and James Clyburn (D-SC) wrote.
In ob­tain­ing its gov­ern­ment con­tracts, the rep­re­sen­ta­tives ex­plained in the let­ter how close­ly linked Emer­gent was with for­mer Pres­i­dent Trump's ap­pointee to lead the Of­fice of the As­sis­tant Sec­re­tary for Pre­pared­ness and Re­sponse, Robert Kadlec, who pre­vi­ous­ly did con­sult­ing work for Emer­gent.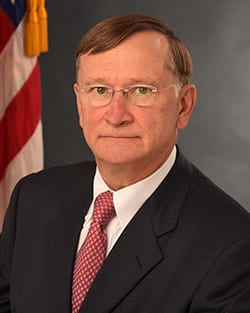 Robert Kadlec PHE
"Fol­low­ing Dr. Kadlec's con­fir­ma­tion, Emer­gent re­ceived mil­lions of dol­lars in fed­er­al con­tracts from AS­PR, in­clud­ing con­tracts for the SNS [strate­gic na­tion­al stock­pile] that were award­ed with­out com­pet­i­tive bid­ding," the let­ter notes.
Emer­gent al­so en­cour­aged over­sight of the SNS to be trans­ferred from the CDC to AS­PR, un­der Kadlec's con­trol.
Mal­oney and Clyburn al­so said that short­ages of ba­sic med­ical sup­plies dur­ing the pan­dem­ic last year were di­rect­ly re­lat­ed to Emer­gent's "out­sized in­flu­ence" over the price and pur­chase of its an­thrax vac­cines.
"Emer­gent has raised the gov­ern­ment pur­chas­ing price of the an­thrax vac­cine by 800% since ac­quir­ing the drug in 1998," the let­ter says. "As a re­sult, through most of the last decade, near­ly half of the SNS's bud­get has been spent pur­chas­ing Emer­gent's an­thrax vac­cine."
The House Se­lect Sub­com­mit­tee on the Coro­n­avirus, which Clyburn chairs, is re­quest­ing that Robert Kramer, pres­i­dent and CEO of Emer­gent, and ex­ec­u­tive chair Fuad El-Hi­b­ri tes­ti­fy on May 19 on the com­pa­ny's qual­i­ty con­trol and staffing is­sues.