How could you make a Bris­tol-My­ers takeover work with­out shred­ding a $5B R&D di­vi­sion?
Carl Ic­ahn
When Carl Ic­ahn bought in­to Al­ler­gan last May, the com­bat­ive ac­tivist in­vestor im­me­di­ate­ly put out a state­ment that put him square­ly in the Brent Saun­ders fan club. Al­ler­gan $AGN CEO Saun­ders had made mon­ey for Ic­ahn be­fore, when the ac­tivist helped bring him in­to For­est Labs as he was push­ing that com­pa­ny to make some big changes. And Ic­ahn felt that he would con­tin­ue to make mon­ey at Al­ler­gan.
The un­writ­ten mes­sage: Ic­ahn wasn't set­ting up an­oth­er Big Squeeze, push­ing Al­ler­gan in­to an M&A deal Saun­ders wasn't look­ing for.
But when Ic­ahn stepped up for a bite of Bris­tol-My­ers Squibb's $BMY eq­ui­ty, ac­cord­ing to a re­port in the Wall Street Jour­nal, the im­me­di­ate as­sump­tion was that he was an­gling for one of his clas­sic in­vest­ment gam­bits, prepar­ing to push a stressed bio­phar­ma com­pa­ny to­ward an M&A deal.
And Saun­ders didn't ex­act­ly try to douse that thought.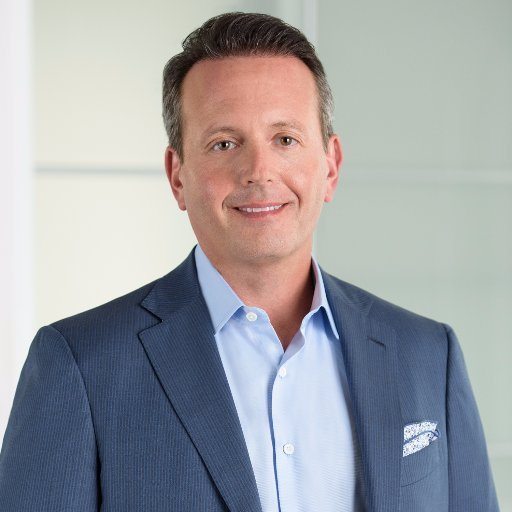 Brent Saun­ders, CEO Al­ler­gan
"Carl is a very smart, thought­ful in­vestor. I have to be­lieve that he looks at Bris­tol-My­ers and the in­dus­try and he's say­ing, 'Great com­pa­ny, great pipeline and an in­dus­try that should po­ten­tial­ly con­sol­i­date.' So that's a for­mu­la that Carl tends to like," Saun­ders told Bloomberg. And he al­so told the news ser­vice that every­body is prob­a­bly look­ing at Bris­tol-My­ers now, even if it's just for a few min­utes of wist­ful think­ing.
Bris­tol-My­ers has had a steady drum­beat of bad news that has ham­mered away at its stock price and rep­u­ta­tion as a leader in the check­point field. As ex­pec­ta­tions on Op­di­vo have shrunk against Mer­ck's bull­ish ad­vances with Keytru­da, Bris­tol's mar­ket cap has suf­fered bad­ly. So what would have been all but un­think­able a year ago is now the one thing that is on every big play­er's mind.
What fol­lows is a short list of big out­fits that would have the cash to pull off a pre­mi­um deal for a com­pa­ny with a mar­ket cap of $92 bil­lion. And you'll find Pfiz­er at the top of just about every­one's list.
Pfiz­er CEO Ian Read is the on­ly Big Phar­ma chief to show a re­al in­ter­est in a megamerg­er — though his play for As­traZeneca and Al­ler­gan was based on a tax in­ver­sion. Trump's prospec­tive tax re­form plans, though, may per­suade Read that the time is ripe to go af­ter a com­pa­ny like Bris­tol-My­ers. And while Pfiz­er paid a record $850 mil­lion to part­ner with Mer­ck KGaA on a check­point, the phar­ma gi­ant wouldn't mind vault­ing in­to a lead­er­ship role.
You can ex­pect plen­ty of lay­offs and tur­moil if any­thing like that goes ahead. Pfiz­er spent close to $8 bil­lion on R&D last year, com­pared to Bris­tol-My­ers' $5 bil­lion. A tie-up would leave Pfiz­er look­ing to chop bil­lions of dol­lars in re­search spend­ing. But Bris­tol-My­ers R&D has been laud­ed over the years, with a rep that's much bet­ter than Pfiz­er's. So who's to say where the ax might fall.
Read is one of the few Big Phar­ma CEOs who be­lieve that a megamerg­er can work, so long as you carve out all the du­pli­ca­tions.
"If you be­lieve you can re­or­ga­nize your re­search in­to pro­duc­tive small­er units, there is a log­ic to con­sol­i­da­tion of the in­dus­try by tak­ing out du­plica­tive ex­pens­es," Read told re­porters re­cent­ly.
The prospect of any takeover would like­ly get Bris­tol-My­ers' best and bright­est in the R&D op­er­a­tion pol­ish­ing up re­sumes and hunt­ing down job leads.
"You would have to think that the BMS sci­en­tists re­al­ized that they'll be on the chop­ping block should this oc­cur," John LaMat­ti­na, the for­mer R&D chief at Pfiz­er, tells me. "CVs are un­doubt­ed­ly be­ing up­dat­ed. Chances are that the sci­en­tists are spec­u­lat­ing more about a po­ten­tial ac­qui­si­tion than new sci­en­tif­ic pub­li­ca­tions."
No­var­tis — an­oth­er mar­ket leader in R&D — al­so has cash and in­vest­ments it can con­vert to pay­ing off a deal like that. It al­so goes for high ef­fi­cien­cy, with no stone left un­turned in search for syn­er­gy. And Gilead has rou­tine­ly been list­ed as the Big Biotech in most need of a dra­mat­ic makeover. Gilead would be the one com­pa­ny most like­ly look­ing to keep much of the re­search group that Bris­tol has built. They all make the Bloomberg list.
Saun­ders may be think­ing about a Bris­tol-My­ers takeover, but com­ing up with that kind of cash af­ter com­mit­ting to a batch of bolt-ons would be no sim­ple mat­ter.