How much has pre­ci­sion med­i­cine helped? A new NCI study of­fers clues but pro­vokes skep­tics
Does pre­ci­sion med­i­cine work?
The ap­proach, based on find­ing a drug to tar­get a pa­tient's spe­cif­ic genes, has un­doubt­ed­ly saved in­di­vid­ual lives, spurring Lazarus-like re­ver­sals in health in once-ter­mi­nal­ly ill pa­tients. But crit­ics have point­ed out that its pur­suit has meant drug com­pa­nies spend­ing hun­dreds of mil­lions of dol­lars to tar­get mu­ta­tions that af­fect nar­row slices of the pop­u­la­tions, and that many of the gains re­searchers thought it would bring have erod­ed as can­cers evolve re­sis­tance.
A new New Eng­land Jour­nal of Med­i­cine study from the Na­tion­al Can­cer In­sti­tute, though, of­fers ev­i­dence — al­beit far from proof — that these new med­i­cines are hav­ing a no­tice­able im­pact on a pop­u­la­tion lev­el, al­low­ing pa­tients with the most com­mon form of lung can­cer to live sig­nif­i­cant­ly longer.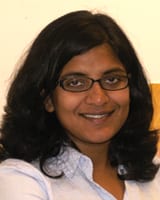 Na­dia Howlad­er
"Twen­ty, thir­ty years ago, a di­ag­no­sis of lung can­cer was near­ly a death sen­tence, there were re­al­ly not a lot of ther­a­peu­tic op­tions avail­able," lead au­thor Na­dia Howlad­er, who heads NCI's Di­vi­sion of Can­cer Con­trol and Pop­u­la­tion Sci­ences, told End­points News. "Now we have ther­a­peu­tic op­tions, and for the first time we are see­ing sig­nals that it is bring­ing down death rate at a pop­u­la­tion lev­el, be­yond clin­i­cal tri­als."
Still, while some on­col­o­gists said the study re­flect­ed what they saw in their prac­tice, oth­ers ar­gued that the sta­tis­ti­cal analy­sis was well short of iron­clad.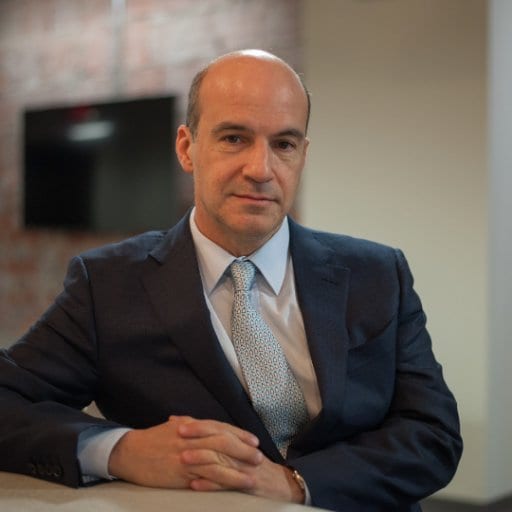 Pe­ter Bach
Pe­ter Bach, who di­rects Memo­r­i­al Sloan Ket­ter­ing's Cen­ter for Health Pol­i­cy and Out­comes, point­ed out that the mu­ta­tions these drugs tar­get are rel­a­tive­ly rare. He didn't ques­tion the da­ta that lung can­cer mor­tal­i­ty fell, but he said there was lit­tle ev­i­dence ty­ing that trend to new treat­ments. He not­ed they didn't even es­ti­mate how wide­ly those new treat­ments were used.
"I find it a lit­tle con­fus­ing," he said in an email to End­points. "I don't see any place where they ac­tu­al­ly at­tempt­ed to mea­sure the im­pact of treat­ments on sur­vival gains."
Bach and Uni­ver­si­ty of Cal­i­for­nia, San Fran­cis­co on­col­o­gist and health pol­i­cy re­searcher Vinay Prasad ques­tioned on Twit­ter whether the drugs men­tioned in the study were used enough to cause such a large ben­e­fit in over­all mor­tal­i­ty, not­ing that up-take has been chron­i­cal­ly low.
Sec­ond, even if you maxed out these drugs, they are not cures. Ma­jor­i­ty will still die in a cou­ple years. (this dimin­utes the over­all ef­fect)

— Vinay Prasad (@VPrasad­MDMPH) Au­gust 13, 2020
For the study, re­searchers at NCI looked at lung can­cer in­ci­dence and mor­tal­i­ty over the last 20 years. They found that af­ter slow de­clines in the first decade of the mil­len­ni­um, the num­ber of peo­ple who died from the most com­mon form of lung can­cer, non-small cell lung can­cer, de­creased sig­nif­i­cant­ly since 2013. The num­ber of NSCLC deaths fell 3.1% per year from 2006 to 2013, but 6.2% per year from 2013 to 2016. By com­par­i­son, the num­ber of di­ag­noses fell on­ly 3.1% from 2008 to 2016.
Two-year sur­vival rates for pa­tients with NSCLC al­so jumped from 26% in 2001 to 35% in 2014. NSCLC ac­counts for about 76% of all lung can­cers.
The study's au­thors at­trib­uted that de­cline in mor­tal­i­ty to the first tar­get­ed ther­a­pies for pa­tients with EGFR and ALK mu­ta­tions. The first EGFR-tar­get­ed ther­a­py, er­lotinib, was ap­proved in 2004 and the first ALK-tar­get­ed ther­a­py, crizo­tinib, was ap­proved in 2011, but it wasn't un­til 2013 that ge­net­ic screen­ing was rec­om­mend­ed for all non-squa­mous NSCLC pa­tients.
On­ly 15% of NSCLC pa­tients have EGFR mu­ta­tions and on­ly 5% have ALK mu­ta­tions, but pa­tients with these mu­ta­tions who re­ceive tar­get­ed ther­a­pies can live for years on what was once a death sen­tence.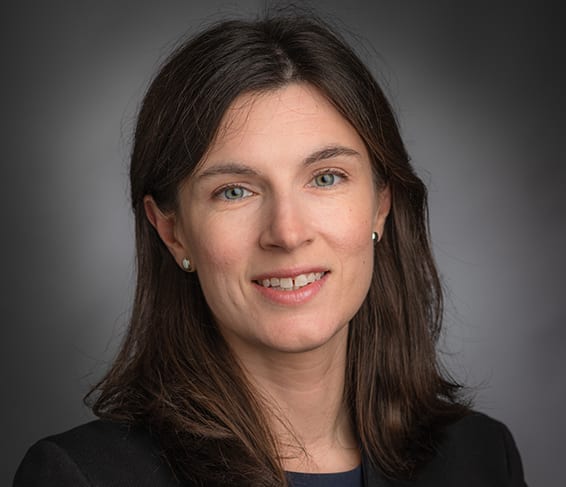 Ju­lia Ro­tow
Ju­lia Ro­tow, a tho­racic on­col­o­gist at Dana Far­ber who was not in­volved in the study, said those num­bers didn't prove the treat­ments caused the de­cline in mor­tal­i­ty, but that it pro­vid­ed good ev­i­dence and matched what re­searchers have seen in clin­i­cal tri­als.
"This pa­per it­self would on­ly be able to im­ply cor­re­la­tion," Ro­tow told End­points.
"But I think giv­en what we know clin­i­cal­ly about the ben­e­fit to pa­tients of these new treat­ments," she added, "I think it's cer­tain­ly rea­son­able to in­fer that the new ther­a­peu­tic op­tions are like­ly trans­lat­ing in­to the kind of sur­vival ben­e­fit re­port­ed in this study."
Al­though the re­searchers don't have da­ta for what drugs pa­tients re­ceive, they point out that the sto­ry for the oth­er ma­jor type of lung can­cer looks much dif­fer­ent. Small cell lung can­cer, which ac­counts for about 13% of all lung can­cer di­ag­noses, has not seen the same wave of treat­ments. Ac­cord­ing­ly, over the same time pe­ri­od, sur­vival rates for SCLC pa­tients re­mained flat. (The num­ber of peo­ple who died of SCLC did still de­cline, be­cause few­er peo­ple have been di­ag­nosed).
The re­searchers checked but dis­card­ed the the­o­ry that in­creased lung can­cer screen­ing ac­count­ed for the de­cline in mor­tal­i­ty. Screen­ing rates had re­mained low and sta­ble.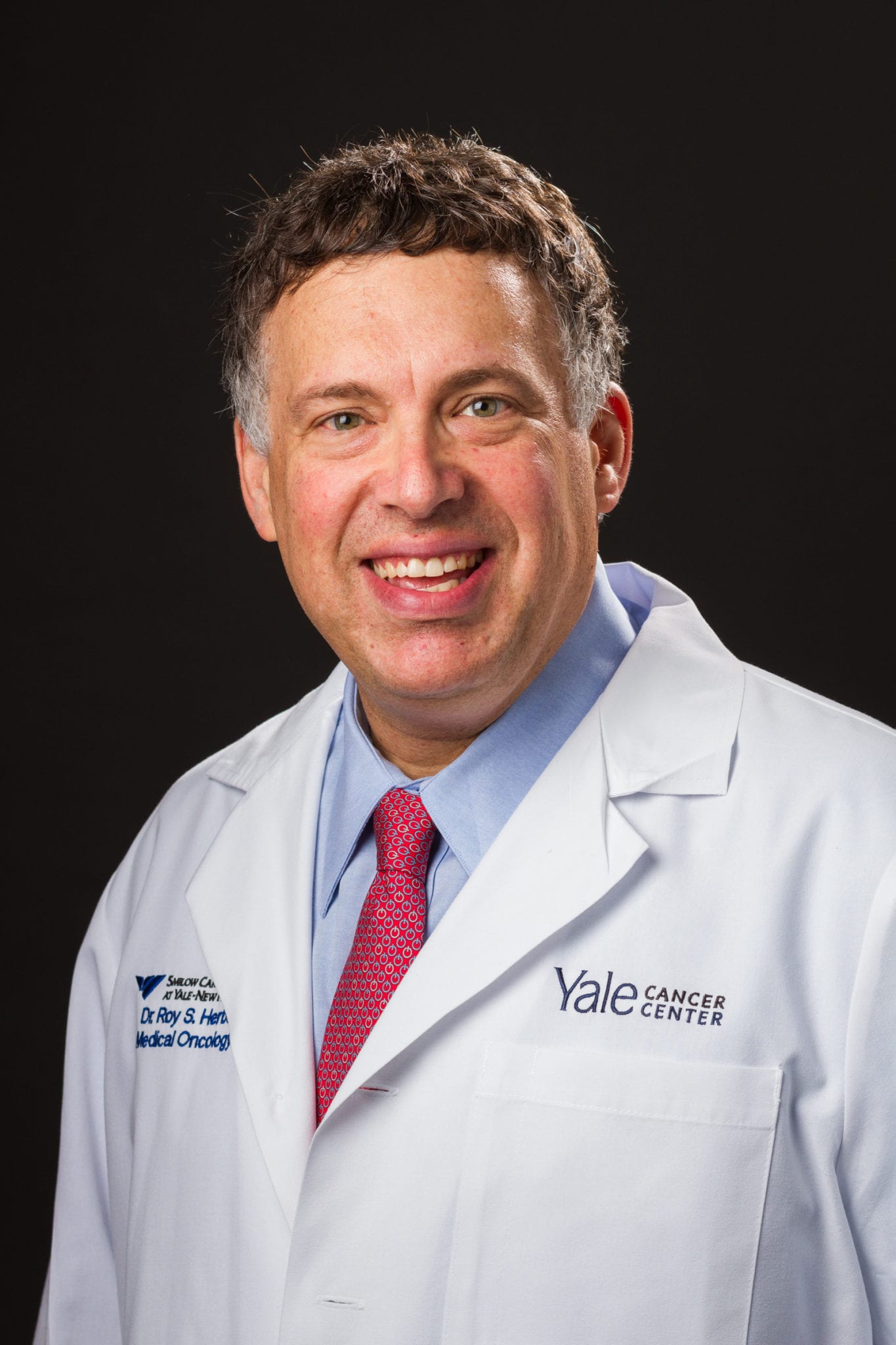 Roy Herb­st
Roy Herb­st, a lung can­cer spe­cial­ist at the Yale School of Med­i­cine, said re­searchers still have a ways to go. De­spite the guide­lines, he said, a sig­nif­i­cant por­tion of NSCLC pa­tients still don't get ge­net­ic test­ing that al­low them to re­ceive these kinds of treat­ments. And re­searchers have to find new op­tions and meth­ods for over­com­ing re­sis­tance that many pa­tients de­vel­op.
Still, he said, the pa­per of­fered proof that the ap­proach on­col­o­gists have been tak­ing over the last cou­ple decades is work­ing. And he said new­er im­munother­a­pies have like­ly im­proved sur­vival even fur­ther.
"It's what I've been see­ing in my 25 years treat­ing lung can­cer," Herb­st told End­points. "There's mo­men­tum and the mo­men­tum is re­al and it's mea­sur­able."
The au­thors didn't look be­yond 2016, when im­munother­a­pies were first in­tro­duced for NSCLC. Be­gin­ning with Mer­ck's Keytru­da and Bris­tol My­ers Squibb's Op­di­vo, these check­point in­hibitors gave NSCLC pa­tients with­out tar­getable mu­ta­tions new op­tions. In ad­di­tion, new tar­get­ed ther­a­pies have been ap­proved to treat pa­tients with more mu­ta­tions and who evolved de­vel­oped re­sis­tance to the first wave of treat­ments.
Howlad­er, the lead au­thor, said they're now look­ing at da­ta from that pe­ri­od, with high hopes.
"What we ex­pect is that im­munother­a­py is go­ing to have an even big­ger im­pact on mor­tal­i­ty," she said. "So, I guess stay tuned."
So­cial: Na­tion­al Can­cer In­sti­tute via Un­splash