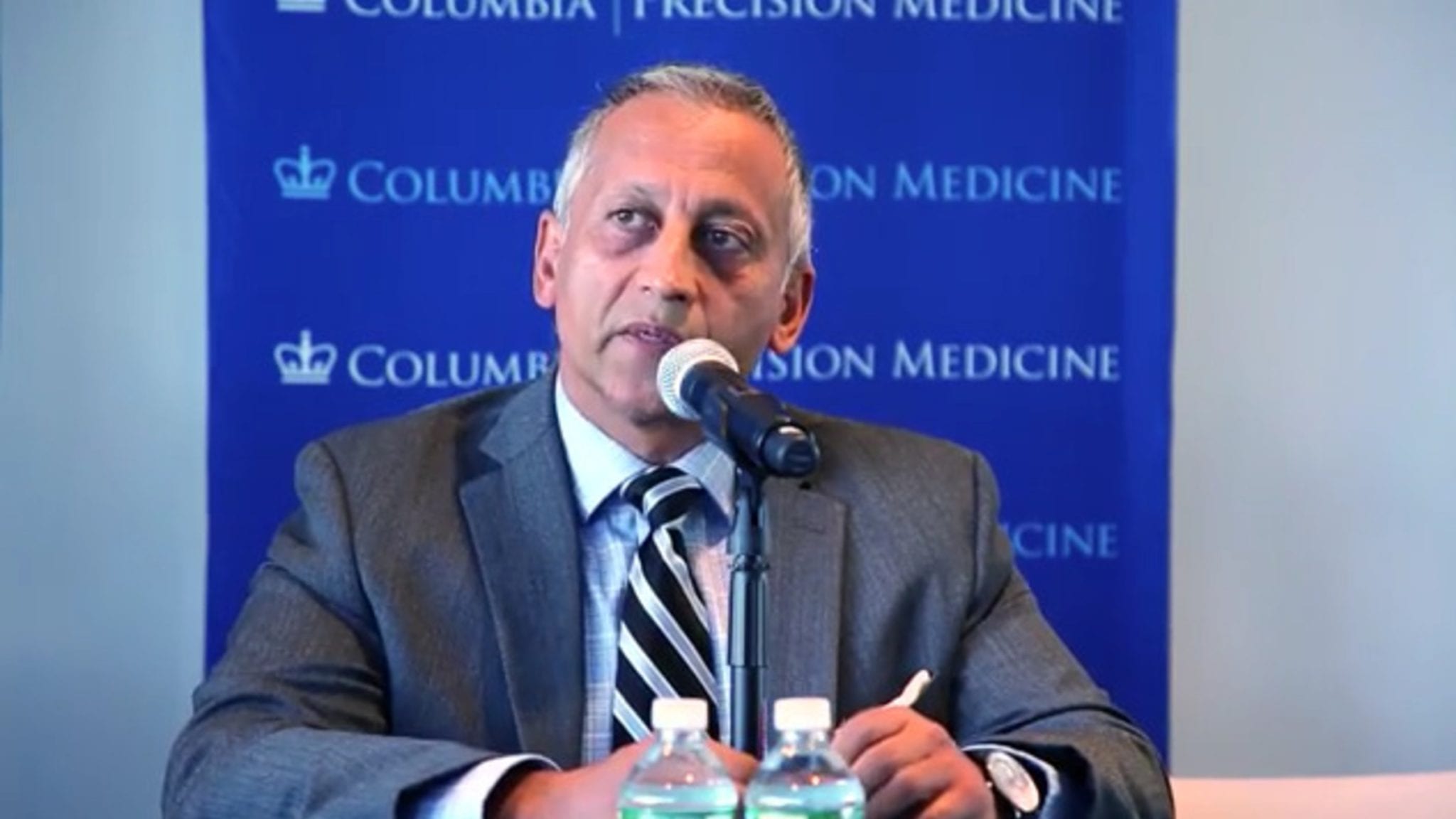 Cameron Durrant, Humanigen CEO (Columbia University Technology Ventures via YouTube)
Hu­mani­gen crash­es as FDA shoots down its Covid-19 drug EUA
Hu­mani­gen, once led by the im­pris­oned Mar­tin Shkre­li, is find­ing it­self in a sim­i­lar­ly con­fined space.
On Thurs­day, the com­pa­ny said the FDA de­clined its re­quest for an EUA for its lead drug lenzilum­ab to treat new­ly hos­pi­tal­ized Covid-19 pa­tients, send­ing shares of the com­pa­ny's stock $HGEN down by more than 50% pre-mar­ket.
Why ex­act­ly the FDA re­ject­ed the EUA re­mains large­ly un­known as the com­pa­ny of­fered few specifics.
"In its let­ter, FDA stat­ed that it was un­able to con­clude that the known and po­ten­tial ben­e­fits of lenzilum­ab out­weigh the known and po­ten­tial risks of its use as a treat­ment for COVID-19," the com­pa­ny said in a state­ment, while not­ing that it can sub­mit ad­di­tion­al da­ta as it be­comes avail­able.
The NIH is still test­ing lenzilum­ab in com­bi­na­tion with Gilead's remde­sivir in its AC­TIV-5/BET-B study, which Hu­mani­gen said could pro­vide fur­ther da­ta to sup­port a new EUA re­quest.
Those re­sults will be cru­cial for the com­pa­ny, which said that as of June 30, it had cash and cash equiv­a­lents of about $121 mil­lion. The long-suf­fer­ing biotech was a pen­ny stock play­er in the OTC mar­ket when Covid-19 came along and lift­ed its prospects, fu­el­ing a steep rise in share price and re­viv­ing its prospects with in­vestors. Hu­mani­gen burned through more than $100 mil­lion in cash in the first half of 2021, com­pared to about $20 mil­lion in the first half of 2020.
Hu­mani­gen CEO Cameron Dur­rant, who took the reins of then-bank­rupt Hu­mani­gen — known pre­vi­ous­ly as Kalo­Bios — from Shkre­li, said in a state­ment, "We be­lieve the on­go­ing AC­TIV-5/BET-B tri­al, which has been ad­vanced to en­roll up to 500 pa­tients, may pro­vide ad­di­tion­al safe­ty and ef­fi­ca­cy da­ta suf­fi­cient to sup­port our ef­forts to ob­tain an EUA to treat hos­pi­tal­ized COVID-19 pa­tients."
The re­jec­tion is an about-face for the com­pa­ny, which in March tout­ed pos­i­tive re­sults from a 520-per­son, place­bo-con­trolled study that found lenzilum­ab im­proved the odds of ven­ti­la­tor-free sur­vival by 54%.
For a look at all End­points News coro­n­avirus sto­ries, check out our spe­cial news chan­nel.