Hunt­ing a cure, Spark re­ports steady progress on he­mo­phil­ia B gene ther­a­py as Pfiz­er preps for piv­otal hand­off
Af­ter some fine tun­ing on the man­u­fac­tur­ing side, Spark Ther­a­peu­tics $ONCE says it's racked up a new round of promis­ing re­sults for its Phase I/II study of a ground­break­ing new gene ther­a­py that aims to cure he­mo­phil­ia B. And the biotech is prep­ping a hand­off of SPK-9001 to its Big Phar­ma al­lies at Pfiz­er $PFE this sum­mer, who are plan­ning to start a Phase III piv­otal study.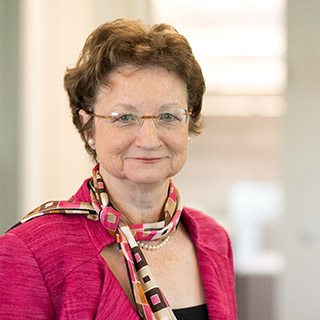 Kather­ine High
Re­searchers are now re­port­ing on 15 pa­tients in the ear­ly-stage study get­ting a re­place­ment fac­tor IX gene to cor­rect the mu­ta­tion that re­quires con­stant care and fac­tor re­place­ment ther­a­py to pre­vent bleeds. The an­nu­al­ized bleed rate for all of them was cut by 97% and re­searchers were care­ful to high­light three pa­tients who are do­ing fine — with fac­tor IX lev­els rang­ing from 38.1% to 54.5% be­yond the 12-week mark— af­ter be­ing treat­ed with an en­hanced ther­a­py pro­duced by a new man­u­fac­tur­ing ap­proach.
The an­nu­al in­fu­sion rate was slashed to 0.9 in­fu­sions, com­pared to 57.2 in­fu­sions be­fore the study. The da­ta were be­ing pre­sent­ed at the World Fed­er­a­tion of He­mo­phil­ia World Con­gress in Glas­gow to­day.
For the full group in the Spark study, the range on fac­tor IX was 14.3% to 76.8%. Six of the 15 had to get in­fu­sions; two for spon­ta­neous bleeds, two pri­or to surgery, and one each for a mi­nor trau­ma and at the end of the study pe­ri­od.
Elim­i­nat­ing these in­fu­sions safe­ly and re­li­ably will be key for Spark and Pfiz­er as they look to field the first he­mo­phil­ia gene ther­a­py, rac­ing against Bio­Marin $BM­RN and uniQure. Sang­amo $SG­MO, mean­while, is us­ing its gene edit­ing tech for he­mo­phil­ia B.
Spark gained an his­toric FDA OK for Lux­tur­na, the first gene ther­a­py ap­proved in the US, which came out with a list price of $850,000. But an­a­lysts say that a he­mo­phil­ia gene ther­a­py could be the first to be mar­ket­ed for as much as $1.5 mil­lion, con­sid­er­ing the steep cost of in­fu­sions pa­tients un­der­go.
"We are pleased to see all 15 par­tic­i­pants, no­tably in­clud­ing the first four par­tic­i­pants who have been fol­lowed for more than two years, con­tin­ue to show that a sin­gle ad­min­is­tra­tion of SPK-9001 has re­sult­ed in dra­mat­ic re­duc­tions in bleed­ing and fac­tor IX in­fu­sions, with no se­ri­ous ad­verse events," said Kather­ine High, the pres­i­dent and head of re­search & de­vel­op­ment at Spark Ther­a­peu­tics.