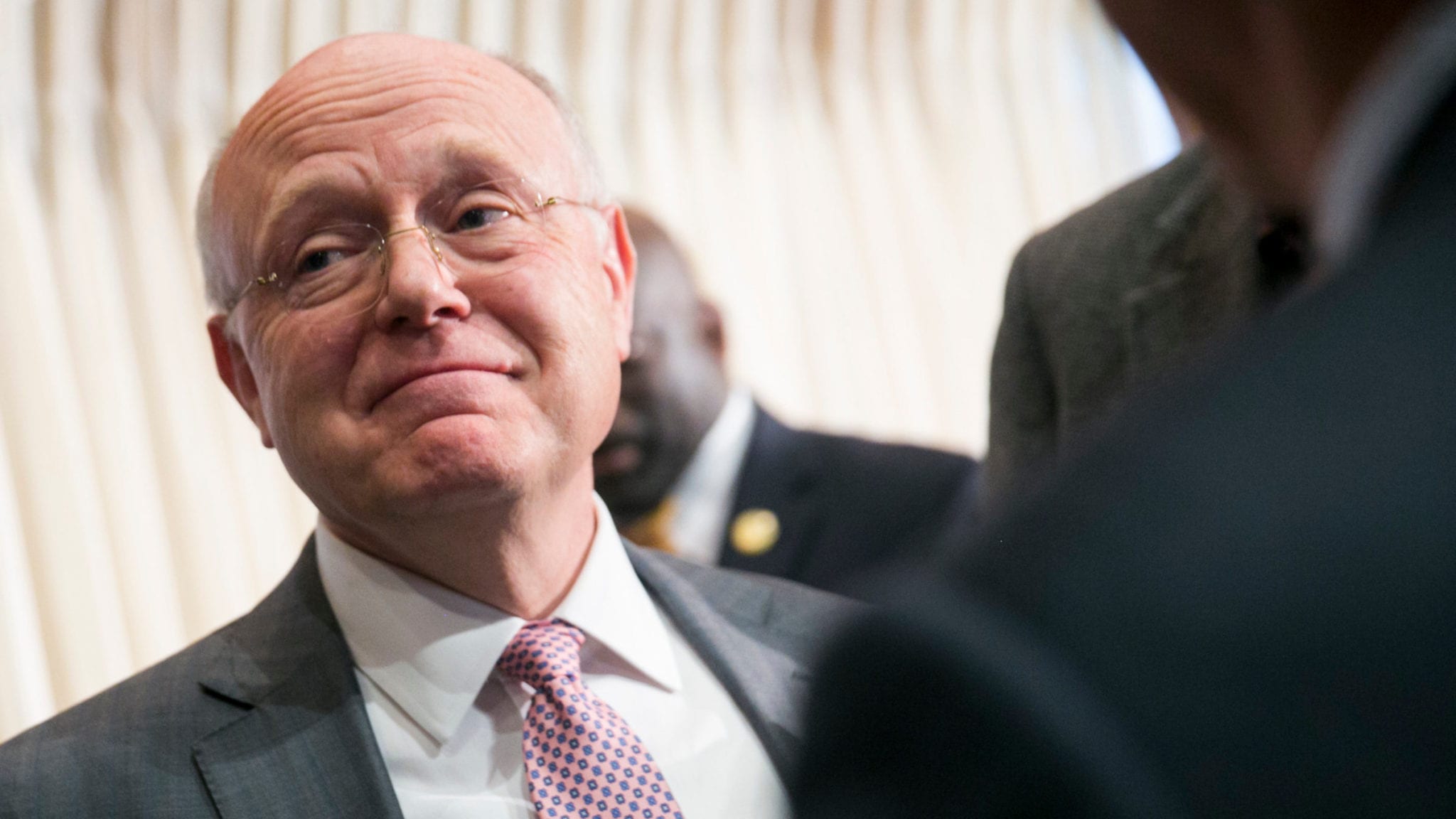 Ian Read adds a new post to his grow­ing ros­ter of post-Pfiz­er po­si­tions — and this one pays well
Ian Read may have to pick up the pace a bit to meet the swelling num­ber of jobs he's added to his re­sume since re­cent­ly re­tir­ing from Pfiz­er af­ter a 41-year run that in­clud­ed 9 years at the top.
To­day we learned that Read is tak­ing the chair­man's spot on the board of tech play­er DXC, a da­ta man­age­ment out­fit that has a big fo­cus on health­care and the life sci­ences in­dus­try. Read is be­ing well paid for his time and at­ten­tion. Their SEC fil­ing notes that the ex-Pfiz­er CEO and chair­man will earn an an­nu­al re­tain­er of $450,000 in stock, pro-rat­ed to his March 16 start date.
"In DXC, I see the mak­ings of a true glob­al leader in IT ser­vices," Read said in a pre­pared re­mark.
Less cer­tain is what the Car­lyle Group is pay­ing Read af­ter he joined their team a few weeks ago as a deal scout. Read is al­so a long­time board mem­ber of Kim­ber­ly-Clark, where he has been a fix­ture for the past 13 years.
Pri­vate eq­ui­ty has con­sid­er­able at­trac­tions for ex-phar­ma CEOs, as ex-Sanofi CEO Olivi­er Brandi­court could at­test to. He popped up at JP Mor­gan last month tak­ing meet­ings for his new post with Black­stone's life sci­ences team as they prep a $4.5 bil­lion fund.