Ic­ahn hires on gene ther­a­py leg­end—and big biotech dis­rup­tor—Richard Mul­li­gan as Bris­tol-My­ers ru­mors sim­mer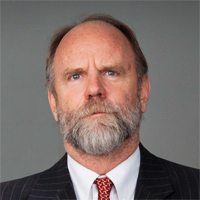 Richard Mul­li­gan
Back in 2010, when Carl Ic­ahn was spook­ing Hen­ri Ter­meer and the man­age­ment of Gen­zyme, the heavy­weight ac­tivist in­vestor sent over a list of hand-picked names for new board mem­bers that could help shake things up at the com­pa­ny at the time it was grap­pling with some se­vere man­u­fac­tur­ing prob­lems.
One of those names: Richard Mul­li­gan, a leg­end in the gene ther­a­py field whose Har­vard lab in the 80s in­clud­ed pi­o­neers like James Wil­son and Olivi­er Danos. Mul­li­gan and an­oth­er of Ic­ahn's fa­vorites at the time, Alex Den­ner, had al­ready vault­ed on to the board at Bio­gen in 2009 to push for changes at the top. And they got it, bring­ing in George Scan­gos in a man­age­ment coup in 2010.
Sanofi wound up buy­ing Gen­zyme for $20 bil­lion in 2011.
Now, Mul­li­gan, a pro­fes­sor emer­i­tus at Har­vard and vis­it­ing sci­en­tist at MIT, is go­ing to work for Ic­ahn full time as a port­fo­lio man­ag­er, with a spe­cial fo­cus on biotech. Tech­ni­cal­ly, he's work­ing at Ic­ahn Cap­i­tal, a sub­sidiary of Ic­ahn En­ter­pris­es $IEP, af­ter join­ing Den­ner at Saris­sa for the past three years.
Now cue the ram­pant spec­u­la­tion.
Ic­ahn has sent a shock wave through Bris­tol-My­ers Squibb, ar­riv­ing to take a piece of eq­ui­ty just as ru­mors were tak­ing hold that the big biotech — dam­aged by a se­ries of set­backs on Op­di­vo — was ripe for a megamerg­er. Now that one of Ic­ahn's fa­vorite dis­rup­tors has come on board full time, could a proxy fight over the board and fu­ture di­rec­tion at Bris­tol-My­ers Squibb be far be­hind?
I don't know, but who can re­sist talk­ing about it?
In the mean­time, look for Ic­ahn to start mak­ing waves in biotech again as Mul­li­gan spear­heads new plays in the field.