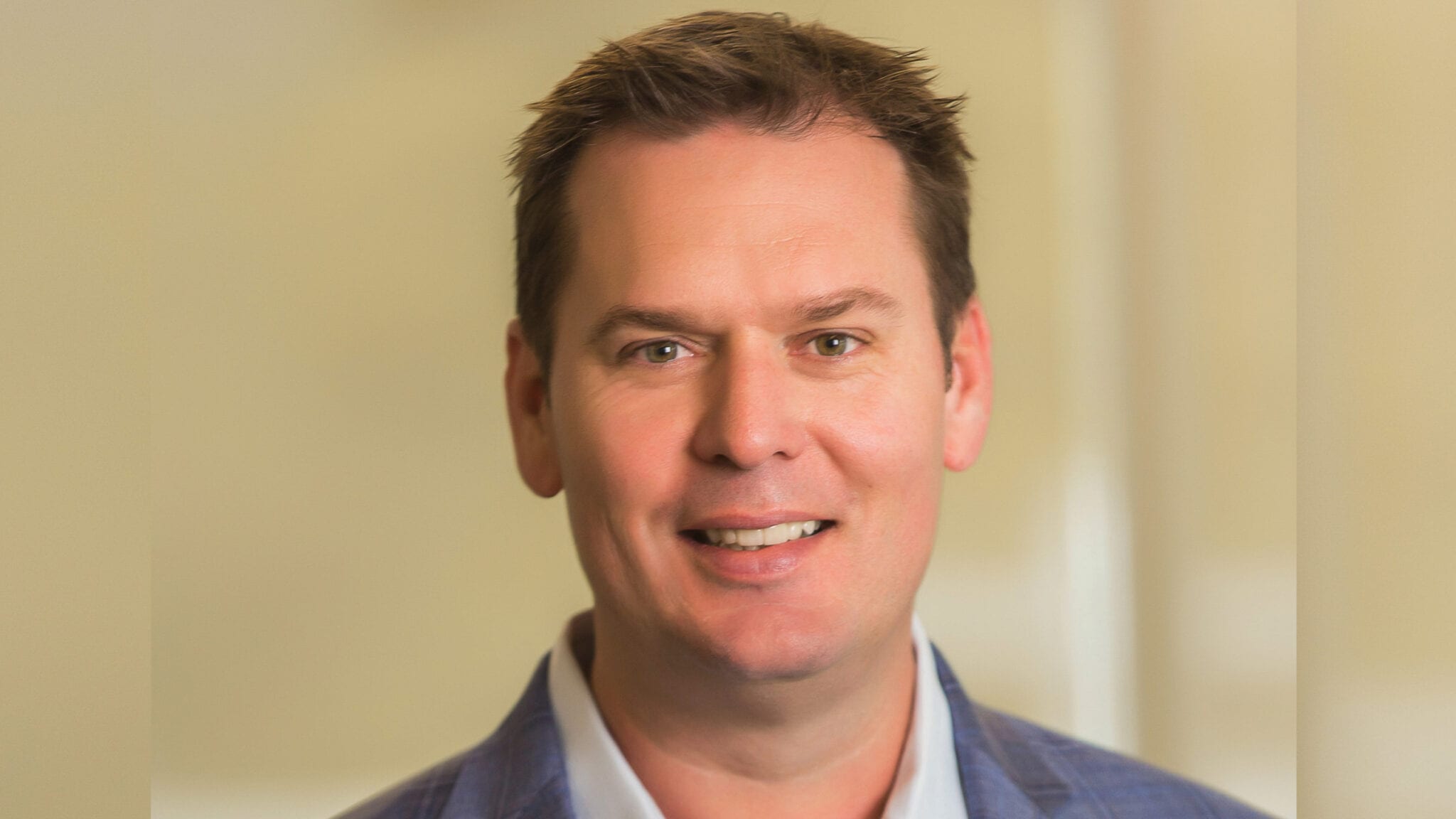 CEO Adam Simpson (Icosavax)
Icosavax keeps up the ex­cite­ment for its VLP 'soc­cer balls,' earn­ing the RA Cap­i­tal stamp of ap­proval in $100M Se­ries B
Rough­ly a year and a half since its last raise, Icosavax scored a fresh goal Wednes­day morn­ing in nab­bing new funds for its soc­cer ball-like VLP vac­cine tech. And the Seat­tle-based com­pa­ny is bring­ing in a high-pro­file set of new in­vestors.
Icosavax un­veiled a $100 mil­lion Se­ries B, backed by Pe­ter Kolchin­sky's RA Cap­i­tal Man­age­ment and Per­cep­tive Ad­vi­sors, among oth­ers. Kolchin­sky scores a board seat with the raise, as the biotech plans to use its new­found cash to ad­vance a hand­ful of vac­cine pro­grams for SARS-CoV-2 and virus­es that trig­ger pneu­mo­nia.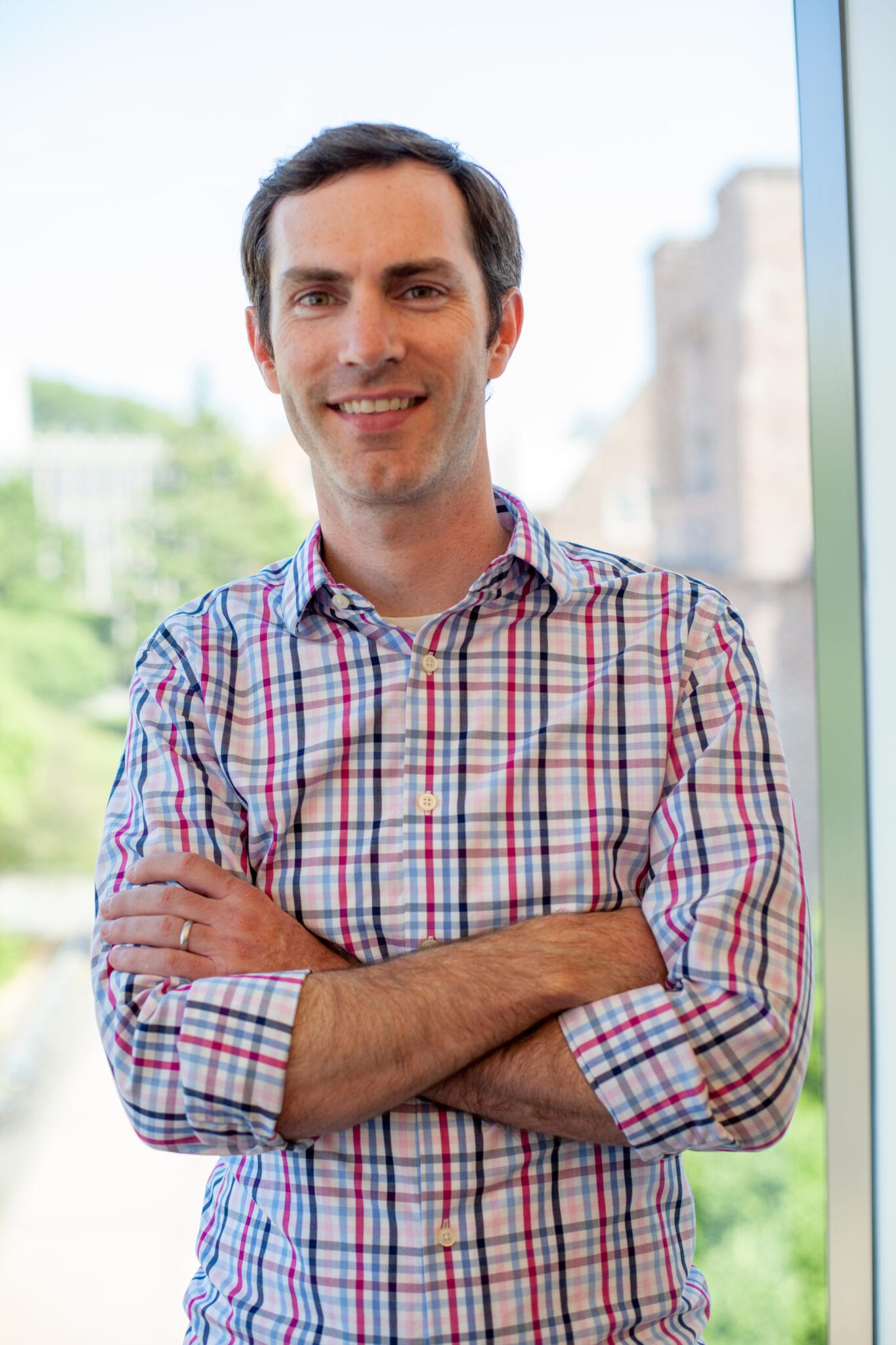 Neil King
The big idea around Icosavax cen­ters around its virus-like par­ti­cle vac­cine plat­form, de­vel­oped out of the lab of Neil King at the Uni­ver­si­ty of Wash­ing­ton. King and his team built on years-old re­search of how some vi­ral pro­teins could spon­ta­neous­ly as­sem­ble them­selves, work­ing out a de­sign sys­tem for sim­i­lar par­ti­cles with soft­ware.
His re­search pro­duces an end re­sult of what's es­sen­tial­ly a par­ti­cle shaped like a soc­cer ball — the "white" parts mak­ing up the struc­ture and the "black" spots rep­re­sent­ing the dis­played anti­gens. It's the same tech­nol­o­gy King is us­ing to de­vel­op a "su­per-sea­son­al" flu vac­cine de­scribed in a new pa­per pub­lished just a few weeks ago, though Icosavax wasn't in­volved in that re­search.
Orig­i­nal­ly, Icosavax had been work­ing on a vac­cine for res­pi­ra­to­ry syn­cy­tial virus. The com­pa­ny is still work­ing on that can­di­date, which in­cor­po­rates an anti­gen that has com­plet­ed a Phase I study run by the NIH. Wednes­day's funds will be used for not on­ly this pro­gram, known as IVX-121, but a new­er can­di­date that aims to tack­le two virus­es at once, CEO Adam Simp­son told End­points News.
One of the break­throughs dis­cov­ered at the NIH dealt with the na­ture of the RSV anti­gen it­self. The virus, un­be­knownst to re­searchers for years, is a shapeshifter — it presents dif­fer­ent­ly af­ter it in­vades cells. His­tor­i­cal­ly, sci­en­tists had gone af­ter the post-fu­sion form of the virus, but that didn't stop the virus from caus­ing in­fec­tions.
But the NIH man­aged to sta­bi­lize an anti­gen rep­re­sent­ing the pre­fu­sion form of the virus, Simp­son said, which is ul­ti­mate­ly what Icosavax li­censed.
In the 17 or so months fol­low­ing the last round, Icosavax has ad­vanced its RSV pro­gram as in­tend­ed, and is now al­so look­ing to make a dual vac­cine to fight both RSV and hu­man metap­neu­movirus. Both are preva­lent caus­es of pneu­mo­nia from the vi­ral side of things, as op­posed to bet­ter-known pneu­mo­coc­cal bac­te­ria.
"In this case we'll have two dif­fer­ent 'soc­cer balls' in one vial," Simp­son told End­points. The de­sign could have fea­tured a sin­gle soc­cer ball dis­play­ing both RSV and hM­PV as well.
The plan, Simp­son added, is to start with the RSV vac­cine and then "lay­er" the hM­PV anti­gens in­to the shot as de­vel­op­ment con­tin­ues. IVX-121 is ex­pect­ed to en­ter an­oth­er clin­i­cal tri­al lat­er this year, and based on the da­ta should en­able the bi­va­lent vac­cine stud­ies.
Icosavax's Covid-19 pro­gram al­so got some love from the in­vestor group, with some of Wednes­day's funds head­ed to­ward a Phase I tri­al launch for the can­di­date this year. This vac­cine, dubbed IVX-411, has al­ready re­ceived $10 mil­lion in back­ing from the Bill and Melin­da Gates Foun­da­tion. Am­gen is al­so chip­ping in on the man­u­fac­tur­ing side, agree­ing to pro­duce a crit­i­cal com­po­nent of the com­pound and al­low­ing for a more rapid tran­si­tion in­to Phase I.
Simp­son stayed mum on time­lines for da­ta read­outs, not­ing that with the pan­dem­ic still rag­ing en­roll­ment rates can be dif­fi­cult to pre­dict. And de­spite the crossover na­ture of the round, he de­murred about po­ten­tial IPO plans, say­ing "we're well aware of the mar­ket."
RA Cap­i­tal Man­age­ment led the round, and Per­cep­tive was joined by oth­er new in­vestors Janus Hen­der­son In­vestors, Viking Glob­al In­vestors, Cor­morant As­set Man­age­ment, Omega Funds, and Sur­vey­or Cap­i­tal. Icosavax's ex­ist­ing in­vestors al­so par­tic­i­pat­ed, in­clud­ing Qim­ing Ven­ture Part­ners USA, Adams Street Part­ners, Sanofi Ven­tures, and ND Cap­i­tal. A pre­vi­ous­ly an­nounced fund­ing from Open Phil­an­thropy was in­clud­ed in this round.