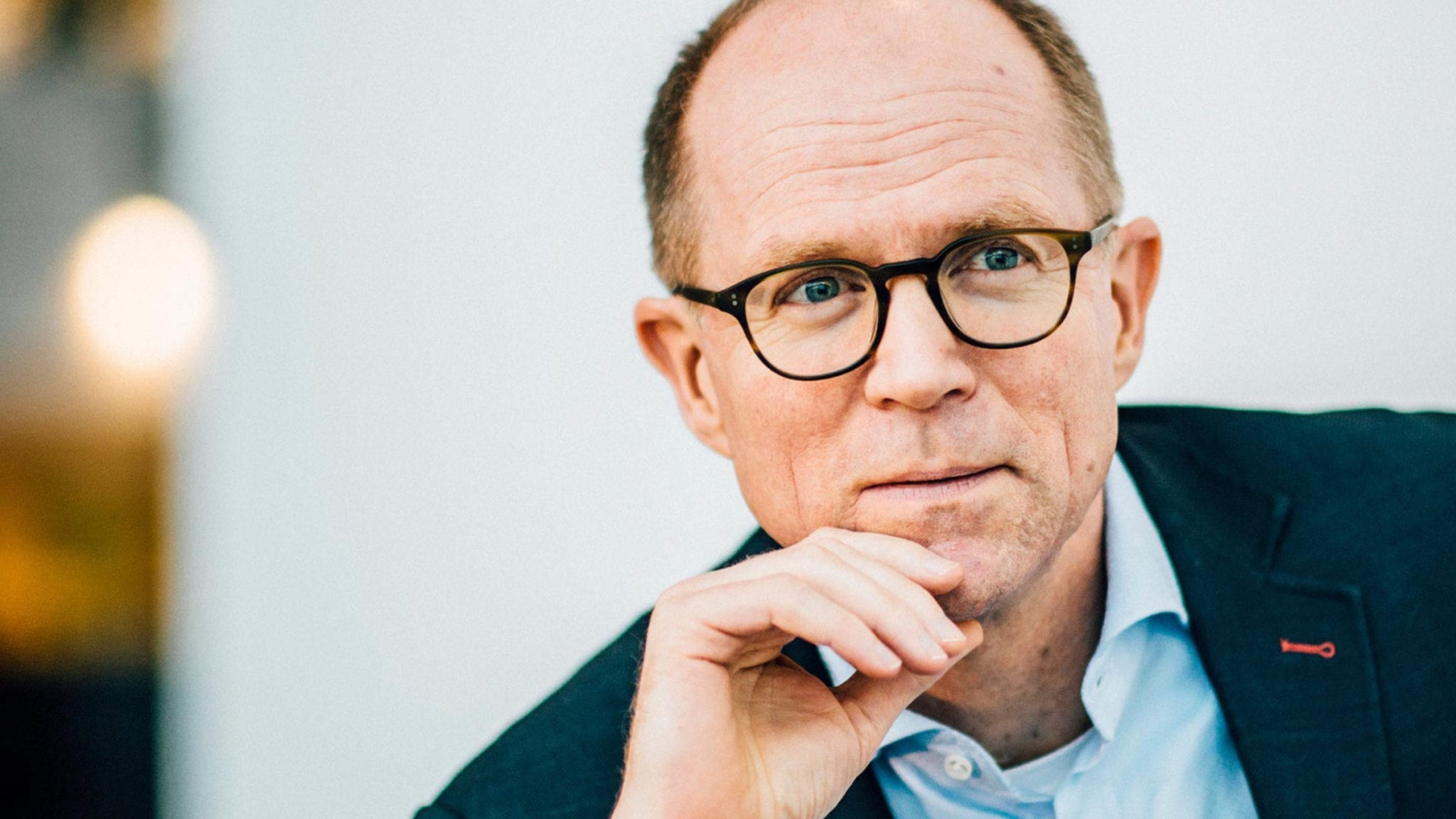 Søren Møller, Novo Holdings
IDO on the re­bound? Dan­ish out­fit IO Biotech hopes so with over­sub­scribed Se­ries B one month af­ter BTD in melanoma
Less than a month af­ter achiev­ing break­through ther­a­py des­ig­na­tion in melanoma, IO Biotech has se­cured an over­sub­scribed Se­ries B that will help them get their im­mune-mod­u­lat­ing IDO and PD-L1 can­cer vac­cines through a late-stage tri­al.
The Copen­hagen-based com­pa­ny net­ted €127 mil­lion ($154.5 mil­lion) in the round, it re­vealed Wednes­day morn­ing, rais­ing the stakes for its T cell ac­ti­vat­ing ther­a­pies. It's the biggest fundraise for the biotech since its found­ing in con­junc­tion with No­vo Seeds in 2014, when it pulled in an amount more than 11 times high­er than its Se­ries A about four years ago.
No­vo Seeds man­ag­ing part­ner Søren Møller ac­knowl­edged the com­pa­ny's quick rise, not­ing an "in­flec­tion point" af­ter IO launched a Phase II study in non-small cell lung can­cer in May 2019 and last month's BTD. Møller does not sit on IO's board.
In un­re­sectable or metasta­t­ic melanoma, where IO re­ceived the BTD, the biotech com­bines two of its pro­grams along with Mer­ck's Op­di­vo. IO's can­di­dates, IO102 and IO103, work to di­rect T cells against IDO and PD-L1, re­spec­tive­ly, and are spe­cif­ic to­ward their tar­gets.
IDO and PD-1 com­bi­na­tion ap­proach­es have proved a trou­bling ground in the past, as In­cyte's ef­fort to match its epaca­do­stat can­di­date with Keytru­da in melanoma fell flat in April 2018. A few weeks lat­er, NewLink Ge­net­ics scrapped a Phase III tri­al for its own IDO pro­gram and end­ed up re­verse-merg­ing with Lu­mos in Oc­to­ber 2019 af­ter shares cratered to $1.59 af­ter hov­er­ing over $50.
But IO Biotech is tak­ing a slight­ly dif­fer­ent ap­proach, de­riv­ing pep­tides from IDO and PD-L1 in their ex­per­i­men­tal drugs. Møller notes the ul­ti­mate goal is to ac­ti­vate the body's im­mune re­sponse in­to elim­i­nat­ing the tu­mor mi­croen­vi­ron­ments.
The da­ta that trig­gered De­cem­ber's BTD in melanoma came last Sep­tem­ber and en­gi­neered much of the ex­cite­ment sur­round­ing Wednes­day's raise. In an open-la­bel Phase II tri­al with 30 pa­tients, IO's com­bo of IO102, IO103 and Op­di­vo showed an over­all re­sponse rate of 79% with 45% of pa­tients achiev­ing a com­plete re­sponse in the first-line set­ting. IO has yet to reach an over­all sur­vival point for the study, Møller said.
Pa­tients were treat­ed with Op­di­vo every oth­er week for as long as there was a clin­i­cal ben­e­fit or no side ef­fects. IO102 and IO103 were giv­en from the start of Op­di­vo ad­min­is­tra­tion and every oth­er week for the first six treat­ments. Af­ter that, the vac­cines were giv­en every fourth week up for up to a year.
With the da­ta, BTD and fund­ing now in hand, the next step is launch­ing the Phase III tri­al in melanoma. Møller ex­pects that to be­gin lat­er this year or in ear­ly 2022, with da­ta read­outs com­ing rough­ly two-and-a-half to three years af­ter­ward. IO's NSCLC pro­gram, which com­bines IO102 with Keytru­da, should have da­ta some­time in the first half of this year.
Wednes­day's round was led by HBM Health­care In­vest­ments, and oth­er new in­vestors join­ing the round in­clud­ed Vi­vo Cap­i­tal, Kur­ma Part­ners, Avoro Cap­i­tal, RA Cap­i­tal Man­age­ment, Sam­sara Bio­cap­i­tal, Id­in­vest Part­ners, PFM Health Sci­ences, Soleus Cap­i­tal, Eir Ven­tures and Ser­ra­do Cap­i­tal. In ad­di­tion to No­vo Seeds, ex­ist­ing in­vestors Lund­beck­fonden Emerge and Sun­stone Life Sci­ence Ven­tures al­so par­tic­i­pat­ed.