IGM Bio­sciences banks a $103M megaround on its quest to pi­o­neer a new kind of can­cer-fight­ing an­ti­body
A low-pro­file biotech out to shake up how the in­dus­try imag­ines an­ti­body ther­a­peu­tics is at­tract­ing some eye­balls to­day with a $103 mil­lion megaround.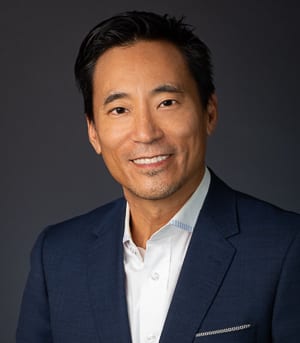 Dan Chen IGM
IGM Bio­sciences is still shy­ing away from the lime­light, on­ly di­vulging in a three-para­graph state­ment that its lead pro­gram, a CD20xCD3 bis­pe­cif­ic, is ex­pect­ed to en­ter the clin­ic lat­er this year for re­lapsed/re­frac­to­ry B cell non-Hodgkin's lym­phoma.
The Se­ries C fea­tures new in­vestors like Red­mile Group, Janus Hen­der­son In­vestors, Vi­vo Cap­i­tal and an­oth­er "large US-based, health­care-fo­cused fund." Old back­ers at Hal­dor Top­søe Hold­ing have al­so chipped in, dou­bling down on an in­vest­ment that dat­ed back to 2010.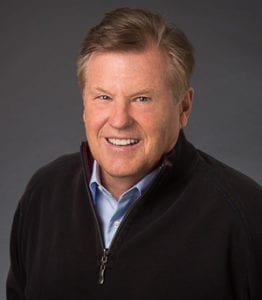 Fred Schwarz­er IGM
IGM's pitch is pred­i­cat­ed on a plat­form that en­gi­neers the IgM class of an­ti­bod­ies, rather than the con­ven­tion­al IgG. It's a tech­nol­o­gy so­phis­ti­cat­ed and ma­ture enough to en­tice Dan Chen, who left Roche/Genen­tech last Au­gust to be­come the com­pa­ny's CMO.
Chen — who helped pi­o­neer the ris­ing check­point star Tecen­triq at the phar­ma gi­ant — de­scribed IgMs as "sort of like Vel­cro," ca­pa­ble of mak­ing mul­ti­ple weak do­mains in­to one strong bond. IgG, in com­par­i­son, com­prise of on­ly two bind­ing units.
The re­sult­ing strong and durable bind­ing to can­cer cells can in­duce a more po­tent killing of can­cer cells uti­liz­ing T cells and cy­tokines, and en­gages a com­ple­ment de­pen­dent cy­to­tox­i­c­i­ty mech­a­nism in­de­pen­dent from an im­mune re­sponse, ac­cord­ing to the com­pa­ny.
That al­so means these an­ti­bod­ies are hard­er to make, but IGM has fig­ured out the man­u­fac­tur­ing prob­lems, Chen said in a pre­vi­ous in­ter­view with End­points News, giv­ing him high hopes on the longterm fu­ture.
Now Chen — along­side CEO Fred Schwarz­er and IGM's 40-plus staffers — have a lot more mon­ey to help re­al­ize that fu­ture.