Just a few weeks after the FDA offered pharma giant J&J an approval for its nose spray version of the party drug Special K, flagging its willingness to lower the gold standard on drug development for a chance at adding a new approach to depression, a global biotech startup involved in bringing psychedelic medicine in from the fringe just raised $43 million to build their pipeline.
ATAI Life Sciences is in the spotlight this morning with their new round, offering another example of how some illicit drugs are entering the clinical spotlight for treating psychiatric conditions. 
In this case, the company is also an investor or owner of two companies that have already made some progress with their lead efforts.
One of those companies is Compass Pathways, which began testing psilocybin — the active ingredient in magic mushrooms — for depression. ATAI says it is the biggest investor in Compass, which is reportedly also backed by Peter Thiel, a billionaire who's been known to make a few controversial moves in drug R&D. The biotech is run by the husband and wife team of George Goldsmith and Ekaterina Malievskaia, winning a breakthrough therapy designation from the FDA that has helped legitimize its work.
Thiel isn't the only controversial high roller in the game. Ex-hedge fund manager and current cryptocurrency exec Mike Novogratz is also credited as a backer of ATAI.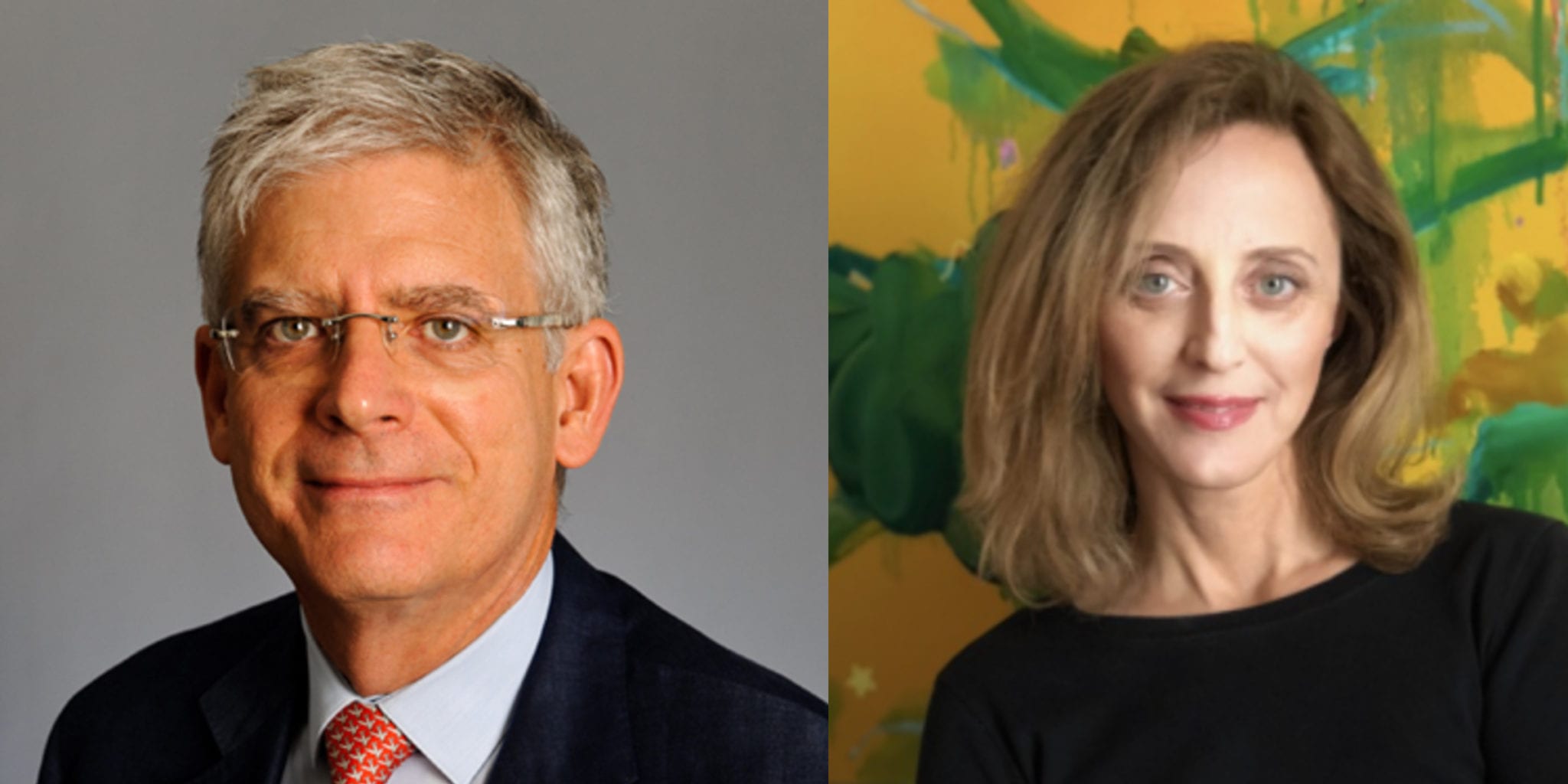 Image: George Goldsmith and Ekaterina Malievskaia. COMPASS
Compass began recruiting healthy volunteers for a study in London last summer, attracting wide attention for their work involving a psychedelic drug with a colorful history of illicit use around the world. The FDA approved a Phase IIb last year as well.
"Our goal from the very beginning has been to find an effective treatment and make it available through the health system to people who would never take something illegal," Malievskaia told the Financial Times last year, saying she was motivated by her son, who suffers from severe depression.
ATAI co-founder Lars Wilde is also COO and co-founder of Compass, while Florian Brand's CV lists his role as interim CEO at Perception Neuroscience, which ATAI bought out in January. Perception has been working on arketamine, its own formulation of the party drug and horse tranquilizer ketamine, better known in certain circles as Special K. 
J&J's rival esketamine made drug history earlier this month when the FDA approved it, despite failing a couple of studies and falling short of a clear gold standard requiring positive data from two well-controlled drug trials for an approval — a standard that has defeated repeated Phase III attempts. Ketamine has been in dozens of academic studies, with a proven ability to provide fast relief for many severely depressed patients. And seeing the FDA green light the NMDA therapy for marketing has focused more attention on the role that illegal drugs can play in treating psychiatric conditions.
ATAI's co-founders have touted animal data which they say illustrate their drug's superiority to esketamine, a dubious strategy in the established R&D world. They also say it beat rapastinel, which recently flunked a Phase III program at Allergan.
Christian Angermayer, who counts himself as a co-founder of Alnylam, rounds out the founders club at ATAI.
J&J may have helped blaze the trail. But they're also a global player with a big bankroll for R&D. ATAI will now start testing whether others can start going down the same path, without the big bucks and industry rep J&J has.
Michael Auerbach's New York-based Subversive Capital led the round, with Apeiron Investment Group, Bail Capital, and Efrem Kamen, founder of Pura Vida Investments jumping in.
---
The best place to read
Endpoints News

? In your inbox.

Comprehensive daily news report for those who discover, develop, and market drugs. Join 47,300+ biopharma pros who read Endpoints News by email every day.

Free Subscription
---
---
---