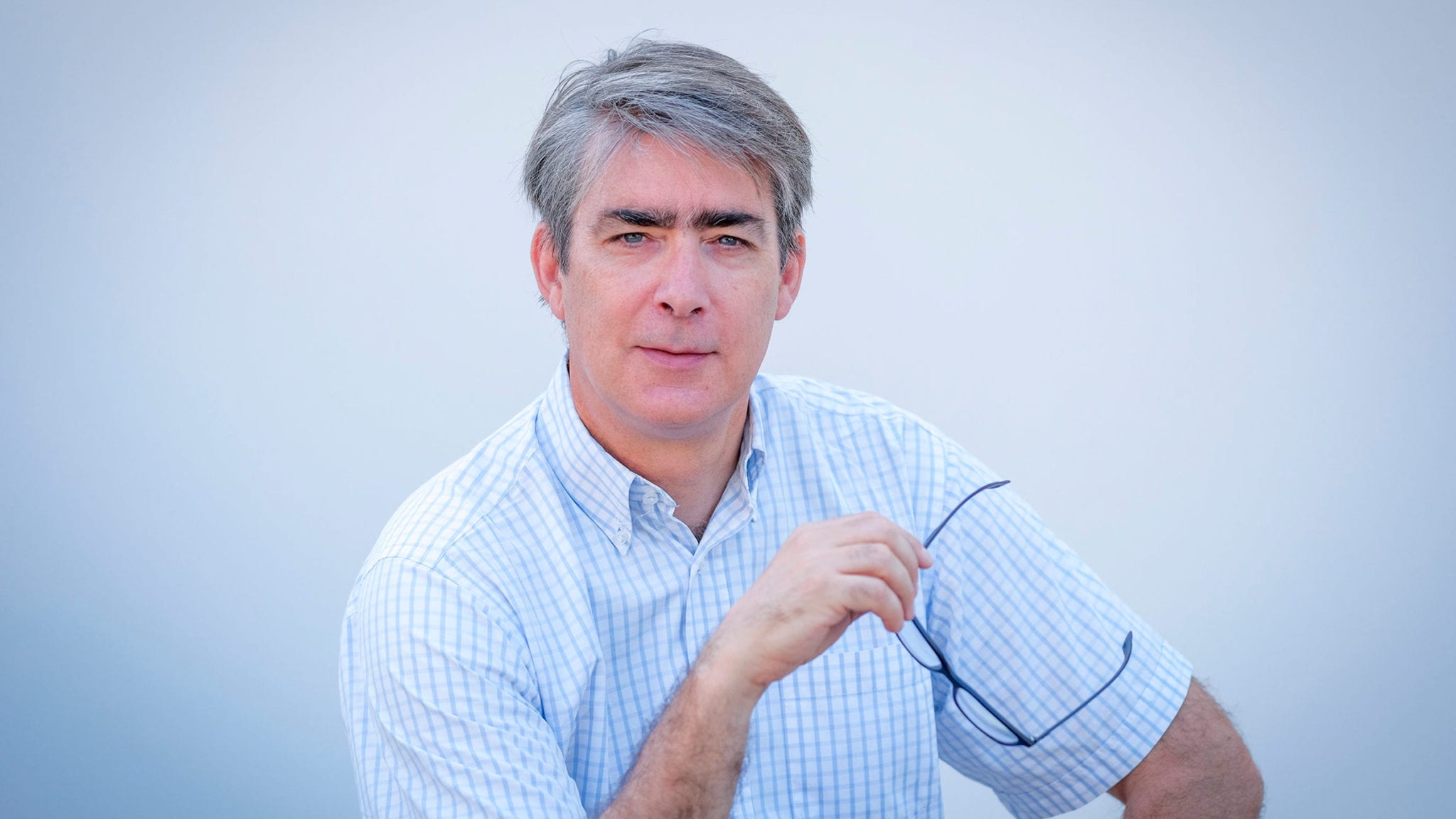 Pierre d'Epenoux, ImCheck CEO
Im­Check adds $7.1M to Se­ries B, boost­ing de­vel­op­ment of gam­ma delta T cell pro­grams
Nine months af­ter first an­nounc­ing a Se­ries B, French biotech Im­Check re­turned to the ven­ture cap­i­tal well seek­ing a bit more cash.
The com­pa­ny found what it was look­ing for, seal­ing the deal on an ad­di­tion­al $7.1 mil­lion in­vest­ment and clos­ing the Se­ries B at a to­tal of $64 mil­lion. New fund­ing comes sole­ly from BB Pure­os Bioven­tures and will help sup­port an on­go­ing tri­al for its lead can­di­date, as well as boost de­vel­op­ment of the com­pa­ny's pre­clin­i­cal port­fo­lio of an­ti­body can­di­dates in im­muno-on­col­o­gy, au­toim­mune and in­fec­tious dis­ease in­di­ca­tions.
Last De­cem­ber, Im­Check re­vealed the ini­tial round at $53 mil­lion, and the ex­tend­ed Se­ries B now brings the to­tal mon­ey raised by Im­check to $91 mil­lion in a lit­tle over three years.
Im­Check had pre­vi­ous­ly com­mit­ted that most of its Se­ries B fund­ing would help fund a Phase I/IIa study for its lead im­muno-on­col­o­gy pro­gram, ICT01. The tri­al start­ed in Feb­ru­ary and re­ceived ap­proval to be­gin dos­ing the sec­ond co­hort of pa­tients last week. It is ex­pect­ed to be com­plet­ed to­ward the end of 2022.
ICT01 cen­ters around a spe­cif­ic kind of T cell called a gam­ma delta T cell, which re­searchers hope are more ef­fec­tive than CAR-T ther­a­pies har­ness­ing al­pha be­ta cells at break­ing in­to a tu­mor's mi­croen­vi­ron­ment. Where the treat­ments dif­fer is in how gam­ma delta T cells do not re­ly on spe­cif­ic anti­gens, but in­stead kill their tar­gets when pre­sent­ed with gener­ic ex­pres­sions of in­fec­tion or dis­ease.
Ad­di­tion­al­ly, CAR-T treat­ments on­ly work in blood can­cers and come with sev­er­al lim­i­ta­tions, name­ly tox­i­c­i­ty. They are al­so ex­treme­ly ex­pen­sive to man­u­fac­ture and pro­duce, lead­ing to high price tags for con­sumers and un­der­whelm­ing sales.
The ICT01 pro­gram, though, stems from the idea that the mere pres­ence of gam­ma delta T cells with­in a tu­mor mi­croen­vi­ron­ment is linked to a bet­ter prog­no­sis. But rather than ex­tract­ing the cells, Im­Check has de­vel­oped a method us­ing bu­ty­rophilin (BTN) mol­e­cules to boost the ac­tiv­i­ty of cer­tain gam­ma delta T cells al­ready at hand.
Im­Check sci­en­tists hope their pro­gram can do two things: point the gam­ma delta T cells in the blood­stream to­ward in­fect­ed cells or tu­mors and ac­ti­vate the gam­ma delta T cells al­ready in a tu­mor's mi­croen­vi­ron­ment. CEO Pierre d'Epe­noux sug­gest­ed to End­points News in an in­ter­view last De­cem­ber that ICT01 is the on­ly mon­o­clon­al an­ti­body pro­gram among those try­ing to har­ness the po­ten­tial of gam­ma delta T cells.
That com­pe­ti­tion has grown steadi­ly over the years, with some of the biggest play­ers in­clud­ing Gam­maDelta Ther­a­peu­tics and its spin­off Adap­tate, Re­gen­eron-backed Adicet Bio, Nether­lands-based Gade­ta, and Scot­land's TC Bio­Pharm.