In a bit­ter brawl, Arc­turus de­tails ex-CEO's al­leged mis­con­ducts in law­suit and open let­ter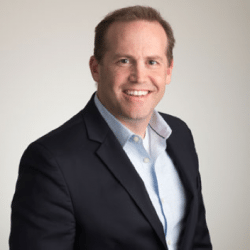 Joseph Payne
The drawn out fight be­tween Arc­turus Ther­a­peu­tics $ARCT and its ex-CEO Joseph Payne has tak­en a nasty turn: Arc­turus is now seek­ing dam­ages and in­junc­tive re­lief in a law­suit.
Late Tues­day, al­most two months af­ter Payne was kicked out of the com­pa­ny, the RNA biotech is de­tail­ing his "mul­ti­ple" al­leged mis­con­ducts. Those in­clude op­er­at­ing a "lu­cra­tive side busi­ness dur­ing busi­ness hours" and at­tempt­ing to trans­fer Arc­turus' IP for no ap­par­ent rea­son dur­ing his tenure, in ad­di­tion to or­ches­trat­ing a move to block Arc­turus' rou­tine au­dit­ing ac­tiv­i­ty. It fol­lowed up Wednes­day with a strong­ly word­ed open let­ter to share­hold­ers on Wednes­day, in hopes that they would take the board's side when the time comes to vote on the di­rec­tors.
Some of these al­le­ga­tions, the com­pa­ny writes, came to light in an in­ves­ti­ga­tion fol­low­ing his ter­mi­na­tion — which, in case you haven't heard, was main­ly due to the com­pa­ny's wide­ly broad­cast claim that Payne breached his "fidu­cia­ry du­ties to Arc­turus" in late Jan­u­ary.
We have un­cov­ered mul­ti­ple in­stances where Mr. Payne at­tempt­ed to de­ceive, ma­nip­u­late and lie to our share­hold­ers, part­ners and oth­er stake­hold­ers.
Ac­cord­ing to the com­plaint, in the days lead­ing up to his fir­ing, Payne came up with a deal to trans­fer "sub­stan­tial amounts" of Arc­turus' IP in can­cer vac­cines to Prov­i­dence Ther­a­peu­tics, where his "life­long per­son­al friend and oc­ca­sion­al busi­ness part­ner" Bradley Soren­son was CEO. He tried to force the board in­to au­tho­riz­ing the trans­fer, with­out ar­tic­u­lat­ing a busi­ness rea­son for do­ing so.
As for the side busi­ness, Arc­turus says he re­cruit­ed at least two Arc­turus em­ploy­ees to help him sell chem­i­cal prod­ucts to cor­po­rate buy­ers, vi­o­lat­ing his em­ploy­ment agree­ment. This "undis­closed, unau­tho­rized" gig played out for near­ly three years, tak­ing "sub­stan­tial time and en­er­gy" away from his CEO role (which he re­port­ed­ly lever­aged in ne­go­ti­a­tions for his ven­dor busi­ness).
Payne took the first pub­lic swing in the bat­tle roy­al, claim­ing that four board mem­bers con­spired on his ouster. But then Arc­turus hit back with its own state­ment, even as it com­plied with Payne's re­quest to vote on new board mem­bers. That vote won't take place un­til an spe­cial share­hold­er meet­ing May, but the board — es­pe­cial­ly the four whom Payne want­ed out — is ea­ger to pull in­vestors to their side by show­ing them the "re­al Joe Payne." The lengthy open let­ter re­peats ear­li­er claims that Payne ex­ploit­ed Arc­turus, putting his own in­ter­ests over share­hold­ers'. It al­so fea­tured a new at­tack: Payne was a "weak CEO" who showed poor judg­ment and, up­on learn­ing that there were prob­lems with Arc­turus' part­ner­ships, nei­ther fixed them nor re­port­ed to the board.
And in a sign of just how an­tag­o­nis­tic both par­ties have got­ten, the board made sure to in­clude this line in the let­ter:
Fol­low­ing re­peat­ed re­quests from Arc­turus and our at­tor­neys, we re­cent­ly re­ceived back from Payne his Com­pa­ny-is­sued-and-paid-for cell phone, more than two months fol­low­ing his ter­mi­na­tion. The de­vice had been re­set to its fac­to­ry set­tings, a move by Payne that delet­ed all in­for­ma­tion con­tained on the phone. This rais­es the ques­tion of 'what else is Payne hid­ing from Arc­turus and its share­hold­ers?'
The fight will now play out in the su­pe­ri­or court in San Diego, where Arc­turus is based.