In a change of plans, Nek­tar spins out its opi­oid in­to a new biotech sub­sidiary as FDA PDU­FA date looms
Nek­tar Ther­a­peu­tics is spin­ning off a new biotech com­pa­ny and gift­ing it with their late-stage pain drug NK­TR-181 just three months ahead of a re­vised PDU­FA date. And they've re­cruit­ed a for­mer Mer­ck ex­ec to take the lead — mark­ing a big shift from the li­cens­ing deal they had con­fi­dent­ly been pro­ject­ing.
Nek­tar $NK­TR has heav­i­ly tout­ed the drug as the first opi­oid that will be free of the im­me­di­ate eu­phor­ic side ef­fects that have trig­gered an epi­dem­ic of abuse around the coun­try. It's been test­ed in thou­sands of pa­tients with low­er back pain or non-can­cer pain. In­ves­ti­ga­tors for Nek­tar say that the drug is quick­ly ex­pelled — al­low­ing for twice-dai­ly dos­ing — and has a hard time mak­ing it through the blood-brain bar­ri­er, to lim­it the ad­dic­tive side ef­fects.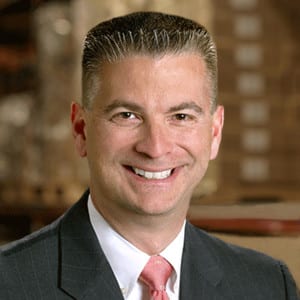 Jay Ga­le­o­ta Linkedin
Now it's be­ing hand­ed off to a whol­ly owned sub­sidiary, In­heris Bio­phar­ma, which is be­ing giv­en con­trol of the com­mer­cial launch — if it's ap­proved. Jay Ga­le­o­ta has been tapped as CEO. He had been pres­i­dent of G&W Lab­o­ra­to­ries, a job he land­ed af­ter a long stint at Mer­ck that end­ed with his role as the BD and strat­e­gy chief.
That wasn't the orig­i­nal plan, though. Two years ago Nek­tar CEO Howard Robin made it crys­tal clear to me that he ex­pect­ed to set up a li­cens­ing deal or co-mar­ket­ing pact to han­dle this drug launch.
"First, you know this is pret­ty much a pri­ma­ry care mar­ket," Robin told me in the sum­mer of 2017, and Nek­tar's not in a po­si­tion to mar­ket to a large pri­ma­ry care au­di­ence. "We're an R&D com­pa­ny at this stage, look­ing for a part­ner who can do this. While it is an opi­oid, it's nov­el and dif­fer­ent." A deal "could range from a pure out-li­cens­ing agree­ment with a very sig­nif­i­cant up­front and very sig­nif­i­cant back end, or a joint ven­ture and we keep our hand in sales and mar­ket­ing."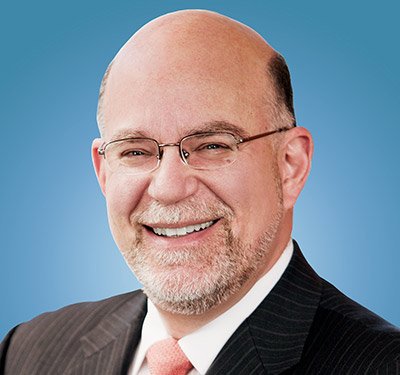 Howard Robin Twit­ter
He didn't men­tion set­ting up a whol­ly owned sub­sidiary, the way Io­n­is did with Akcea. He did bur­nish the val­ue, though.
"The reg­u­la­to­ry au­thor­i­ties un­der­stand that this is po­ten­tial­ly a so­lu­tion to the opi­oid abuse in our coun­try. No oth­er mol­e­cule like this is avail­able."
The ab­sence of any deal un­der­scores that this drug may not be the big one that Nek­tar likes to pro­mote. And some an­a­lysts are dis­tinct­ly unim­pressed. Take Daina Gray­bosch at SVB Leerink.
Giv­en re­cent opi­oid abuse de­ter­rent prod­ucts have strug­gled to gain a foothold amongst gener­ic op­tions, we re­main skep­ti­cal that NK­TR-181 will be a mas­sive com­mer­cial suc­cess, mod­el­ing peak rev­enue at $79M. We agree spin­ning out this unit is a sen­si­ble busi­ness de­ci­sion, giv­en the or­thog­o­nal reg­u­la­to­ry, com­mer­cial, and mar­ket ac­cess chal­lenges in pain vs on­col­o­gy.
Joe Stauf­fer is the new CMO, with re­spon­si­bil­i­ty for the pre­clin­i­cal pipeline that In­heris is get­ting in the se­mi-spin­out. And George Shiebler is the new gen­er­al coun­sel.
In a state­ment, Ga­le­o­ta said the three top ex­ecs will now fo­cus on build­ing out the team as they prep a com­mer­cial op­er­a­tion in a huge field.
---
Im­age: Nek­tar