In a first, As­traZeneca gains rights to an an­ti­sense KRAS drug in $165M Io­n­is deal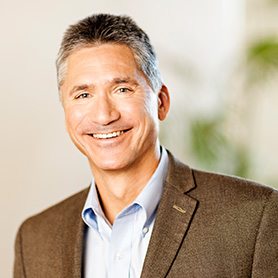 Brett Mo­nia, Io­n­is
As­traZeneca is hand­ing over $28 mil­lion to Io­n­is in ex­change for rights to de­vel­op one of its ear­ly-stage can­cer drugs. The phar­ma gi­ant has al­so com­mit­ted up to $137 mil­lion in de­vel­op­ment and reg­u­la­to­ry mile­stones for ONIS-KRAS-2.5Rx, or AZD4785, af­ter wrap­ping up IND-sup­port­ing stud­ies.
The drug tar­gets KRAS, which spawns ge­net­ic mu­ta­tions that fig­ure promi­nent­ly in can­cer cas­es, giv­ing As­traZeneca boast­ing rights to the first an­ti­sense drug with KRAS as a tar­get that will en­ter clin­i­cal de­vel­op­ment.
Io­n­is $IONS has been on some­thing of a roller-coast­er ride this year. The for­mer Isis Phar­ma­ceu­ti­cals has been hit with some con­cerns about safe­ty is­sues while al­so scor­ing some big late-stage gains this year. Over the past six weeks the mood has been dis­tinct­ly up­beat, though, with its shares up about 5% in pre-mar­ket trad­ing to­day.
Brett Mo­nia, PhD, se­nior vice pres­i­dent of drug dis­cov­ery at Io­n­is, said:
"We and As­traZeneca are unique­ly po­si­tioned to ad­vance the first an­ti­sense drug in de­vel­op­ment to tar­get KRAS as this is a very chal­leng­ing tar­get to en­gage with oth­er ther­a­peu­tic modal­i­ties. Our part­ner As­traZeneca has ex­ten­sive ex­pe­ri­ence in suc­cess­ful­ly de­vel­op­ing and com­mer­cial­iz­ing drugs to treat can­cer and we look for­ward to work­ing with them to ad­vance this in­no­v­a­tive can­cer treat­ment through clin­i­cal de­vel­op­ment."