In a set­back, Bay­er, J&J say their big PhI­II sec­ondary stroke tri­al for Xarel­to failed
Three years af­ter Bay­er and J&J be­gan re­cruit­ing more than 7,000 pa­tients for a big new Phase III study of Xarel­to as pre­ven­tive mea­sure against a sec­ond stroke, re­searchers are throw­ing in the tow­el ear­ly, sat­is­fied that their drug can't beat low-dose as­pirin in do­ing the job.
The blood thin­ner has proven to be a durable block­buster for Bay­er and J&J, but this at­tempt to ex­pand their big mar­ket flopped. Re­searchers re­cruit­ed pa­tients who had ex­pe­ri­enced a stroke with no clear cause — dubbed an em­bol­ic stroke of un­de­ter­mined source, or ES­US — a big seg­ment of the mar­ket.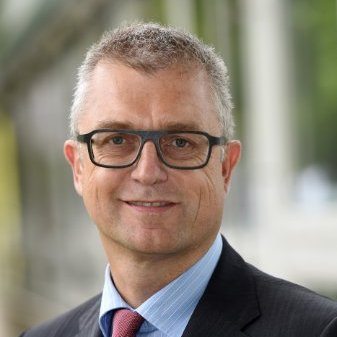 Jo­erg Moeller
Not on­ly was there "very lit­tle chance of show­ing over­all ben­e­fit if the study were com­plet­ed," said Bay­er, but there was al­so a high­er bleed­ing rate in the Xarel­to arm com­pared to low dose as­pirin.
Just weeks ago the two big phar­ma part­ners said they did much bet­ter with Xarel­to in re­duc­ing the risk strokes and heart at­tacks among pa­tients with se­vere ath­er­o­scle­ro­sis. That tri­al may well open up a new mar­ket with tens of mil­lions of pa­tients, worth po­ten­tial­ly bil­lions more in rev­enue.
Bay­er had ear­li­er promised to boost rev­enue on Xarel­to to $5.3 bil­lion a year. And even af­ter this set­back, they still be­lieve they can do it.
Re­searchers will now move to shut­ter this lat­est study.
"Pa­tients will be con­tact­ed by their physi­cian to switch to stan­dard of care, as­pirin," said Jo­erg Moeller, Bay­er's de­vel­op­ment chief. "Pa­tients should not stop tri­al med­ica­tion with­out con­sul­ta­tion of their physi­cians. We are com­mit­ted to con­tin­u­ing the ex­ten­sive in­ves­ti­ga­tion of ri­varox­a­ban for pa­tients at risk of dead­ly blood clots."