FDA re­jects Am­gen's os­teo­poro­sis drug ro­mo as ri­val Ra­dius sur­pris­es with a new CEO
Af­ter miss­ing a key sec­ondary end­point for its big os­teo­poro­sis drug ro­mosozum­ab last fall and then run­ning in­to a dis­turb­ing safe­ty is­sue two months ago, Am­gen $AMGN said Sun­day that the FDA has hand­ed the big biotech a re­jec­tion on its mar­ket­ing ap­pli­ca­tion, a wide­ly an­tic­i­pat­ed set­back for the drug de­vel­op­er that will give ri­val Ra­dius a shot at es­tab­lish­ing a big lead in what had once been thought of as a horse race. And with­in hours of the CRL news from Am­gen, Ra­dius put out the word that it is mak­ing a change at the helm, with long­time CEO Bob Ward out and No­vo US pres­i­dent Jes­per Høi­land step­ping in to or­ches­trate the cam­paign for Ra­dius' first mar­ket launch.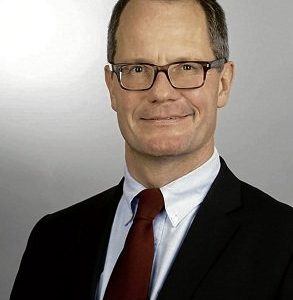 Jes­per Høi­land
Ac­cord­ing to the com­pa­ny's state­ment, the agency says they want Am­gen to in­clude the da­ta from two late-stage stud­ies – the ARCH study as well as a Phase III in men called the BRIDGE tri­al, sig­nif­i­cant­ly de­lay­ing a come­back. That's al­so bad news for UCB, which is part­nered with Am­gen.
BRIDGE was com­plet­ed more than a year ago. I asked a spokesper­son why the da­ta hadn't al­ready been sup­plied to the FDA, and she said in re­ply that the ex­ec­u­tive crew at Am­gen would of­fer some added con­text dur­ing their earn­ings re­view Ju­ly 25.
In a fol­lowup on Mon­day af­ter­noon, Am­gen added: "Based on orig­i­nal dis­cus­sions with FDA, the FRAME study was suf­fi­cient for ini­tial BLA sub­mis­sion. The piv­otal 7,180-pa­tient FRAME tri­al was the first to eval­u­ate ver­te­bral frac­ture risk re­duc­tion as ear­ly as one year as a pri­ma­ry end­point."
Ro­mo — which tar­gets the scle­rostin pro­tein — fol­lowed by Am­gen's Pro­lia (deno­sum­ab) clear­ly vault­ed the bar in Phase III for re­duc­ing ver­te­bral frac­tures, with a hefty 75% risk re­duc­tion com­pared to a place­bo plus deno­sum­ab. In­ves­ti­ga­tors al­so were able to show a bet­ter safe­ty pro­file in its pre­sen­ta­tion at the an­nu­al con­fab of the Amer­i­can So­ci­ety for Bone Min­er­al Re­search. And there was an in­crease in bone min­er­al den­si­ty among the drug arm in the study.
But the drug al­so missed a key sec­ondary end­point in the piv­otal pro­gram. The drug did not sig­nif­i­cant­ly im­prove pa­tients' risk of non-ver­te­bral frac­tures, leav­ing Ra­dius Health $RDUS with a pos­si­ble dis­tinct ad­van­tage on that score af­ter win­ning ap­proval in late April. Then in May, Am­gen pre­saged the re­jec­tion with a note spelling out a dis­turb­ing car­dio risk im­bal­ance be­tween ro­mo and Fos­amax; 2.5% for ro­mo and 1.9% for Fos­amax.
Reg­u­la­tors made it clear they want­ed to eval­u­ate the full set of da­ta in siz­ing up an ap­proval, de­rail­ing an ex­pect­ed sum­mer OK.
The board at Waltham, MA-based Ra­dius of­fered Ward a slap on the back and con­grat­u­la­tions for or­ga­niz­ing the IPO and Tym­los ap­proval. Chair­man Kurt Graves al­so made it clear that the com­pa­ny want­ed to go with an ex­pe­ri­enced hand at jump-start­ing new drug brands, giv­ing Høi­land a cheer for his work in that field at No­vo.
While both Am­gen and Ra­dius have an­gled for an ap­proval, com­mer­cial suc­cess is a com­plete­ly dif­fer­ent is­sue. As The New York Times re­port­ed re­cent­ly, pa­tients are gen­er­al­ly start­ed on bis­pho­s­pho­nates like Fos­amax, which are old and cheap. But they're al­so lim­it­ed, un­able to build bone the way For­teo and the two new drugs are de­signed to do.
Lil­ly, mean­while, has been rapid­ly jack­ing up the price of For­teo ahead of its loss of patent pro­tec­tion. The Times re­ports the whole­sale price has soared to $3,100 a month, more than three times its price in 2010. Lil­ly has been in­creas­ing the price twice a year, for six years.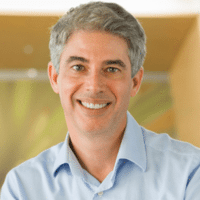 Sean Harp­er
Am­gen has had its ups and downs over the past year. Parsabiv was ap­proved ear­li­er this year, but isn't ex­pect­ed to be­come a block­buster. A Phase III CGRP mi­graine drug – now part­nered with No­var­tis – has done well, but so have oth­er ri­val ther­a­pies that have been crowd­ing in. It's had more suc­cess in the courts, but still faces an on­go­ing le­gal brawl with Re­gen­eron and Sanofi over the PC­SK9 mar­ket, while nei­ther group has been able to gain much trac­tion with pay­ers. Go­ing back to the draw­ing board on ro­mo won't help, but can't be avoid­ed as the drug faces an un­cer­tain fu­ture.
"Dur­ing our in­ter­ac­tions with the FDA, we agreed that the ARCH da­ta should be con­sid­ered in the reg­u­la­to­ry re­view pri­or to the ini­tial mar­ket­ing au­tho­riza­tion and, as a re­sult, an­tic­i­pat­ed this re­quest. We look for­ward to work­ing through the re­view process with the Agency," said Sean Harp­er, ex­ec­u­tive vice pres­i­dent of R&D at Am­gen. "We re­main com­mit­ted to help­ing pa­tients with os­teo­poro­sis and will use the ad­di­tion­al time to bet­ter un­der­stand the ben­e­fit:risk pro­file of Eveni­ty."