In a turf war with Eli Lil­ly, No­vo Nordisk steps off with pos­i­tive PhI­II for its chal­leng­ing oral GLP-1 drug
Just a cou­ple of months af­ter No­vo Nordisk shook up the big di­a­betes mar­ket with the ar­rival of its GLP-1 drug Ozem­pic (semaglu­tide) in the US, the big Dan­ish com­pa­ny has be­gun rolling out the first in a long line­up of Phase III stud­ies for its next-gen oral ver­sion of the drug. And the de­but of the Phase III da­ta start­ed out on a pos­i­tive note.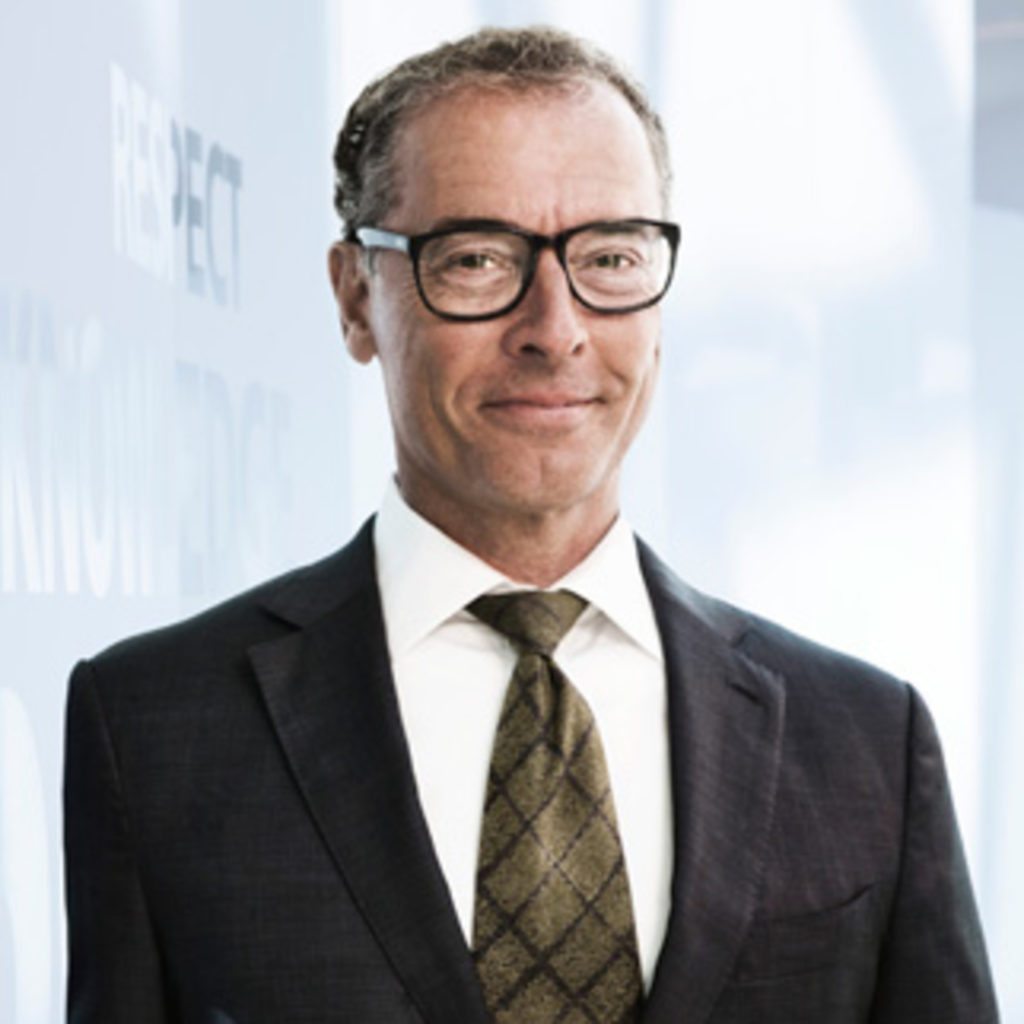 Mads Krogs­gaard Thom­sen
Re­searchers for No­vo say that the first of 10 Phase III stud­ies that read out this year came with sta­tis­ti­cal­ly sig­nif­i­cant re­sults on all three dos­es test­ed. And if they can stay on track, they plan to field the first ever oral GLP-1 to reg­u­la­tors in 2019, vow­ing to com­mand an even big­ger share of the mega block­buster mar­ket af­ter over­com­ing some huge hur­dles in de­vel­op­ing an oral pep­tide ther­a­py.
Here's the break­down. No­vo test­ed three dos­es in this first study: 3, 7 and 14 mg.
Those three dos­es pro­duced re­duc­tions in HbA1c of 0.8%, 1.3% and 1.5%, push­ing di­a­bet­ics be­low the crit­i­cal 7.0% mark by 59%, 72% and 80% of pa­tients. And they lost weight, av­er­ag­ing cuts of 1.7 kg, 2.5 kg and 4.1 kg — though on­ly that high dose re­sponse was sta­tis­ti­cal­ly sig­nif­i­cant.
Eli Lil­ly is al­ready man­ning the de­fens­es in the bat­tle for mar­ket share in­volv­ing the in­jectable GLP-1s, with No­vo com­ing at them with da­ta to prove that semaglu­tide is bet­ter than Trulic­i­ty. And an­a­lysts are now pay­ing rapt at­ten­tion to these new oral da­ta points. If No­vo can achieve rough­ly the same re­spons­es with a pill to re­place an in­jec­tion, they feel that they can more ef­fec­tive­ly yank away pa­tients from Eli Lil­ly.
But it's not an easy task. Re­searchers have been work­ing on oral pep­tides for years, of­ten de­feat­ed by the storm of caus­tic en­zymes and acids that the body us­es to ab­sorb food, which leaves lit­tle bio-avail­abil­i­ty left.
In No­vo's case, they are way out front with a drug that re­quires pa­tients to avoid eat­ing break­fast for about half an hour af­ter they take the pill. But they be­lieve it can still work with pa­tients.
Lil­ly ex­ecs, though, have been scoff­ing at the pills, say­ing they're a crude at­tempt that of­fers an in­fe­ri­or so­lu­tion to di­a­bet­ics.

Jan Lund­berg
At the high dose, not­ed Lil­ly's top sci­en­tist Jan Lund­berg a cou­ple of weeks ago, pep­tides are hin­dered "by a lot of nat­ur­al mech­a­nists, and we as­sume that the No­vo prod­uct on­ly has 1 or 2% bio-avail­abil­i­ty, which means that you lose most of the sub­stance. The dilem­ma al­so re­mains here about the need for hav­ing fast­ing and not eat­ing for some time af­ter you take this drug, be­cause then you have food in­ter­ac­tions, so it's re­al­ly a sub­op­ti­mal oral agent. I think it would be so much bet­ter to have a more tra­di­tion­al small mol­e­cule for this re­cep­tor."
And that's what they're work­ing on now, though the drug is still in pre­clin­i­cal re­search, far be­hind the No­vo work.
An­a­lysts are al­so keen­ly fol­low­ing the side ef­fects of this drug, par­tic­u­lar­ly the nau­sea that has been cit­ed be­fore. Ever­core ISI's Umer Raf­fat not­ed:
We didn't get full de­tails by arm, but press re­lease notes 5-16% of pts had nau­sea vs 6% in pbo. To me, this sug­gests low­er dos­es are pbo-like. And the 14 mg dose like­ly tracked in the mid-teens. It's high­er than pbo, but imho, man­age­able. Again, even this nau­sea is­sue ties back to Pk man­age­ment via strin­gent pre- and post-dose fast­ing pe­ri­od and vol­ume of wa­ter etc.
No­vo Nordisk has been a dom­i­nant play­er in the di­a­betes mar­ket for years, with a sharp and pro­fes­sion­al R&D group well known for ham­mer­ing away at sci­en­tif­ic prob­lems un­til they are mas­tered and new drugs can be mar­ket­ed.
This group won't back down, but nei­ther will Lil­ly.
"We are very en­cour­aged by the re­sults of the PI­O­NEER 1 tri­al, which con­firm the un­prece­dent­ed oral ef­fi­ca­cy of semaglu­tide that was re­port­ed in the Phase II clin­i­cal tri­al in type 2 di­a­betes," said Mads Krogs­gaard Thom­sen, ex­ec­u­tive vice pres­i­dent and chief sci­ence of­fi­cer of No­vo Nordisk. "We look for­ward to pro­vid­ing da­ta from the re­main­ing nine PI­O­NEER tri­als through­out this year and an ex­pect­ed reg­u­la­to­ry sub­mis­sion in 2019."