In an end-of-year IPO blitz, 4 biotechs pitch new of­fer­ings to­tal­ing $370M
An im­muno-on­col­o­gy com­pa­ny fo­cused on a more po­tent T cell at­tack. Two biotechs that grabbed as­sets off the re­main­dered shelves at Big Phar­ma. And one gene ther­a­py up­start look­ing to cure Duchenne mus­cu­lar dy­s­tro­phy, one of the most con­tro­ver­sial fields in bio­phar­ma R&D.
Al­to­geth­er, the group of 4 mount­ed a last minute wave of IPO fil­ings dur­ing the wan­ing hours of 2017. And if they come even close to rais­ing the $370 mil­lion pen­cilled in for their S-1s we'll have a good idea whether the ven­ture-backed brigade of pri­vate biotechs can con­tin­ue a sol­id run that sparked up the sec­ond half of last year.
Or not.
The phar­ma as­sets were ob­tained for lit­tle or no cash down, ask­ing in­vestors to pay for the re­search that will be need­ed to prove whether they are ac­tu­al­ly new drugs in the mak­ing. Duchenne mus­cu­lar dy­s­tro­phy has been both a mine field and a trea­sure map. And im­muno-on­col­o­gy rep­re­sents one of the most in­tense­ly com­pet­i­tive fields in drug R&D to­day.
So in case you were ask­ing, there are no sure things in biotech. Here's the break­down.
Ar­mo Bio sets the stage for a piv­otal I/O pitch with $86M IPO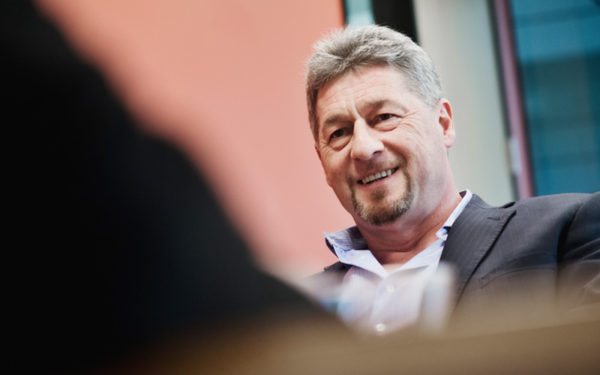 Pe­ter Van Vlas­se­laer
Com­pa­ny: Ar­mo Bio­Sciences
Ini­tial IPO tar­get: $86 mil­lion
CEO + stake: Pe­ter Van Vlas­se­laer (8.1%)
Found­ed: 2012
Based: Red­wood City, CA
Ar­mo Bio­Sciences' $67 mil­lion mez­za­nine round at the end of last Au­gust set the stage for this $86 mil­lion IPO.
Cel­gene and Google's GV came back along­side Klein­er Perkins and Or­biMed as well as a broad­er syn­di­cate in­clud­ing Chi­na's Qim­ing Ven­ture Part­ners for the C round back­ing a new tech­nol­o­gy aimed at whip­ping up a more po­tent CD8-pos­i­tive T cell at­tack on can­cer cells — ground ze­ro in the cur­rent on­slaught of can­cer R&D pro­grams.
Ar­mo is fol­low­ing what has be­come a well trav­eled path­way in can­cer drug de­vel­op­ment, piv­ot­ing from ear­ly stage to late-stage stud­ies. And it's sell­ing the po­ten­tial of a lead ther­a­py that has gar­nered some pos­i­tive re­sults in a hand­ful of pa­tients. The key pitch in the S-1:
The com­bi­na­tion with AM0010 and FOL­FOX showed in PDAC (pan­cre­at­ic duc­tal ade­no­car­ci­no­ma) pa­tients with a me­di­an num­ber of two pri­or ther­a­pies, a mPFS of 2.6 months. The mOS for the com­bi­na­tion of AM0010 and FOL­FOX is 10.2 months with a me­di­an fol­low-up time of 20.3 months with a range be­tween 15.8 and 25.9 months as of Oc­to­ber 2017. At that time, the one year sur­vival rate was 42.9%. These re­sults are of par­tic­u­lar in­ter­est com­pared to a mOS of 4.3 months, mPFS of 1.7 months and one-year sur­vival of 18.5% re­port­ed in a study of FOL­FOX in the sec­ond-line set­ting.
The first in­ter­im analy­sis of the Phase III is due in "ear­ly 2018," with a 2020 read­out on the sec­ond in­ter­im analy­sis that could trig­ger a mar­ket­ing ap­pli­ca­tion. There's al­so a pro­gram for non-small cell lung can­cer.
Klein­er Perkins con­trols about 20% of the shares now, trailed by Or­biMed at 19% and DAG Ven­tures at 11%. GV is in for 5.6% of the eq­ui­ty. The stock will be list­ed un­der the sym­bol $AR­MO.
---
An­oth­er drug off of No­var­tis' back shelf trig­gers a quick­ie $85M IPO from PureTech
Chen Schor
Com­pa­ny: resTOR­bio
Ini­tial IPO tar­get: $85 mil­lion
CEO + stake: Chen Schor (8.8%)
Found­ed: 2017
Based: Cam­bridge, MA
Nine months af­ter PureTech ramped up a new com­pa­ny called resTOR­bio and then picked up a pair of drugs from No­var­tis' out­li­cens­ing shelf, the biotech has giv­en birth to an $85 mil­lion IPO pitch.
ResTOR­bio's for­tunes will rest on mTORC1 in­hibitors with a po­ten­tial to treat a va­ri­ety of ag­ing-re­lat­ed ail­ments, start­ed with res­pi­ra­to­ry tract in­fec­tions for the el­der­ly. A Phase IIb study cov­er­ing the south­ern and north­ern hemi­spheres is ex­pect­ed to read out in the sec­ond half of this year.
No­var­tis let go of resTOR­bio's lead drug — RTB101 — for a batch of stock for NI­BR ac­count­ing for 9.4% of the shares, with no mon­ey down. A suc­cess­ful de­vel­op­ment pro­gram could trig­ger up to $24 mil­lion in mile­stones with roy­al­ties due on any sales, and the biotech has so far front­ed a to­ken $300,000 for their progress to date.
PureTech, which is run by Daphne Zo­har, owns 44.4% of the com­pa­ny with an­oth­er 20% held by Or­biMed.
PureTech ex­ec and resTOR­bio's CEO Chen Schor holds 8.8% of the stock, which will be list­ed as $TORC.
---
Can Men­lo's $1M drug deal with Mer­ck in­spire a $98M IPO to pay for Phase III?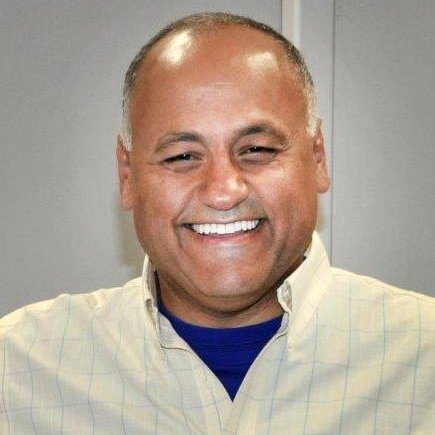 Steven Bas­ta
Com­pa­ny: Men­lo Ther­a­peu­tics
Ini­tial IPO tar­get: $98 mil­lion
CEO + stake: Steven Bas­ta (3.7%)
Found­ed: 2011 (as Tiger­cat)
Based: Red­wood City, CA
Can a low-pro­file biotech with a sin­gle as­set picked up for $1 mil­lion up­front paid to Mer­ck pull off a $98 mil­lion IPO in ear­ly 2018?
Red­wood City, CA-based Men­lo Ther­a­peu­tics in­tends to find out.
The biotech, which had $75 mil­lion in cash in the bank at the end of Sep­tem­ber, has com­plet­ed a suc­cess­ful Phase II for pru­ri­tus. The group that found­ed the com­pa­ny picked up ser­lop­i­tant back in 2012 for what amounts to lunch mon­ey in this busi­ness, bag­ging rights to a drug (MK0594) that Mer­ck had put through a cou­ple of tri­als for al­co­hol de­pen­dence (ter­mi­nat­ed) and over­ac­tive blad­der.
The drug is an NK-1 re­cep­tor an­tag­o­nist, which the biotech's ex­ecs be­lieve is a key me­di­a­tor to the urge to scratch or cough. Tamp that down and Men­lo be­lieves its drug can help peo­ple with a va­ri­ety of ail­ments tied to pru­ri­tus as well as chron­ic cough­ing. And once it goes in­to Phase III, Men­lo says it will owe Mer­ck an­oth­er $3 mil­lion along with up to $25 mil­lion in de­vel­op­ment and reg­u­la­to­ry mile­stones with an­oth­er $50 mil­lion in goal cash built on top of that — pro­vid­ed they can steer it to the mar­ket.
The S-1 pitch is es­sen­tial­ly based on da­ta from two Phase II stud­ies that were re­port­ed out last Sep­tem­ber. In­ves­ti­ga­tors re­port­ed a bor­der­line suc­cess (p<0.05) on the re­duc­tion from base­line VAS pru­ri­tus score and a change from base­line in av­er­age-itch VAS score at 8 weeks (p<0.001).
Vi­vo Cap­i­tal is the big share­hold­er, with 25% of the eq­ui­ty. Remedi­tex Ven­tures weighs in at 18% and Pre­sidio Part­ners con­trols 16.5% of the stock.
Bag­ging dis­cards off Big Phar­ma's back shelves — or their re­jects — has be­come a pop­u­lar, though not nec­es­sar­i­ly suc­cess­ful, strat­e­gy. Vivek Ra­maswamy is build­ing a mul­ti­fac­eted en­ter­prise us­ing that ap­proach, though his first for­ay out with Ax­o­vant ran in­to a brick wall of fail­ure.
Men­lo plans to trade as $MN­LO.
---
Can a gene ther­a­py up­start fo­cused on a con­tro­ver­sial tar­get like Duchenne MD win over in­vestors to the tune of $100M?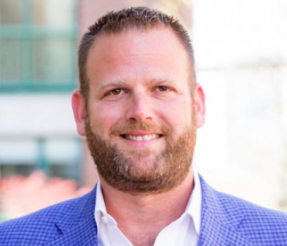 Ilan Gan­ot
Com­pa­ny: Sol­id Bio­Sciences
Ini­tial IPO tar­get: $100 mil­lion
CEO + stake: Ilan Gan­ot (N/A)
Found­ed: 2013
Based: Cam­bridge, MA
It was clear at the end of Q1 last year that Sol­id's $50 mil­lion round was aim­ing at a crossover to the pub­lic mar­kets, and the biotech did not dis­ap­point, post­ing its $100 mil­lion IPO on the last busi­ness day of the year.
Found­ed by Duchenne dad Ilan Gan­ot, the com­pa­ny has gained the sup­port of RA Cap­i­tal and its close con­fed­er­ates at Bain for a gene ther­a­py aimed at noth­ing less than a cure of DMD. By in­tro­duc­ing a syn­thet­ic dy­s­trophin trans­gene con­struct, called mi­crody­s­trophin, via a vi­ral vec­tor, the com­pa­ny hopes to prove it can do what Sarep­ta and oth­ers have been grop­ing for with one de­ci­sive in­ter­ven­tion.
The fact that not every­one in the field — in­clud­ing some at the FDA — is con­vinced that dy­s­trophin is the right bio­mark­er for ad­dress­ing this dis­ease, there's ob­vi­ous­ly a long way to go in prov­ing it works.
The S-1 lists the in­vestors, but doesn't spell out what per­cent­ages of the eq­ui­ty they own — a miss­ing fea­ture which will need to be patched in.
The biotech plans to list as $SLDB.