In an­oth­er blow to MSCs de­vel­op­er, Pluris­tem ter­mi­nates a failed lead pro­gram
A tough year for mes­enchy­mal stem cell com­pa­nies just got tougher.
Pluris­tem, the NASA-al­lied Is­raeli stem cell biotech, an­nounced Mon­day that a da­ta mon­i­tor­ing com­mit­tee de­ter­mined the Phase III tri­al for a lead pro­gram wouldn't meet the pri­ma­ry end­point. The com­pa­ny will aban­don the ef­fort, which had fo­cused on pre­vent­ing am­pu­ta­tions in peo­ple with crit­i­cal limb is­chemia.
They blamed a low num­ber of am­pu­ta­tions in the place­bo group, which they ar­gued made it more dif­fi­cult to prove that their stem cells were pro­vid­ing a ben­e­fit.
Pluris­tem's stock $PSTI was cut near­ly in half on the news, falling from $11.46 to $6.60 pre-mar­ket.
The hit makes Pluris­tem the sec­ond mes­enchy­mal de­vel­op­er to take a beat­ing on the mar­ket this year, af­ter the Aus­tralia-based Mesoblast $MESO saw shares drop off in Au­gust. They had risen in an­tic­i­pa­tion of an FDA de­ci­sion on their graft-ver­sus-host-dis­ease ap­pli­ca­tion, and fell when the agency de­liv­ered a CRL.
Mesoblast re­cov­ered, though, af­ter No­var­tis bought in­to their ef­fort to ap­ply their stem cells in peo­ple with se­vere Covid-19 and oth­er pa­tients with acute res­pi­ra­to­ry dis­tress syn­drome.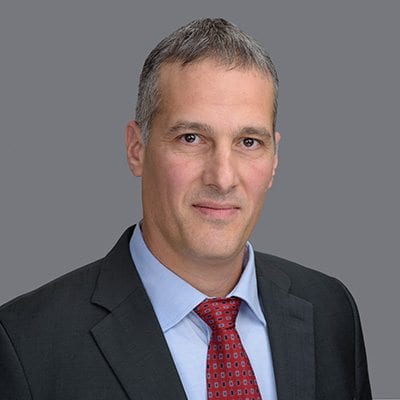 Yaky Yanay
Pluris­tem has its own Covid-19 pro­gram — one of over a dozen such ef­forts in the US to use stem cells as a way of mod­u­lat­ing the over­ac­tive im­mune re­sponse in se­vere pa­tients — and CEO Yaky Yanay sought to turn at­ten­tion to it on a call with in­vestors Wednes­day morn­ing.
He not­ed that they were like­ly to com­plete en­roll­ment in the first quar­ter of 2021 and an­nounce da­ta around 60 days lat­er. He al­so point­ed to read­outs next year in mus­cle re­gen­er­a­tion fol­low­ing hip frac­ture and in pa­tients ex­pe­ri­enc­ing in­com­plete hematopoi­et­ic re­cov­ery fol­low­ing hematopoi­et­ic cell trans­plan­ta­tion.
Asked, though, about their work in in­ter­mit­tent clau­di­ca­tion, a con­di­tion that af­fects the ar­ter­ies and can progress to crit­i­cal limb is­chemia, Yanay made clear they were mov­ing on. He said that they would de­vote their ef­forts to in­di­ca­tions where they be­lieve they have the best chance of suc­ceed­ing.
But not every­one agrees that Covid is one of those in­di­ca­tions. Mes­enchy­mal stem cells, short-lived stem cells that can pass through the body safe­ly, have been in the clin­ic for two decades in a range of dis­eases, but re­searchers have strug­gled to show ben­e­fits in large, place­bo-con­trolled stud­ies
"In a way, it's like giv­ing as­pirin for Covid," Jeanne Lor­ing, an ear­ly stem cell pi­o­neer and a pro­fes­sor emer­i­tus at the Scripps Re­search Cen­ter for Re­gen­er­a­tive Med­i­cine told End­points News in Sep­tem­ber. "It's not go­ing to hurt them, but the chances of it help­ing them? It'll be a mir­a­cle."
So­cial im­age: Yaky Yanay, Pluris­tem (Twit­ter)