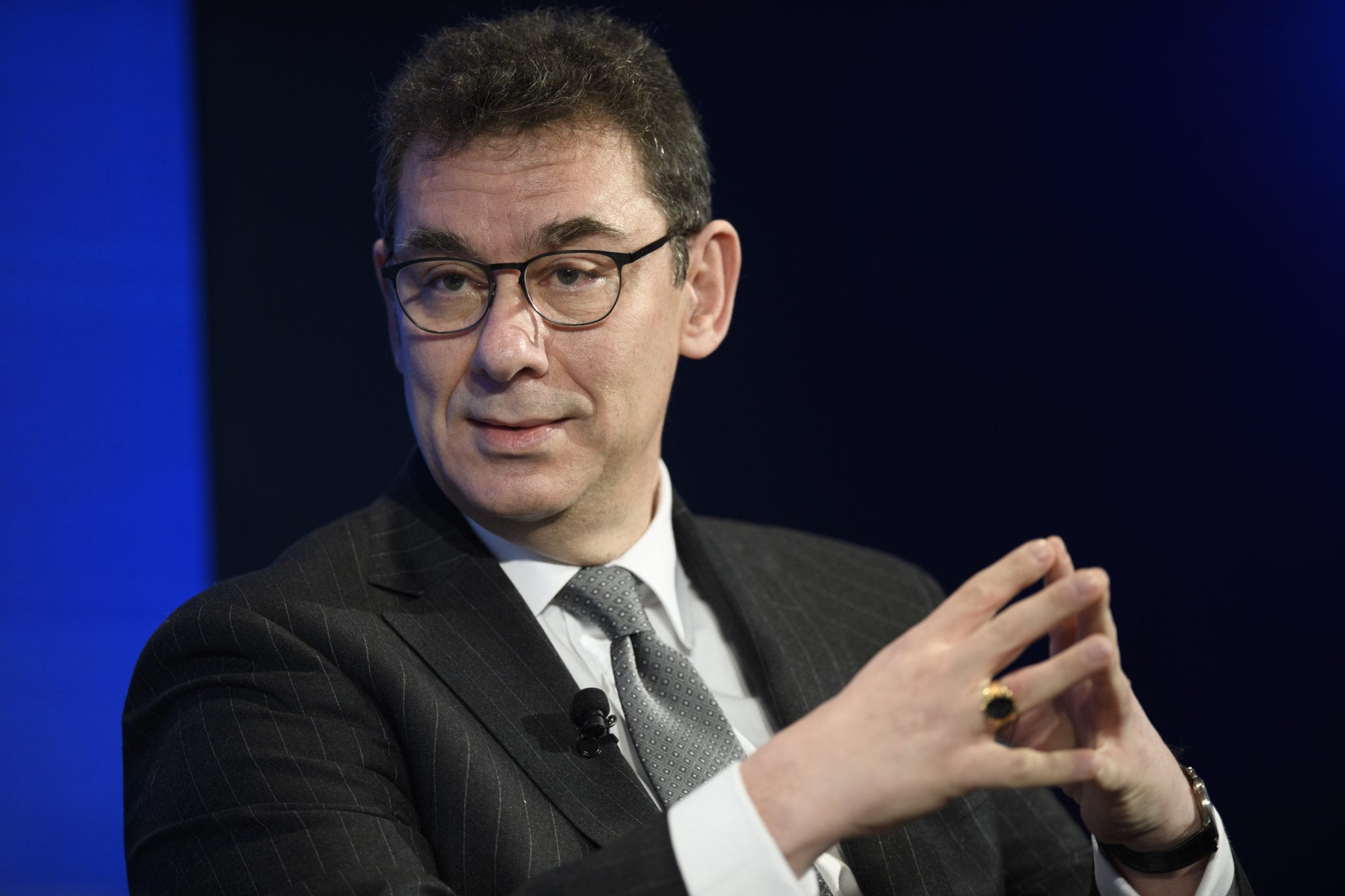 Albert Bourla, Pfizer CEO (Gian Ehrenzeller/Keystone via AP Images)
In an­oth­er PhI­II, Al­bert Bourla con­tin­ues to build case for a once-flopped GHD drug
A growth hor­mone treat­ment that's seen a tur­bu­lent path may fi­nal­ly be reach­ing the light at the end of the tun­nel.
Pfiz­er and Op­ko Health an­nounced Thurs­day morn­ing that their once-week­ly so­ma­tro­gon met its pri­ma­ry end­point in a Phase III study, beat­ing out Pfiz­er's old dai­ly Genotropin (so­ma­t­ropin) ther­a­py in the per­cep­tion of treat­ment bur­den. The news fol­lows pos­i­tive Phase III da­ta from 2019 show­ing clin­i­cal ben­e­fits, as well as a pre­vi­ous flop near the end of 2016 mea­sur­ing the pro­gram against a sug­ar pill.
Aimed at treat­ing chil­dren with growth hor­mone de­fi­cien­cy old­er than 3 and younger than 18, so­ma­tro­gon im­proved the av­er­age score on a com­mon GHD test, known as the Life In­ter­fer­ence Ques­tion­naire, af­ter 12 weeks on each treat­ment. The 87 pa­tients were ran­dom­ized in­to two "se­quences" — one tak­ing Genotropin fol­lowed by so­ma­tro­gon and the oth­er tak­ing so­ma­tro­gon fol­lowed by Genotropin.
In the topline re­sults re­vealed Thurs­day, tak­ing so­ma­tro­gon re­sult­ed in an av­er­age score of 8.63 while Genotropin's av­er­age was 24.13. The ques­tion­naire is a com­pos­ite score tak­ing in­to ac­count sev­er­al fac­tors such as ease of use, con­ve­nience and will­ing­ness to con­tin­ue treat­ment, among oth­ers. Like in golf, low­er scores are bet­ter.
The es­ti­mat­ed dif­fer­ence be­tween the two arms, neg­a­tive-15.49, reached a p-val­ue low­er than 0.0001. Sec­ondary end­points al­so showed that pa­tients on so­ma­tro­gon showed an over­all ben­e­fit in treat­ment ex­pe­ri­ence over Genotropin.
GHD ther­a­py has cen­tered around dai­ly in­jec­tions since their in­tro­duc­tion sev­er­al decades ago. Pfiz­er's Genotropin it­self has been on the mar­ket for near­ly a quar­ter cen­tu­ry, and while it was once a fran­chise drug, biosim­i­lars have flood­ed the de­vel­op­ment space. The phar­ma com­pa­ny like­ly wants to stay ahead of the com­pe­ti­tion, hence the part­ner­ship with Op­ko.
As of late 2019, the leader in the space is Norditropin, a growth hor­mone from No­vo Nordisk that us­es the same ba­sic in­gre­di­ent as Genotropin. The Dan­ish com­pa­ny sells the treat­ment with a kid-friend­ly self-in­jectable pen.
It's been a long road for so­ma­tro­gon, which in 2016 flopped a Phase III tri­al show­ing that the can­di­date did not show an im­prove­ment in change in trunk fat mass from base­line to 26 weeks. At the time, Op­ko in­sist­ed the re­sult was caused by "one or more out­liers" that af­fect­ed the out­come, and in 2017 fol­lowed up with an analy­sis say­ing they were the un­der­ly­ing rea­son for the fail.
Things be­gan look­ing up to­ward the end of 2019, when the com­pa­nies re­leased da­ta say­ing that so­ma­tro­gon showed a bet­ter in­crease in height ve­loc­i­ty than Genotropin. The tri­al arm showed a ve­loc­i­ty of 10.12 cm/year, edg­ing out the old­er drug's 9.78 cm/year.
Pfiz­er orig­i­nal­ly part­nered with Op­ko in 2014 to the tune of $295 mil­lion up­front and up to $275 mil­lion more in reg­u­la­to­ry mile­stones.
Last month, Pfiz­er CEO Al­bert Bourla pinned peak sales es­ti­mates on each of the com­pa­ny's late-stage pro­grams, a step most ex­ec­u­tive teams might be re­luc­tant to take. Though so­ma­tro­gon wasn't list­ed among the top pro­ject­ed block­busters, Bourla pegged it for the $500 mil­lion to $1 bil­lion cat­e­go­ry.