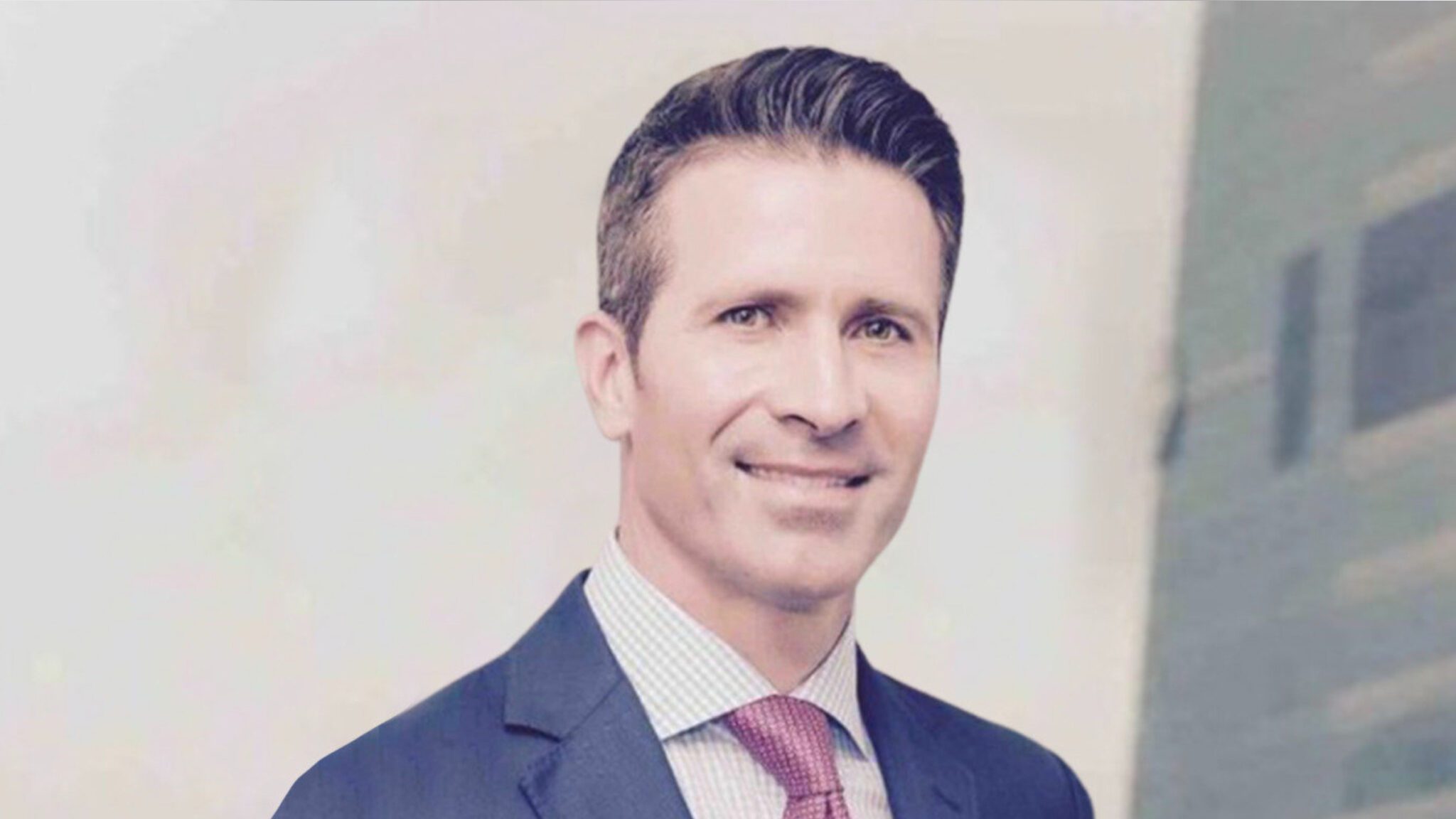 Joseph Romanelli, Merck's incoming head of Human Health international division
In Frank Clyburn's ab­sence, Mer­ck taps sea­soned vet­er­an to run in­ter­na­tion­al Hu­man Health busi­ness
Frank Clyburn left some big shoes to fill. Mer­ck an­nounced back in Feb­ru­ary that it would take three peo­ple to re­place his role run­ning the com­pa­ny's hu­man health busi­ness, and tapped the first two ex­ecs from with­in.
For the third, Mer­ck is bring­ing home a sea­soned vet­er­an who spent 25 years at the phar­ma gi­ant be­fore leav­ing for a short stint at the helm of a Chi­nese biotech.
Joseph Ro­manel­li has agreed to lead Mer­ck's in­ter­na­tion­al Hu­man Health busi­ness, start­ing Aug. 1, the com­pa­ny an­nounced on Wednes­day. He'll serve along­side Arpa Garay and Jan­nie Oost­huizen, two for­mer on­col­o­gy ex­ecs who now lead glob­al mar­ket­ing and US busi­ness for the Glob­al Health unit, re­spec­tive­ly.
All three will re­port di­rect­ly to CEO Robert Davis.
"Joe's re­mark­able track record of dri­ving growth, un­wa­ver­ing com­mit­ment to keep pa­tients at the cen­ter, deep knowl­edge of the glob­al com­pet­i­tive land­scape and pas­sion for Mer­ck's pur­pose to save and im­prove lives make him the ide­al leader for our grow­ing and ex­pan­sive in­ter­na­tion­al Hu­man Health busi­ness," Davis said in a news re­lease.
It's been less than a year since Ro­manel­li left Mer­ck to be­come CEO at Shang­hai-based JiX­ing Phar­ma­ceu­ti­cals.
While there, he steered an ex­pan­sion of the com­pa­ny's part­ner­ship with Cy­to­ki­net­ics to de­vel­op the lat­ter's close­ly watched heart fail­ure drug ome­cam­tiv mecar­bil in Chi­na. In Feb­ru­ary, the drug failed to demon­strate an im­proved per­for­mance in ex­er­cise ca­pac­i­ty among pa­tients suf­fer­ing heart fail­ure with re­duced ejec­tion frac­tion when com­pared to a sug­ar pill.
Ro­manel­li al­so re­cent­ly led JiX­ing to a li­cens­ing deal with LENZ Ther­a­peu­tics for its two pres­by­opia can­di­dates.
The Ford­ham Uni­ver­si­ty Gabel­li School of Man­age­ment grad­u­ate an­nounced he was step­ping down from JiX­ing in April, and the com­pa­ny's found­ing CEO, Pe­ter Fong, has agreed to step back up to take his place.
Be­fore that, Ro­manel­li served at Mer­ck for 25 years, start­ing as a busi­ness man­ag­er and work­ing his way up to man­ag­ing di­rec­tor of MSD Tai­wan, and even­tu­al­ly, pres­i­dent of MSD Chi­na. He led Mer­ck's busi­ness in Chi­na from 2016 to 2021, dur­ing which time Chi­na be­came Mer­ck's sec­ond-largest mar­ket, ac­cord­ing to the com­pa­ny.
In his new role, Ro­manel­li will man­age Mer­ck's $22 bil­lion in­ter­na­tion­al Hu­man Health busi­ness and a team of 14,000 staffers.
Clyburn, who was once said to be in the run­ning for the CEO role at Mer­ck, stepped down from his po­si­tion as pres­i­dent of the Hu­man Health unit ear­li­er this year to be­come CEO at DuPont-ma­jor­i­ty owned In­ter­na­tion­al Fla­vors & Fra­grances (IFF).