In lat­est can­cer deal, Bris­tol My­ers Squib­b's new BD chief bets $65M in search for more tar­gets like PARP
Eliz­a­beth Mi­ly, the new chief of the strat­e­gy and busi­ness de­vel­op­ment group at Bris­tol My­ers Squibb, has struck her first high-pro­file col­lab­o­ra­tion since suc­ceed­ing Paul Bion­di. In putting down $65 mil­lion up­front, she's al­so sig­nal­ing where the phar­ma gi­ant — with a new­ly-con­sol­i­dat­ed pipeline fea­tur­ing a slate of on­col­o­gy and hema­tol­ogy drugs from Cel­gene — is head­ed for the next wave of can­cer ther­a­pies.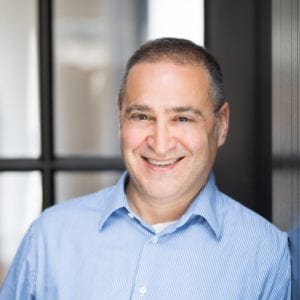 Lloyd Se­gal
Syn­thet­ic lethal­i­ty is the theme at Ver­sant-backed Re­pare Ther­a­peu­tics, which is get­ting $50 mil­lion in cash and $15 mil­lion in eq­ui­ty in­vest­ment to dis­cov­er new tar­gets for Bris­tol. Its own clin­i­cal and near-clin­i­cal pro­grams will re­main in­de­pen­dent, CEO Lloyd Se­gal said.
"This col­lab­o­ra­tion will help to en­sure that our nov­el dis­cov­er­ies are be­ing broad­ly pros­e­cut­ed in the search for the next gen­er­a­tion of pre­ci­sion on­col­o­gy med­i­cines," he added.
The cen­tral idea is that while tu­mors can tol­er­ate in­di­vid­ual de­fects in DNA, si­mul­ta­ne­ous per­tur­ba­tion of more than one gene can lead to can­cer cell death. PARP in­hibitors are the most of­ten cit­ed ex­am­ple, as these drugs — like As­traZeneca's Lyn­parza and GSK's Ze­ju­la — work by hit­ting the en­zyme that tu­mors with BR­CA mu­ta­tions re­ly on heav­i­ly to re­pair their DNA.
But that tar­get is on­ly "the tip of the ice­berg," Ver­sant man­ag­ing di­rec­tor Jer­el Davis told End­points News in 2017.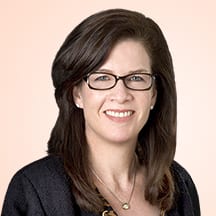 Eliz­a­beth Mi­ly
Re­pare brings to the ta­ble a CRISPR-based plat­form that scours the genome for mu­ta­tions that be­come lethal to can­cer cells when they hap­pen to­geth­er. Re­searchers start with an iden­ti­fied "le­sion," or im­por­tant mu­ta­tions, such as BR­CA. Then they screen for po­ten­tial new tar­gets by lever­ag­ing the DNA cut­ting pow­ers of CRISPR.
The ap­proach promis­es to be tu­mor-ag­nos­tic, find­ing tar­gets that are present in a range of tu­mors — some­thing the PARP pi­o­neers have demon­strat­ed with their for­ay in­to prostate can­cer af­ter an ini­tial fo­cus on breast and ovar­i­an tu­mors.
Ru­pert Vessey, the ex-Cel­gene ex­ec who's now EVP of re­search and ear­ly de­vel­op­ment at Bris­tol, of­fered his thumbs up to the "dis­tinc­tive" tech­nol­o­gy.
The phar­ma gi­ant has ex­clu­sive rights to de­vel­op and com­mer­cial­ize ther­a­pies — most like­ly small mol­e­cules — that hit the tar­gets found un­der the deal. Re­pare, which has of­fices in both Mon­tre­al and Boston, is el­i­gi­ble for up to $3 bil­lion in li­cense fees and oth­er mile­stones.