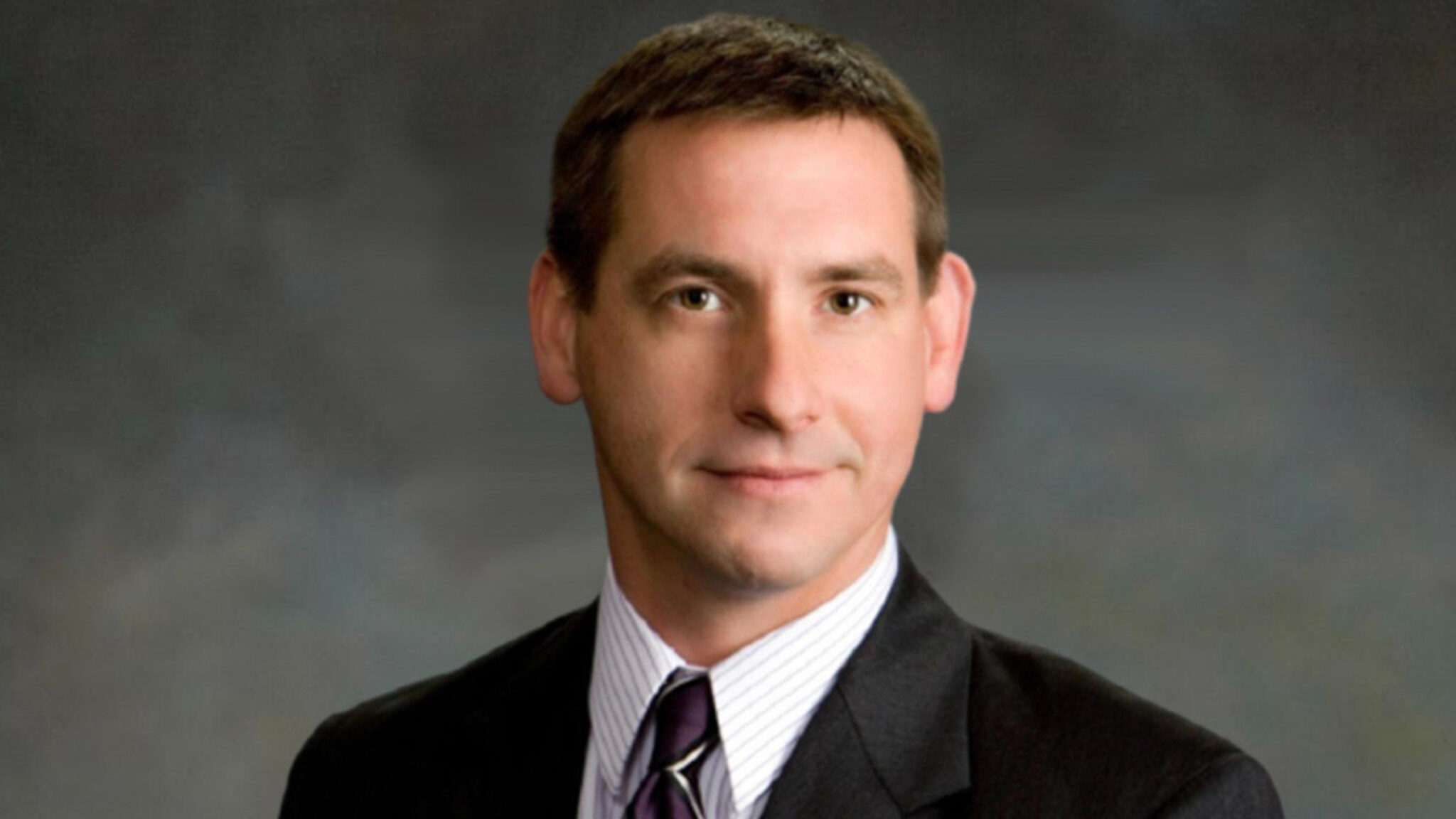 Keith Kleeman, Optimvia CEO
In pur­suit of bet­ter he­parin man­u­fac­tur­ing process, Gink­go teams up with an Ohio-based biotech
The man­u­fac­tur­ing process to make biosyn­thet­ic he­parin, a drug used for pre­vent­ing blood clots, is not a par­tic­u­lar­ly clean one.
In a slaugh­ter­house, some­one must re­move the in­tes­tine cas­ings from a pig. The mu­cos­al lin­ings are then scraped. The steps to get he­parin are enor­mous, and the process is com­pli­cat­ed.
"It's not like you kill a pig and you have he­parin," Ohio-based Op­ti­mvia CEO Kei­th Klee­man told End­points News in an in­ter­view. "It's a filthy, dis­gust­ing place for a med­ica­tion to start. I can't think of a more dis­gust­ing place for an im­por­tant med­i­cine to start."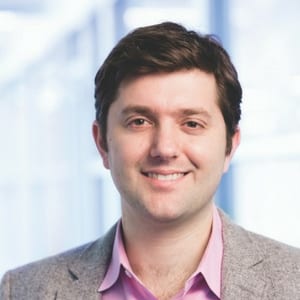 Ja­son Kel­ly
But Op­ti­mvia and Gink­go Bioworks will team up to try and im­prove that process. The two com­pa­nies an­nounced last week that they will part­ner and lever­age Gink­go's cell and en­zyme en­gi­neer­ing plat­form and fer­men­ta­tion process to strength­en the sup­ply chain, make the drug more af­ford­able and sim­pli­fy the process.
He­parin is clas­si­fied as an es­sen­tial med­i­cine by the World Health Or­ga­ni­za­tion, and pro­duc­ing non-an­i­mal de­rived ver­sions of the drug is part of Op­ti­mvia's goal. There are two big ben­e­fits from en­zy­mat­ic man­u­fac­tur­ing: pulling out a clean­er prod­uct, and cre­at­ing a more ro­bust sup­ply chain for med­i­cines, Gink­go CEO Ja­son Kel­ly said in an in­ter­view.
"It's a clean­er prod­uct, you're fail­ure ef­fects aren't pulling in some strange thing from the pig, you have a more con­tained pro­duc­tion en­vi­ron­ment when you have just a sin­gle species of cell pro­duc­ing this prod­uct in a tank, which is what the biotech in­dus­try learned with all the pro­teins in the 80s," he said. But then the sec­ond thing is how do we just have more ro­bust sup­ply chains for es­sen­tial med­i­cines. The more things we can make via fer­men­ta­tion, the more ro­bust the US sup­ply chain is. We can fer­ment things here. We're good at it."
That's im­por­tant for sev­er­al rea­sons, but per­haps none more than this: There are 350 mil­lion pigs need­ed right now to meet glob­al de­mand, Klee­man said, and some­where be­tween 60% and 80% of the pigs are lo­cat­ed in slaugh­ter­hous­es in Chi­na. The lack of ge­o­graph­i­cal di­ver­si­ty means that any changes in trade reg­u­la­tions could send the sup­ply spi­ral­ing out of con­trol, and if some­thing bi­o­log­i­cal were to hap­pen — sim­i­lar to an out­break of Mad Cow Dis­ease or African Swine Fever — 100s of an­i­mals could be killed, and the prices of ac­tive phar­ma­ceu­ti­cal in­gre­di­ents could sky­rock­et.
Back in 2008, con­t­a­m­i­nat­ed he­parin made in Chi­na end­ed up killing 81 peo­ple in the US, and left 785 se­vere­ly in­jured.
The process to man­u­fac­ture it is sim­i­lar to Amer­i­can au­tomak­ers' ef­forts to re­place the car­bu­re­tor with fu­el in­jec­tors in the 1980s. The peo­ple who cre­at­ed the car­bu­re­tor weren't suc­cess­ful at per­fect­ing the fu­el in­jec­tor, Klee­man said, and what helps Gink­go and Op­ti­mvia in their ef­forts to im­prove this process is the dis­tance it al­ready has from it.
"We're not the first guys to look at this, peo­ple have been look­ing at this since 1990, and they're still try­ing to fig­ure it out. So with­out giv­ing the keys to the king­dom away…we found a very crit­i­cal com­po­nent to the biosyn­thet­ic process that had al­ready been in play…(Sci­en­tists) haven't cracked that code of repli­cat­ing the nat­ur­al process…So why us? Well, we looked at it from a dif­fer­ent an­gle."
Ed­i­tor's Note: For more news and ex­clu­sive cov­er­age from the man­u­fac­tur­ing beat, sub­scribe to the End­points Man­u­fac­tur­ing week­ly re­port in your read­er pro­file.