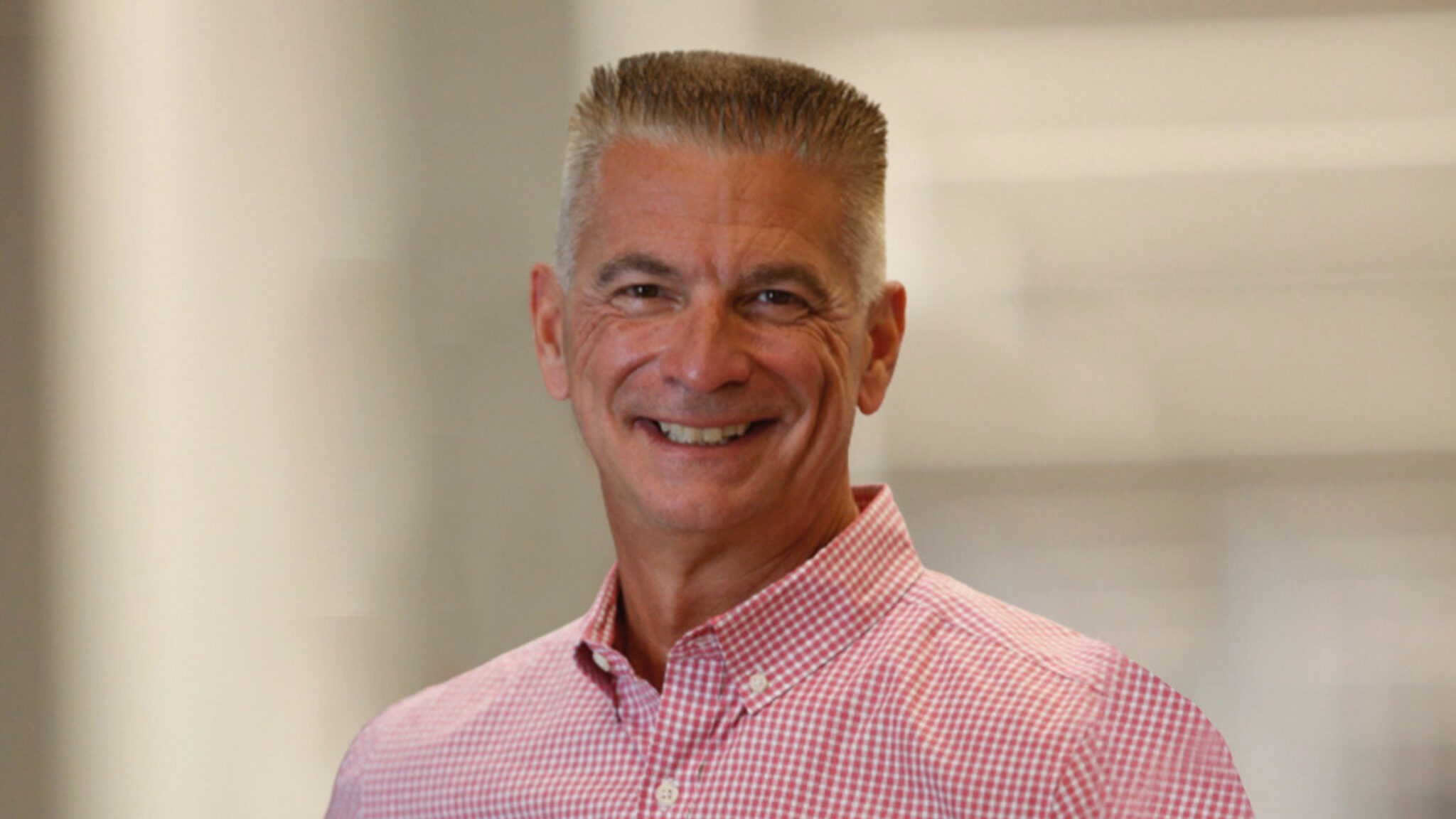 Jay Galeota, Kallyope CEO
In putting to­geth­er a $236M Se­ries D, one biotech spurns Nas­daq and sig­nals the dim­ming al­lure of IPOs
As the biotech IPO mar­ket con­tin­ues to floun­der af­ter a record pan­dem­ic run, the ques­tion must be asked: Are com­pa­nies be­com­ing so IPO-averse that they would rather seek ad­di­tion­al pri­vate rais­es than risk go­ing pub­lic? For at least one biotech, the an­swer ap­pears to be yes.
Kally­ope closed a $236 mil­lion Se­ries D on Tues­day morn­ing about two years af­ter its last fund­ing round, aim­ing to push for­ward a slate of clin­i­cal pro­grams in­to fur­ther stud­ies. CEO Jay Ga­le­o­ta told End­points News that while his com­pa­ny nev­er closed the IPO door fol­low­ing its $112 mil­lion Se­ries C in March 2020, the cur­rent mar­ket played, at least in part, a role in its de­ci­sion mak­ing.
"I think it's fair to say that we were open to mul­ti­ple op­tions," Ga­le­o­ta said. "And at the same time, as the mar­ket con­di­tions be­came less ob­vi­ous for a pub­lic of­fer­ing, we piv­ot­ed to, if you will — or grav­i­tat­ed is prob­a­bly a bet­ter way to de­scribe it — more to­wards a Se­ries D round to achieve the goals that we have. And that turned out to be the best fit for us."
Tues­day's round was co-led by Mubadala In­vest­ment Com­pa­ny and The Col­umn Group.
Af­ter a pe­ri­od that saw near­ly 200 com­pa­nies go pub­lic and raise rough­ly $25 bil­lion to $30 bil­lion in funds, IPO ac­tiv­i­ty has cooled con­sid­er­ably since last sum­mer. There have on­ly been a hand­ful of S-1s filed so far in 2022, com­pared to about a dozen by this point last year when the nine-fig­ure rais­es were com­mon­place.
On the out­side, Kally­ope ap­peared to fit in­to a sim­i­lar mold as many of the oth­er biotechs seek­ing IPOs last year. It had se­cured a nine-fig­ure crossover with some promi­nent back­ers like Cas­din Cap­i­tal and was prepar­ing to en­ter the clin­ic, all while the fa­vor­able pan­dem­ic mar­ket con­di­tions were just be­gin­ning to emerge.
But Kally­ope took a much more de­lib­er­ate route than its biotech cousins, an os­ten­si­bly smart de­ci­sion in hind­sight. The ap­proach has been in­ten­tion­al, Ga­le­o­ta said, though not for the rea­sons one might think.
"Vir­tu­al­ly all of the sci­en­tists have been just head down on the bench do­ing the work. And as a re­sult, we haven't been talk­ing much about it," Ga­le­o­ta said. "So we're at a point now where we're start­ing to share what we've been do­ing, be­cause the progress has been so con­sis­tent and so ex­cit­ing."
That progress has in­volved mov­ing four ther­a­peu­tic can­di­dates in­to clin­i­cal tri­als over the last two years, he said. The biotech has been re­search­ing how the unique con­nec­tions be­tween the brain and the gut can in­form drug de­vel­op­ment for things like di­a­betes, IBD and celi­ac dis­ease.
Tues­day's fund­ing gives Kally­ope the abil­i­ty to con­tin­ue ad­vanc­ing its ini­tial leads while al­so help­ing jump­start po­ten­tial clin­i­cal ef­forts on more than 20 oth­er can­di­dates. There's about three years of cash run­way here, Ga­le­o­ta said, al­low­ing the biotech to take each of its clin­i­cal com­pounds in­to Phase II and file at least one new IND per year.
And if an IPO ever comes call­ing, the new cash will con­tin­ue to al­low Kally­ope to keep its op­tions open.
"This is an en­abler that's very much aligned with where the com­pa­ny is strate­gi­cal­ly and where it wants to go," Ga­le­o­ta said of the round. "And it gives us, again, max­i­mum op­tion­al­i­ty. As the sci­ence de­liv­ers, there may be op­por­tu­ni­ties to go even big­ger and even faster, which we're cer­tain­ly go­ing to be pre­pared for."
In ad­di­tion to Mubadala and The Col­umn Group, Tues­day's fi­nanc­ing al­so saw re­turn­ing par­tic­i­pa­tion from Alexan­dria Ven­ture In­vest­ments, Bill Gates, Cas­din Cap­i­tal, Eu­clid­ean Cap­i­tal, Il­lu­mi­na Ven­tures, Lux Cap­i­tal, Po­laris Part­ners, Two Sig­ma Ven­tures and Step­Stone Group. New in­vestors in­clud­ed DNS Cap­i­tal, Hart­ford Health­care En­dow­ment, Park­wood LLC and Tao Cap­i­tal.