In race for in vi­vo sick­le cell cure, In­tel­lia un­veils (very) ear­ly proof-of-con­cept
Ver­tex and CRISPR Ther­a­peu­tics have shown they can use the gene edit­ing tool to cure, for at least a cou­ple years, a hand­ful of pa­tients with sick­le cell dis­ease and are now en­ter­ing late-stage de­vel­op­ment.
It's a ma­jor ad­vance, but it comes with the same caveats that have plagued oth­er gene ther­a­pies for sick­le cell. You have to give pa­tients what amounts to a bone mar­row trans­plant: a la­bo­ri­ous, ex­pen­sive and oc­ca­sion­al­ly risky pro­ce­dure that in­volves re­mov­ing stem cells from their mar­row, edit­ing them in a fa­cil­i­ty and then re-in­ject­ing them. Any com­pa­ny that could find a way to ed­it cells with a sim­ple IV in­fu­sion could make those old­er ap­proach­es ob­so­lete.
In­tel­lia, one of the first big CRISPR com­pa­nies, un­veiled one new ap­proach to reach­ing that sim­ple IV at a sci­en­tif­ic con­fer­ence Wednes­day. The biotech used cus­tom lipid nanopar­ti­cles — those now–fa­mous tiny bub­bles of fat — to car­ry CRISPR in­to the bone mar­row of mice and ed­it stem cells there. Af­ter re­peat­ed dos­ing, the com­pa­ny's sci­en­tists said they were able to ed­it more than enough cells to pro­vide a func­tion­al cure for sick­le cell.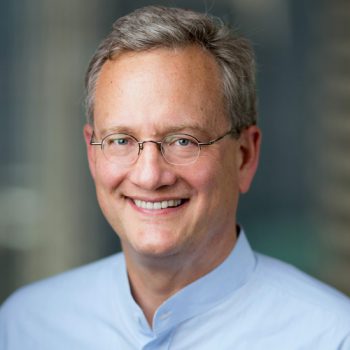 John Leonard
"This new da­ta sup­ports the pos­si­bil­i­ty of de­liv­er­ing a safer so­lu­tion to treat blood dis­or­ders, in­clud­ing sick­le cell dis­ease, by avoid­ing the need for bone mar­row trans­plan­ta­tion," In­tel­lia CEO John Leonard said in a state­ment.
The re­sults pro­vide a (very) ear­ly proof of con­cept for an ap­proach the Gates Foun­da­tion has al­ready bet on. In the fall, they award­ed In­tel­lia a grant of $2.8 mil­lion to de­vel­op their lipid nanopar­ti­cle CRISPR sys­tem for sick­le cell dis­ease and HIV, an­oth­er dead­ly dis­ease that might be cured by edit­ing stem cells in the bone mar­row.
Still, In­tel­lia is far from alone in that race. Their cross-town gene edit­ing ri­vals CRISPR Ther­a­peu­tics al­so re­ceived a sim­i­lar­ly sized grant from the foun­da­tion to de­vel­op lipid nanopar­ti­cles that tar­get the bone mar­row, al­though theirs is ex­clu­sive­ly HIV-fo­cused. And oth­ers, most no­tably Fred Hutch's Hans Pe­ter-Kiem and Uni­ver­si­ty of Wash­ing­ton's An­dré Lieber, have gone much fur­ther on an ap­proach that us­es a mod­i­fied virus to de­liv­er a gene for func­tion­ing he­mo­glo­bin di­rect­ly in­to pa­tients' stem cells, show­ing proof-of-con­cept in mon­keys. A well-heeled biotech called En­so­ma, launched last month, is de­vel­op­ing their ap­proach fur­ther.
In­tel­lia, though, is the on­ly com­pa­ny to date to use lipid nanopar­ti­cles for gene edit­ing or gene ther­a­py in pa­tients. Last year, they start­ed dos­ing pa­tients with a CRISPR ther­a­py meant to knock out the cen­tral gene in a rare liv­er dis­ease.
While gene ther­a­py com­pa­nies have re­lied large­ly on mod­i­fied virus­es to de­liv­er new genes in­to hu­man cells, gene edit­ing com­pa­nies have re­lied much more heav­i­ly on nanopar­ti­cles. CRISPR ma­chin­ery is of­ten too large and clunky to fit in­to those virus­es. And al­though gene ther­a­py com­pa­nies need virus­es to get the ther­a­peu­tic gene to stay in­side a cell for years, CRISPR com­pa­nies just need their ther­a­py to hit once and per­ma­nent­ly al­ter the DNA.
The biggest hur­dle is that most lipid nanopar­ti­cles go di­rect­ly to the liv­er. Com­pa­nies have spent hun­dreds of mil­lions of dol­lars try­ing to de­vel­op ones that are tar­get­ed to oth­er re­gions of the body, such as the brain or mus­cle. Beam Ther­a­peu­tics re­cent­ly spent up to $420 mil­lion to pur­chase an aca­d­e­m­ic spin­out de­vot­ed sole­ly to build­ing tar­get­ed lipid nanopar­ti­cles.
In­tel­lia de­vel­oped lipid nanopar­ti­cles that tar­get the bone mar­row. They pre­dict, based on stud­ies from ear­ly sick­le cell gene ther­a­pies, that they would need to ed­it 20% of cells to of­fer a func­tion­al cure. Af­ter a sin­gle dose in­to mice, they were able to ed­it about 10%.
Un­like oth­er de­liv­ery meth­ods, lipid nanopar­ti­cles can be giv­en re­peat­ed­ly. Af­ter a sec­ond dose, they had edit­ed about 25% of bone mar­row cells. Af­ter the 4th dose, they had edit­ed more than 40% of cells.
In a note to in­vestors, Chardan's Geu­lah Livshits said the da­ta were quite ear­ly but en­cour­ag­ing.
"We could en­vi­sion such strate­gies emerg­ing in com­ing years and, while many un­knowns re­main, see In­tel­lia's ear­ly da­ta as a step in that di­rec­tion," she said.