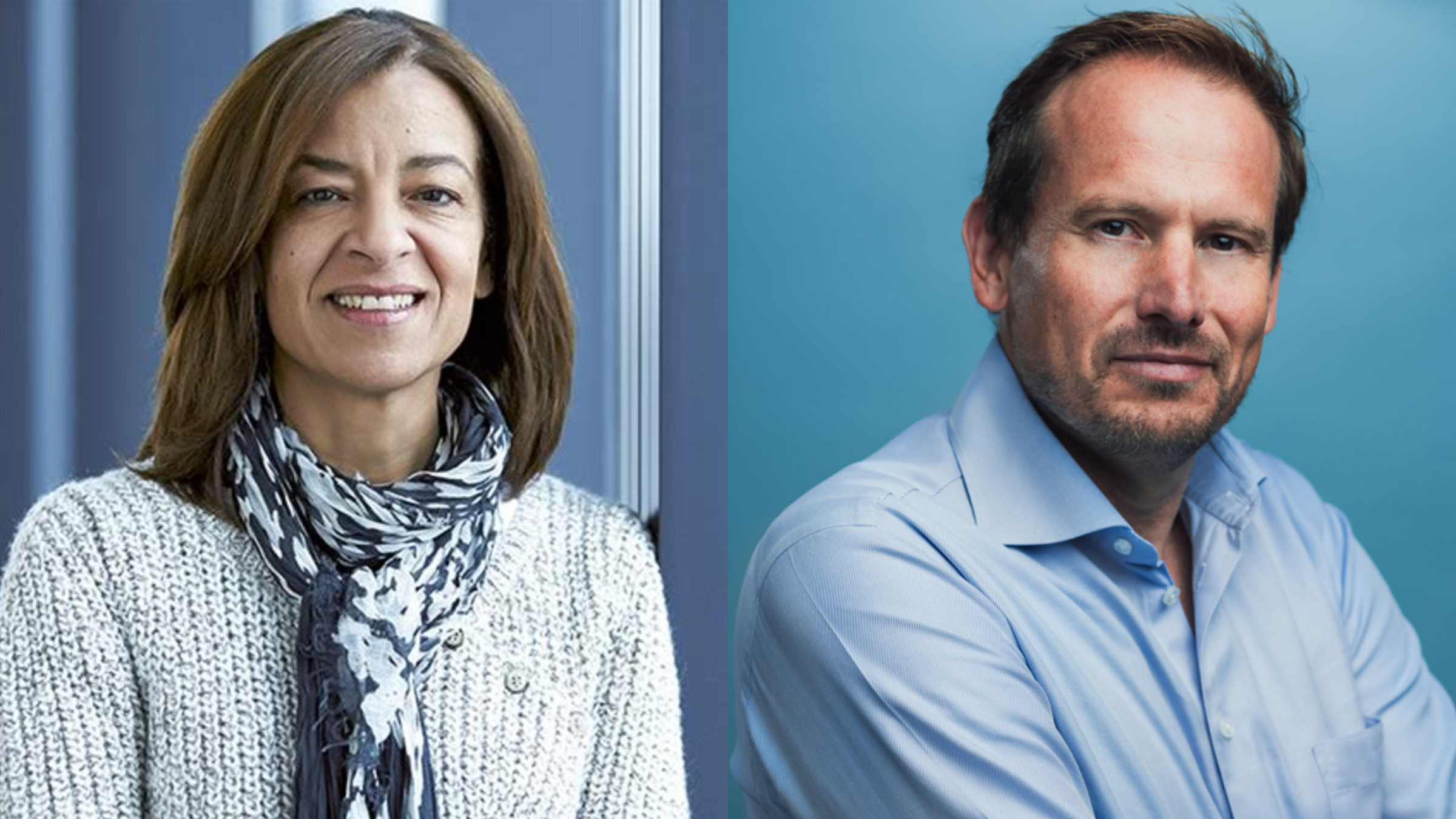 Immunocore CEO Bahija Jallal (L) and Gadeta CEO Marcel Zwaal
In search for a 'u­ni­ver­sal T cell en­gager', Im­muno­core inks deal with Gilead-backed Gade­ta
Im­muno­core, which be­came the first com­pa­ny to win ap­proval for a TCR ther­a­py ear­li­er this year, has penned a deal with gam­ma delta T cell spe­cial­ist Gade­ta to de­vel­op treat­ments for sol­id tu­mors, start­ing with col­orec­tal can­cer.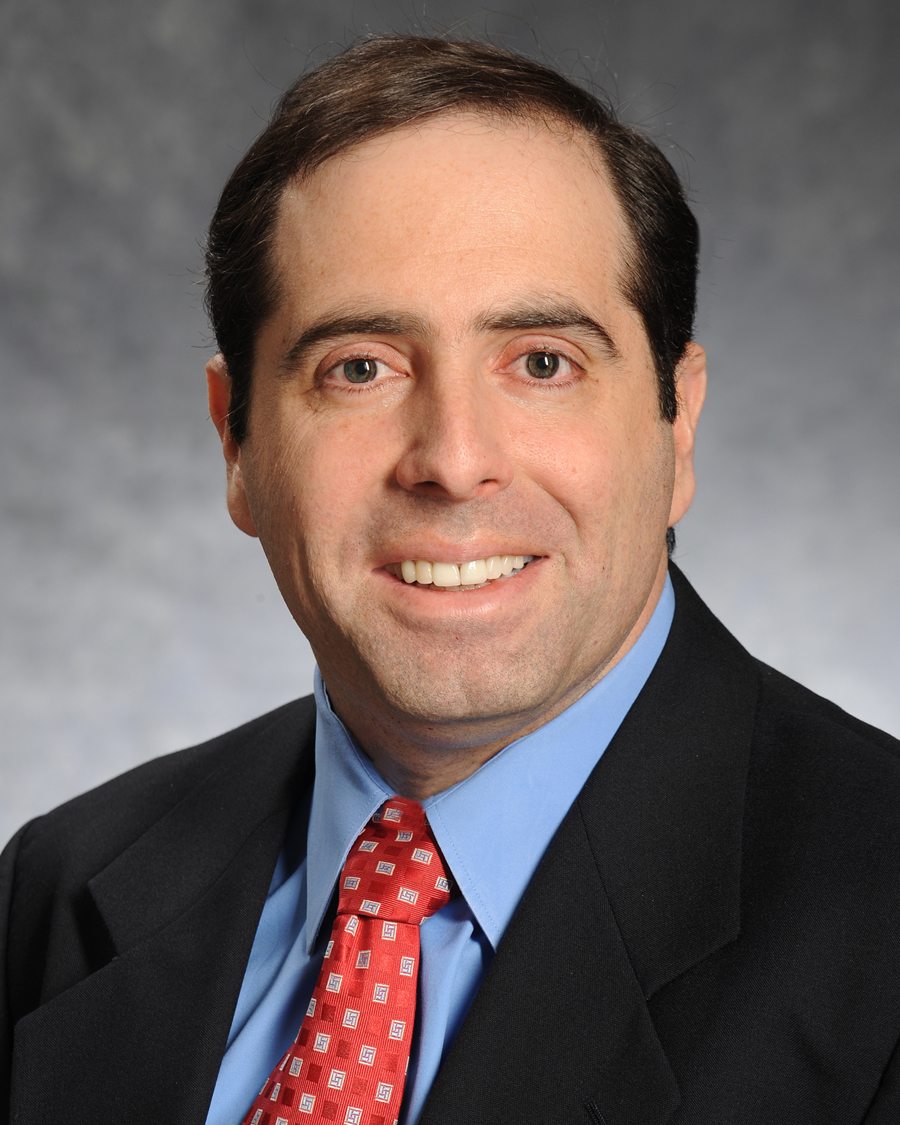 David Berman
Im­muno­core R&D head David Berman told End­points News the deal is part of the com­pa­ny's ef­forts to de­vel­op a "uni­ver­sal T cell en­gager." TCR ther­a­pies made from typ­i­cal T cells, like Im­muno­core's TCR ther­a­py Kimm­trak, are re­strict­ed to pa­tients with cer­tain HLA types, a kind of mark­er that helps the body sep­a­rate friend and foe. Kimm­trak, for in­stance, is in­di­cat­ed on­ly for pa­tients with un­re­sectable or metasta­t­ic uveal melanoma, a rare form of can­cer that hap­pens in the eye, who have the tis­sue type HLA-A*02:01, one of the more com­mon HLA types which by Berman's es­ti­mate in­cludes around 40-50% of the pop­u­la­tion.
But un­like typ­i­cal T cells, gam­ma delta T cells have unique re­cep­tors and can rec­og­nize and kill cells in­de­pen­dent of HLA type. So a T cell ther­a­py made from gam­ma delta T cells wouldn't be re­strict­ed to a cer­tain pa­tient pop­u­la­tion.
Im­muno­core and Gade­ta will work to­geth­er to re­search a gam­ma delta TCR in Gade­ta's port­fo­lio, which rec­og­nizes a spe­cif­ic "alarm sig­nal" on a can­cer cell's sur­face. Berman said that Gade­ta iden­ti­fied the gam­ma delta T cell from a pa­tient, but the two com­pa­nies have to first "de­con­vo­lute ex­act­ly what the tar­get is" for that gam­ma delta T cell. And be­cause of that, Berman hes­i­tat­ed to put an ex­act time­line on the de­vel­op­ment of a ther­a­py out of this col­lab­o­ra­tion.
But based on that work, Im­muno­core has the op­tion to de­vel­op a gam­ma delta ver­sion of a bis­pe­cif­ic T cell en­gager, or BiTE.
While Berman de­clined to dis­close fi­nan­cial de­tails in an in­ter­view with End­points, he said the struc­ture of the deal was like most oth­ers. Gade­ta is el­i­gi­ble for an up­front op­tion and down­stream re­search mile­stone pay­ments. And if Im­muno­core goes for the ex­clu­sive li­cense on a treat­ment de­vel­oped from the col­lab­o­ra­tion, Gade­ta can get de­vel­op­ment and com­mer­cial mile­stone pay­ments as well as roy­al­ties on the ther­a­py.
Gade­ta, based in the Nether­lands, is al­ready de­vel­op­ing a ther­a­py dubbed GDT201 based on that sig­nal, which it will re­tain own­er­ship of in the deal. It is plan­ning a Phase I tri­al for that can­di­date, which it says is slat­ed to start in the sec­ond half of 2023. Gade­ta's method en­gi­neers nor­mal T cells with the re­cep­tor of a gam­ma delta T cell. Its lead can­di­date, GDT002, is al­ready in clin­i­cal tri­als for re­lapsed or re­frac­to­ry mul­ti­ple myelo­ma and ovar­i­an can­cer, ac­cord­ing to Gade­ta's web­site.
Aside from Gade­ta, there are a hand­ful of oth­er biotechs work­ing with gam­ma delta T cells, in­clud­ing IN8bio, Gam­maDelta, and Adicet Bio.
Im­muno­core has pre­vi­ous­ly worked on de­vel­op­ing a uni­ver­sal T cell en­gager as well, through fund­ing from a tu­ber­cu­lo­sis re­search project from the Bill & Melin­da Gates Foun­da­tion. That re­search fo­cused on a non­tra­di­tion­al HLA mol­e­cule known as HLA-E, which is rec­og­nized by nat­ur­al killer cells.