In sur­pris­ing set­back, com­bo of Roche's Tecen­triq and chemo fails to help pa­tients with triple-neg­a­tive breast can­cer
Roche broke ground last year when they se­cured the first FDA ap­proval for a check­point ther­a­py in triple-neg­a­tive breast can­cer, a no­to­ri­ous­ly dif­fi­cult-to-treat in­di­ca­tion that has been passed over by the wave of tar­get­ed ther­a­pies.
Now, though, doc­tors are puz­zling over why a com­bi­na­tion of drugs meant to make that ther­a­py more po­tent in­stead ap­peared to make it less ef­fec­tive.
Roche said Thurs­day that in a Phase III tri­al, com­bin­ing their PD-1/L1 check­point ther­a­py Tecen­triq with the chemother­a­py pa­cli­tax­el, did not sig­nif­i­cant­ly im­prove pro­gres­sion-free sur­vival for pa­tients with lo­cal­ly ad­vanced or metasta­t­ic triple-neg­a­tive breast can­cer over giv­ing those pa­tients chemother­a­py alone. In fact, pa­tients on the Tecen­triq-chemo arm had low­er over­all sur­vival than pa­tients on chemo, al­though the drug­mak­er cau­tioned that the tri­al was not pow­ered for that end­point and the da­ta were im­ma­ture.
The fail­ure is a set­back for triple-neg­a­tive breast can­cer pa­tients who, de­spite new med­i­cines such as Im­munomedics' an­ti­body-drug con­ju­gate Trodelvy, con­tin­ue to face worse odds and few­er treat­ment op­tions than oth­er breast can­cer pa­tients.
It is al­so a set­back for Roche. Trail­ing Mer­ck and Bris­tol My­ers Squibb in the check­point space, and with As­traZeneca as­cen­dant, the Swiss phar­ma had hoped to carve a strong niche in triple-neg­a­tive breast can­cer.
Re­searchers have long com­bined chemother­a­py with new­er drugs such as check­point in­hibitors and tar­get­ed agents, so some were sur­prised that the com­bo would have lit­tle ef­fect. A few doc­tors de­bat­ed it on Twit­ter, with Sherene Loi of the Pe­ter Mac Can­cer Cen­tre in Aus­tralia of­fer­ing that the fail­ure may have been a prod­uct of the chemother­a­py and a steroid pa­tients re­ceived be­fore treat­ment: By low­er­ing white blood cell counts, it could have in­ter­fered with the ef­fects of the im­munother­a­py.
Must the pa­cli­tax­el. High dose Dex premed and the neu­trophil­ia it caus­es can't be good for gen­er­at­ing more of and bet­ter func­tion­ing T cells.

— Dr Sherene Loi (@LoiSh­er) Au­gust 7, 2020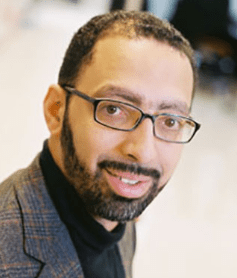 Levi Gar­raway
In a state­ment, Levi Gar­raway, CMO of Roche's big biotech sub Genen­tech, hint­ed at a sim­i­lar hy­poth­e­sis, say­ing that re­searchers need to bet­ter un­der­stand how can­cer, the im­mune sys­tem, and the dif­fer­ent ther­a­pies doc­tors throw at them all in­ter­act.
"To­day's re­sults un­der­score the need to bet­ter un­der­stand the can­cer and im­mune sys­tem in­ter­ac­tions, in­clud­ing the chemother­a­py back­bone and as­so­ci­at­ed reg­i­mens," he said.