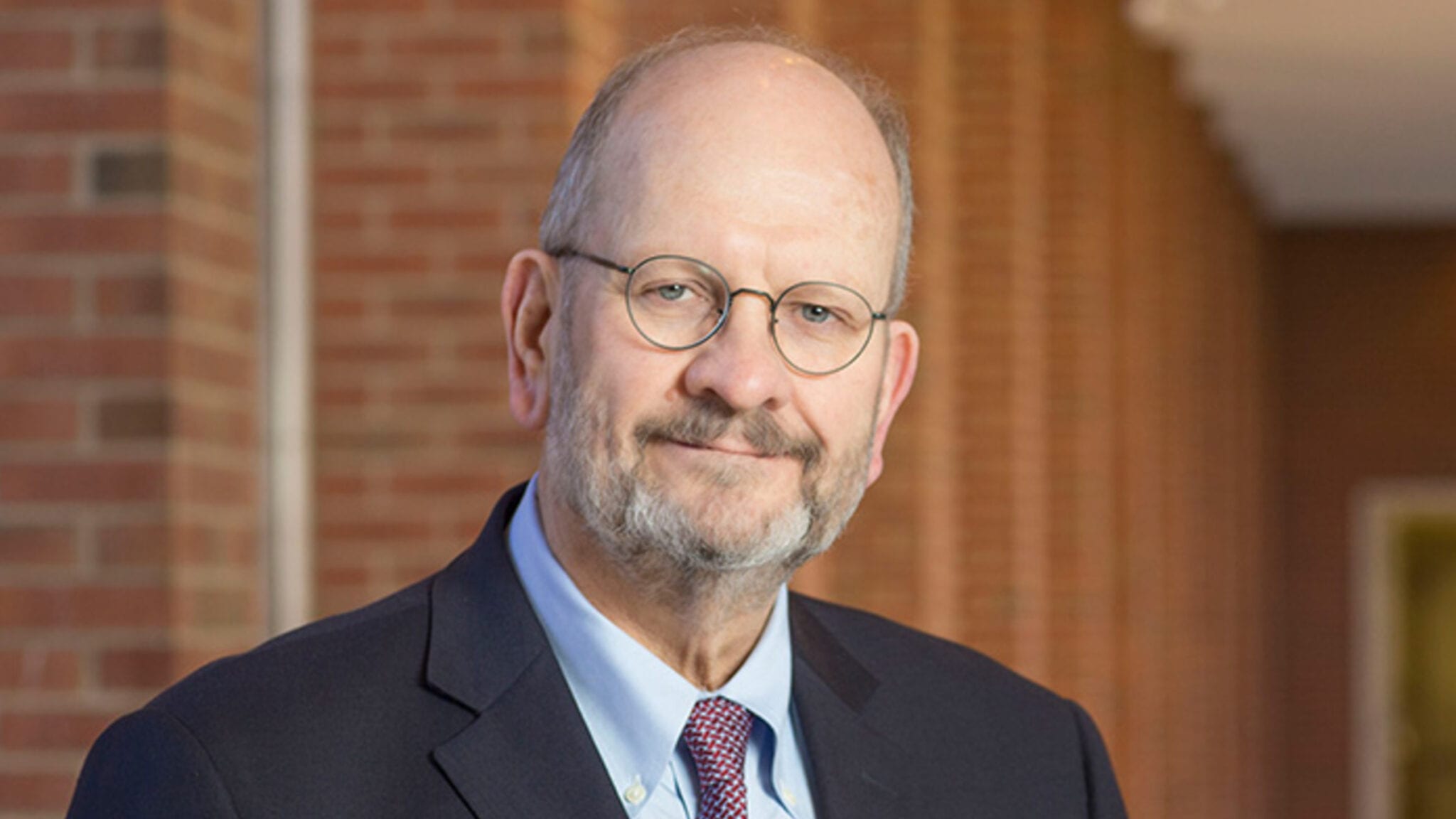 Roy Baynes, Merck Research Laboratories CMO (file photo)
In tight next-gen pneu­mo­coc­cal vac­cine race with Pfiz­er, Mer­ck reads out topline pe­di­atric da­ta
The FDA is set to de­cide on Pfiz­er's 20-va­lent pneu­mo­coc­cal con­ju­gate vac­cine for adults in June — a month be­fore Mer­ck's PDU­FA date for its 15-va­lent can­di­date. But the Ke­nil­worth, NJ-based phar­ma isn't go­ing down with­out a fight.
On Thurs­day, Mer­ck read out topline re­sults from two Phase III pe­di­atric stud­ies, and the com­pa­ny says it's on track to sub­mit a sup­ple­men­tary BLA by the end of the year.
"Pneu­mo­coc­cal dis­ease con­tin­ues to cause se­ri­ous ill­ness and death world­wide in chil­dren un­der the age of 5, de­spite the pos­i­tive im­pact of pneu­mo­coc­cal con­ju­gate vac­ci­na­tion on pe­di­atric case num­bers," Mer­ck Re­search Labs CMO Roy Baynes said in a state­ment.
Mer­ck's can­di­date, V114, cov­ers the 13 serotypes cov­ered by Pfiz­er's megablock­buster Pre­vnar 13, plus an ad­di­tion­al two: 22F and 33F.
In the first pe­di­atric tri­al, dubbed PNEU-PLAN, Mer­ck pit­ted V114 against Pre­vnar 13 in 606 kids be­tween the ages of 7 months and 17 years who hadn't pre­vi­ous­ly re­ceived a pneu­mo­coc­cal vac­cine, or who had re­ceived par­tial or full reg­i­mens of an al­ready ap­proved PCV. Re­searchers re­port­ed that V114's per­for­mance was "gen­er­al­ly com­pa­ra­ble" to Pre­vnar's for the 13 serotypes they share. But for 22F and 33F, V114 boast­ed a high­er im­mune re­sponse.
In PNEU-DI­REC­TION, re­searchers stud­ied the in­ter­change­abil­i­ty of V114 and Pre­vnar 13 in 900 ba­bies be­tween 42 and 90 days old. Im­mune re­spons­es seen in ba­bies who had re­ceived a four-dose se­ries of Pre­vnar 13 were com­pa­ra­ble to those seen in ba­bies who got a mixed reg­i­men of Pre­vnar and V114 against the 13 shared serotypes.
The full re­sults are com­ing at a fu­ture sci­en­tif­ic con­gress, Mer­ck said.
"Re­sults from these stud­ies sup­port the po­ten­tial of V114 to con­fer im­muno­genic­i­ty for PCV13 serotypes in in­fants who have pre­vi­ous­ly re­ceived one or mul­ti­ple dos­es of PCV13, and for the 15 serotypes in V114 in chil­dren in a catch-up set­ting," Baynes said.
It's a tight race as reg­u­la­tors con­sid­er both V114 and a 20-va­lent can­di­date from Pfiz­er (Pre­vnar 20) in adults 18 years and up. The FDA plans on giv­ing Pfiz­er a de­ci­sion in June while Mer­ck's PDU­FA date is Ju­ly 18.
Vax­cyte, for­mer­ly known as SutroVax, is in ear­ly de­vel­op­ment for a 24-strain can­di­date, which hopes to un­seat both Pfiz­er and Mer­ck. The com­pa­ny raised $249 mil­lion in an IPO last June and ex­pects to sub­mit an IND in the sec­ond half of this year.
Pre­vnar 13 raked in $5.8 bil­lion in 2020, and was once the world's best-sell­ing vac­cine, in pre-Covid times.
On Jan. 11 — the same day the FDA ac­cept­ed a BLA for V114 — Mer­ck filed a law­suit chal­leng­ing three of Pfiz­er's patents re­lat­ing to its pneu­mo­coc­cal con­ju­gate com­po­si­tions. The com­pa­ny has asked a judge to rule that V114 "does not and will not in­fringe any valid claim of these three patents."