In wake of Eli Lil­ly set­back, Mer­ck KGaA's lead­ing BTK drug for au­toim­mune dis­ease clears PhI­Ib hur­dle
What kind of fu­ture awaits Bru­ton's ty­ro­sine ki­nase drugs in au­toim­mune con­di­tions?
A fa­mil­iar play­er in hema­tol­ogy, which at­tract­ed the first big round of in­vest­ment for BTK drugs like ibru­ti­nib that can hit back at ab­nor­mal B cells, re­searchers have been ex­plor­ing un­chart­ed av­enues of drug de­vel­op­ment for au­toim­mune dis­eases. And the po­ten­tial leader in the field, Mer­ck KGaA's evo­bru­ti­nib, just cleared a big hur­dle in the clin­ic that just might lay the foun­da­tion for a piv­otal ef­fort around mul­ti­ple scle­ro­sis.
We just don't know for sure ex­act­ly what hap­pened.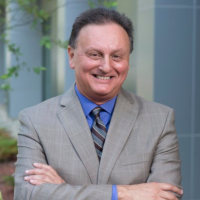 Lu­ciano Ros­set­ti, Mer­ck KGaA
Mer­ck KGaA put out one of the least de­tailed state­ments you'll ever see for a Phase IIb study, say­ing the drug did hit the pri­ma­ry end­point. But even though their top ex­ecs are stay­ing mum about ex­act­ly what they found, they're al­so clear­ly proud about what they have ac­com­plished so far.
"It's our own drug, one of our ma­jor achieve­ments," com­pa­ny R&D chief Lu­ciano Ros­set­ti tells me.
This is a first for the field, he adds, with clear da­ta to prove that a Bru­ton's ty­ro­sine ki­nase in­hibitor can work in treat­ing MS. The drug clear­ly hit on two of three dos­es with sta­tis­ti­cal­ly sig­nif­i­cant da­ta, he says, demon­strat­ed by track­ing le­sions pe­ri­od­i­cal­ly up to week 24 for the pri­ma­ry end­point.
Just how big an achieve­ment it is, though, we don't know. The com­pa­ny is keep­ing the da­ta un­der tight wraps for now, and there's no au­to­mat­ic de­ci­sion in place to move on in­to a big, pricey piv­otal pro­gram.
BTK in­hibitors for au­toim­mune con­di­tions have at­tract­ed some deep in­ter­est among the top play­ers in the field. Sanofi struck an $805 mil­lion deal — with a $40 mil­lion up­front — to line up a pact with Prin­cip­ia on a pre­clin­i­cal pro­gram for PRN2246 last fall. But Eli Lil­ly just wrote off a mid-stage BTK drug for rheuma­toid arthri­tis that it in-li­censed from Han­mi. Cel­gene lost in­ter­est in CC-292 af­ter their BTK drug per­formed poor­ly in Phase IIa. Bris­tol-My­ers is push­ing ahead with BMS-986142, mean­while, while Ab­b­Vie has AB­BV-105 in ear­ly-stage de­vel­op­ment.
In ad­di­tion to the drug arm, Ros­set­ti says, re­searchers al­so tracked a place­bo group as well as a Tec­fidera arm. And in a com­pet­i­tive field like this, there are plen­ty of con­sid­er­a­tions that have to be re­viewed about the mar­ket wor­thi­ness of a drug like this.
"We wish to see the com­plete da­ta in­for­ma­tion," says the R&D chief. And even though the pri­ma­ry end­point was set for 24 weeks, they're al­so gath­er­ing 48 week da­ta as well. In ad­di­tion, the drug is al­so in tri­als for lu­pus and rheuma­toid arthri­tis, with read­outs ex­pect­ed lat­er for the oth­er two in­di­ca­tions.