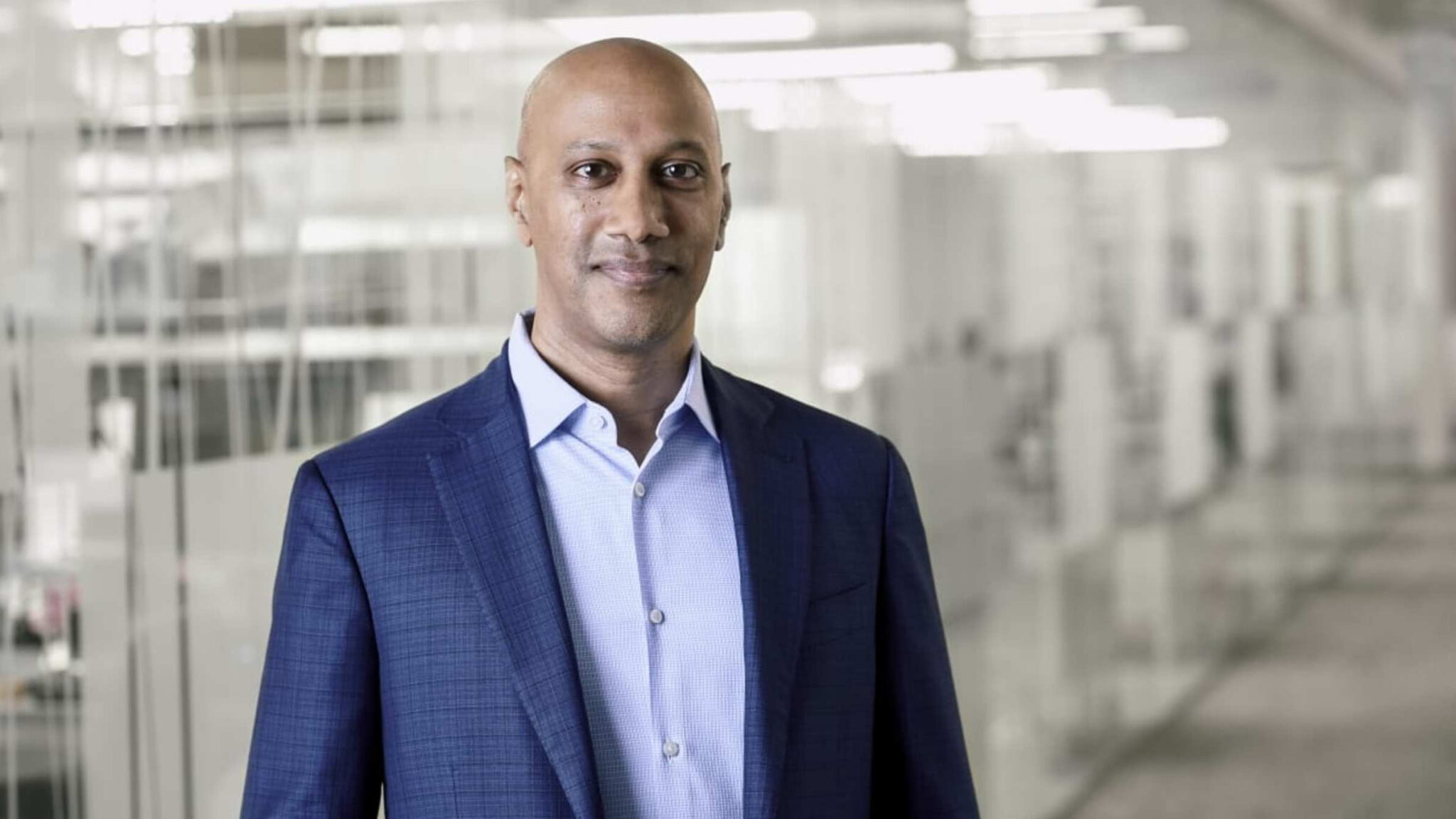 Rajeev Venkayya, Aerium Therapeutics CEO
In year 3 of the pan­dem­ic, a new Covid-19 biotech takes flight with an an­ti­body com­bo and Takeda's ex-vac­cines chief at the helm
Year three of the Covid-19 pan­dem­ic just be­gan, but this far in, Omega Funds thinks it's not too late to launch a biotech to fight SARS-CoV-2 just as an­oth­er sub­vari­ant takes flight and cas­es rise in var­i­ous re­gions.
The pro­lif­ic biotech in­cu­ba­tor poached Take­da's for­mer vac­cines leader Ra­jeev Venkayya and inked re­search agree­ments with Swiss uni­ver­si­ties to cre­ate Aeri­um Ther­a­peu­tics, named af­ter the Latin word for air­borne. With the cov­er now off, Aeri­um can put to work two mon­o­clon­al an­ti­bod­ies that it says have shown neu­tral­iza­tion against Omi­cron and its sub­vari­ants in pre­clin­i­cal test­ing that is yet to be peer re­viewed.
Af­ter a decade at Take­da, Venkayya told End­points News he want­ed a fresh start and "some­thing dif­fer­ent" when he was ap­proached by Omega's Otel­lo Stam­pac­chia last No­vem­ber. Aeri­um's goal to go af­ter not just Covid-19 but oth­er virus­es and po­ten­tial fu­ture pan­demics was al­so ap­peal­ing, es­pe­cial­ly from Venkayya's van­tage point as a board mem­ber of the Coali­tion for Epi­dem­ic Pre­pared­ness In­no­va­tion.
Five months in, he's as­sem­bled a team of al­most 20 peo­ple across Boston and Lau­sanne to quick­ly ramp up for a clin­i­cal tri­al this sum­mer to test the two mon­o­clon­al an­ti­bod­ies as a com­bi­na­tion pro­phy­lax­is treat­ment, the CEO said.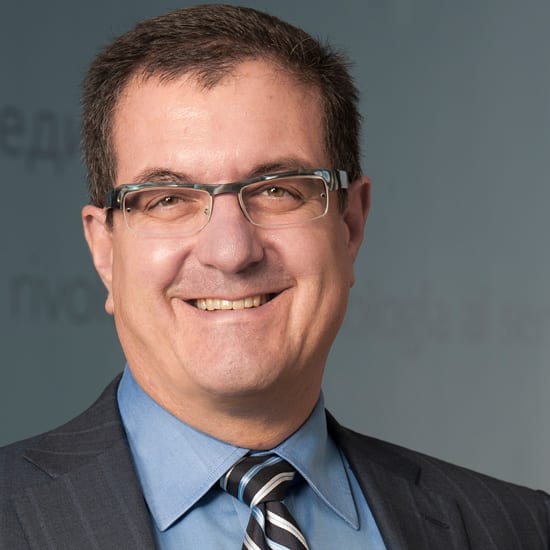 John Maraganore
Help­ing build out that team is board mem­ber John Maraganore, the for­mer found­ing CEO at Al­ny­lam, which axed its own Covid-19 an­tivi­ral last Au­gust, cit­ing "high­ly ef­fec­tive vac­cines and al­ter­na­tive treat­ment op­tions." The RNAi biotech is al­so now su­ing and seek­ing mon­ey from Mod­er­na and Pfiz­er for their sup­posed use of its lipid nanopar­ti­cles in two of the world's biggest Covid-19 vac­cine cash cows.
But Aeri­um is get­ting in­to the mon­o­clon­al race now be­cause it sees the need for Covid-19 treat­ments ex­tend­ing in­to the fu­ture giv­en the num­ber of im­muno­com­pro­mised pa­tients, as well as the wan­ing im­mu­ni­ty of vac­cines, Venkayya said.
"We do think that of­fer­ing those in­di­vid­u­als some­thing that can be giv­en over three to six months and give them the equiv­a­lent of vac­cine pro­tec­tion would be high im­pact," Venkayya said of test­ing the an­ti­body com­bi­na­tion in im­muno­com­pro­mised pa­tients who "haven't de­rived the ben­e­fit of the mirac­u­lous vac­cine ad­vance­ments."
Aeri­um's mon­o­clon­als came out of the labs of Giuseppe Pan­ta­leo at Cen­tre Hos­pi­tal­ier Uni­ver­si­taire Vau­dois and Di­di­er Trono at École Poly­tech­nique Fédérale de Lau­sanne. Omega teamed up with the sci­en­tif­ic founders to seed Aeri­um and has now led a se­ries A in the biotech. Venkayya de­clined to of­fer de­tails on how much is in the bank.
Aeri­um wants to work "as quick­ly as pos­si­ble" with the FDA and Eu­ro­pean reg­u­la­tors on get­ting "through clin­i­cal de­vel­op­ment on a very ex­pe­dit­ed time­frame, hope­ful­ly with­out an ef­fi­ca­cy study," Venkayya said. Eli Lil­ly's emer­gency au­tho­rized an­ti­body did not have phase III da­ta, he not­ed.
To help bankroll the test­ing, EUA fil­ing and in-li­cens­ing of an­tivi­rals for oth­er virus­es, Aeri­um will raise a se­ries B in the next two or three months, Venkayya said. He ex­pects the EUA mile­stone to hap­pen as ear­ly as this year.
The com­pa­ny is in dis­cus­sions with po­ten­tial large man­u­fac­tur­ers about scal­ing up pro­duc­tion, should the ther­a­py get green­lit, as well as Big Phar­mas about po­ten­tial co-de­vel­op­ment paths, he said.
Be­yond Covid-19, the start­up will go af­ter oth­er virus­es with "com­mer­cial po­ten­tial," like in­fluen­za and Res­pi­ra­to­ry syn­cy­tial virus, Venkayya said. Big Phar­mas are in an RSV race, in­clud­ing Pfiz­er, Sanofi, Glax­o­SmithK­line, Mod­er­na and As­traZeneca.
Oth­er "more ne­glect­ed vi­ral dis­eases" could al­so be on the dock­et, Venkayya said, in­clud­ing those on the World Health Or­ga­ni­za­tion's R&D blue­print. That work would be sup­port­ed by glob­al or­ga­ni­za­tions or gov­ern­ments, he said. Pri­or to Take­da, Venkayya was di­rec­tor of vac­cine de­liv­ery at the Bill & Melin­da Gates Foun­da­tion.