In­Car­da grabs a $42M round to back PoC study for their in­haled car­dio drug
San Fran­cis­co-based In­Car­da Ther­a­peu­tics is tak­ing a big step for­ward to­day, un­veil­ing a $42 mil­lion B round af­ter get­ting the com­pa­ny launched on a shoe­string bud­get. The new mon­ey from a promi­nent group of in­vestors puts the com­pa­ny on track to ob­tain proof-of-con­cept da­ta for a new in­haled drug to treat in­ci­dents of parox­ys­mal atri­al fib­ril­la­tion. And they have some am­bi­tious plans to even­tu­al­ly take the tech out of a hos­pi­tal set­ting and in­to the streets.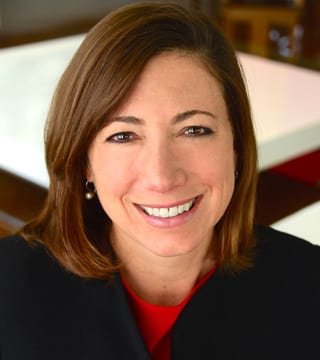 Grace Colón
Their drug is an in­haled ver­sion of an old oral drug called fle­cainide, which has been sold out­side the US to treat PAF. The 15-mem­ber staff at In­Car­da is fo­cused on a rapid re­sponse to acute in­ci­dents, po­ten­tial­ly re­duc­ing the num­ber of car­dio events ex­pe­ri­enced by these pa­tients.
The mon­ey gives In­Car­da enough cash for the Phase II, cov­er­ing about 100 pa­tients with da­ta due at the end of H1 next year. Then they plan to push in­to Phase III with a few hun­dred pa­tients in search of an FDA OK for use in a su­per­vised set­ting.
"That's the first in­di­ca­tion — a hos­pi­tal or ur­gent care set­ting," where pa­tients can be su­per­vised, says CEO Grace Colón. "The big vi­sion is some­thing that pa­tients can use to treat them­selves." Armed with neb­u­liz­ers and a portable com­pres­sor, this is some­thing the com­pa­ny be­lieves can be used by pa­tients to stop an at­tack of PAF in 3 to 5 min­utes.
"The oral drug was nev­er stud­ied for acute con­ver­sion," she adds, with a small physi­cian-led study for acute care, "and it works fair­ly well 40-50% for that. It takes an hour or 2 for that con­ver­sion to be achieved."
Colón cred­its Nek­tar vet John Pat­ton and a few oth­ers for bring­ing the orig­i­nal com­pa­ny to­geth­er and fo­cus­ing it on the IP avail­able. Pat­ton "hired me when the com­pa­ny had no mon­ey," she re­calls rue­ful­ly. But with the help of an­gel mon­ey from the "friends and fam­i­ly" class, they got their first few hun­dred thou­sand in place for a launch, fol­lowed by a $5 mil­lion A round to get things boot­ed up.
This new syn­di­cate brings in some heavy hit­ters.
Sofinno­va Ven­tures and Health­Cap led the round, which al­so in­clud­ed new in­vestor Deer­field Man­age­ment and ex­ist­ing in­vestors Morn­ing­side Ven­ture and As­set Man­age­ment Ven­tures.