In­cyte antes up $200M — promis­es bil­lions more — to launch a bis­pe­cif­ic de­vel­op­ment deal with Merus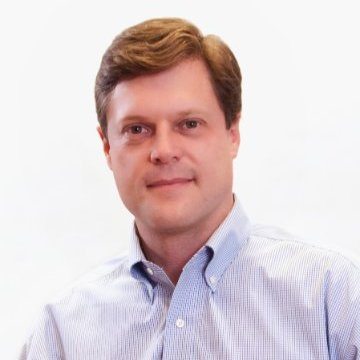 Reid Hu­ber, In­cyte
In­cyte is em­brac­ing Dutch biotech Merus and its bis­pe­cif­ic an­ti­body tech, agree­ing to buy in­to a new dis­cov­ery and de­vel­op­ment col­lab­o­ra­tion that starts with $200 mil­lion in an up­front and eq­ui­ty pay­ment and has the po­ten­tial to earn bil­lions more if it ma­tures in­to a co-com­mer­cial­iza­tion arrange­ment.
Al­ready backed by a trio of Big Phar­ma play­ers — J&J, Pfiz­er and No­var­tis — Merus has gained close at­ten­tion for its own bis­pe­cif­ic plat­form and a lead drug dubbed MCLA-128, which has pro­duced some in­trigu­ing da­ta in a Phase I/II tri­al. Merus has been promis­ing to re­lease in­ter­im Phase II da­ta on 128 by the end of this year. And while the da­ta has yet to ar­rive pub­licly, an ob­vi­ous ques­tion for now is whether In­cyte has al­ready seen more ma­ture da­ta that helped per­suade it to pull the trig­ger on this deal.
Merus is keep­ing rights to its two clin­i­cal-stage ef­forts, along with MCLA-158, which is near the clin­ic.
In­cyte $IN­CY and Merus will start work on the pre­clin­i­cal side, with In­cyte pay­ing $120 mil­lion up­front and adding $80 mil­lion for an eq­ui­ty stake in the Dutch biotech. Tack­ling up to 11 pre­clin­i­cal pro­grams, the two have al­ready de­cid­ed to split com­mer­cial­iza­tion for one on­go­ing ef­fort, with Merus keep­ing US rights. Merus al­so has buy-in rights to oth­er prod­ucts with an eye to split­ting or shar­ing US prof­its.
The mile­stones on each range up to $350 mil­lion, for a to­tal of $2.8 bil­lion. Typ­i­cal­ly, though, these col­lab­o­ra­tions rarely ring the bell for achiev­ing the full set of mile­stones.
In­vestors, though, cheered on the news by dri­ving a big ral­ly, with shares on Nas­daq $MRUS rock­et­ing up 53%. Merus went pub­lic in May, rais­ing about $50 mil­lion.
Still, the part­ner­ship starts strong and is an im­pres­sive achieve­ment for the com­pa­ny.
"By virtue of a unique abil­i­ty to si­mul­ta­ne­ous­ly en­gage mul­ti­ple pro­tein tar­gets, we be­lieve bis­pe­cif­ic an­ti­bod­ies have the po­ten­tial to play an im­por­tant role in the fu­ture of bio­ther­a­peu­tics," said Reid Hu­ber, PhD, In­cyte's Chief Sci­en­tif­ic Of­fi­cer. "This col­lab­o­ra­tion with Merus ex­pands our large mol­e­cule dis­cov­ery ca­pa­bil­i­ties in­to an in­no­va­tion-rich area of re­search, cre­at­ing ad­di­tion­al op­por­tu­ni­ties for us to de­liv­er on our com­mit­ment to im­prov­ing and ex­tend­ing the lives of pa­tients with can­cer and oth­er se­ri­ous dis­eases."