In­cyte dou­bles down on CEO Hervé Hop­penot's pay pack­age — big but not stu­pid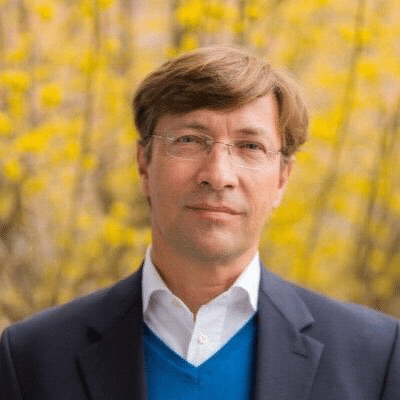 Hervé Hop­penot, In­cyte CEO
On Mon­day, as In­cyte's stock price $IN­CY head­ed south in the wake of the FDA's sur­pris­ing de­ci­sion to boot back baric­i­tinib, the biotech was out­lin­ing how it near­ly dou­bled CEO Hervé Hop­penot's com­pen­sa­tion pack­age in 2016.
In the proxy state­ment, In­cyte not­ed a small bump in base pay, to $937,738. But it was the in­crease in stock and op­tion awards where the CEO ben­e­fit­ed the most. Com­bined, the awards jumped from $3.7 mil­lion in 2015 to $9.5 mil­lion last year. And his to­tal pack­age grew from just un­der $6 mil­lion to $11.8 mil­lion.
Hop­penot's ex­ec­u­tive team didn't do near­ly as well, of course, but they al­so scored bet­ter on the stock and op­tion awards.
All of the past year's CEO com­pen­sa­tion, though, pales in com­par­i­son to the $32.7 mil­lion pack­age used to woo Hop­penot from his pres­ti­gious post as head of No­var­tis on­col­o­gy over to the biotech world at the be­gin­ning of 2014.
So what's he done over the past three years?
Up un­til Fri­day, just about any an­a­lyst who cov­ers In­cyte would have said that he po­si­tioned the com­pa­ny well with Eli Lil­ly on baric­i­tinib — a deal that dates back to 2009 — point­ing to a 2017 launch. The stun­ning FDA re­jec­tion has yet to be ful­ly ex­plained. We know that more safe­ty da­ta will be need­ed, but there's no idea how long that could take.
Just as im­por­tant­ly, though, In­cyte has al­so moved to the front line of IDO de­vel­op­ment. Just weeks ago In­cyte out­lined how it tied the knot with Mer­ck on a slate of six late-stage can­cer stud­ies com­bin­ing its check­point Keytru­da with the biotech's IDO1 drug epaca­do­stat, ze­ro­ing in on front­line use. In­cyte has al­so re­cent­ly piv­ot­ed in­to a part­ner­ship on three stud­ies with Bris­tol-My­ers Squibb's ri­val check­point Op­di­vo.
The com­pa­ny's staff has boomed past the 1,000 mark, with In­cyte pick­ing up Ari­ad's Eu­ro­pean ops. And Hop­penot says that one of his biggest achieve­ment was keep­ing the or­ga­ni­za­tion flat, with groups in­side the com­pa­ny able to chart their own course with­out a vast hi­er­ar­chy to cater to.
"The ques­tion was how to be­come big with­out be­com­ing stu­pid," he told me re­cent­ly at the an­nu­al AACR meet­ing.
Along the way, In­cyte has al­so be­come one of the most fre­quent­ly cit­ed takeover tar­gets in the biotech in­dus­try, fea­tur­ing on many an­a­lyst's lists for at­trac­tive M&A tar­gets.
So in­vestors aren't like­ly to com­plain too loud­ly about his pay pack­age. There are plen­ty of CEOs in this busi­ness who get paid more, for less.