In­cyte keeps rolling on top­i­cal cream for JAK in­hibitor, pass­ing two PhI­II tests in vi­tili­go
As In­cyte pre­pares to po­ten­tial­ly hit the mar­ket with a top­i­cal for­mu­la­tion of its cash cow rux­oli­tinib in atopic der­mati­tis, the Wilm­ing­ton, DE-based com­pa­ny is beef­ing up its da­ta pack­age for an­oth­er in­di­ca­tion: vi­tili­go.
In­cyte re­leased Phase III re­sults from two of its clin­i­cal vi­tili­go pro­grams Mon­day morn­ing, say­ing both stud­ies met their pri­ma­ry end­points of pa­tients achiev­ing at least 75% im­prove­ment from base­line in repig­men­ta­tion of the face. The da­ta will like­ly lead In­cyte to ask for ap­proval in both the US and Eu­rope for those old­er than 12 be­fore the end of the year.
The FDA is cur­rent­ly re­view­ing the rux­oli­tinib cream in an NDA for AD, which re­ceived pri­or­i­ty re­view thanks to a vouch­er used by In­cyte. In­cyte sub­mit­ted the NDA in De­cem­ber, and the PDU­FA date for AD is June 21.
Mon­day's re­sults come from the two tri­als that looked at 300 pa­tients each, re­quir­ing in­di­vid­u­als to meet cer­tain in­clu­sion cri­te­ria for how much of their skin was af­fect­ed by the con­di­tion. They were ran­dom­ized in­to two arms, one us­ing 1.5% rux­oli­tinib cream twice a day and the oth­er uti­liz­ing a con­trol for 24 weeks. Both stud­ies hit sparkling p-val­ues of p<0.0001.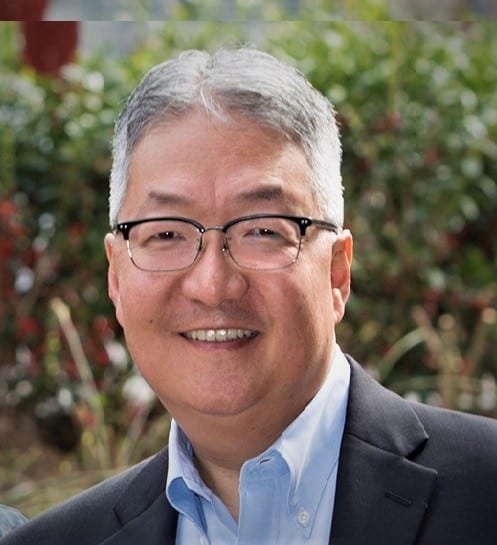 Jim Lee
The 75% num­ber is mea­sured by a scor­ing in­dex sim­i­lar to those used in oth­er skin con­di­tions like eczema and pso­ri­a­sis, in­flam­ma­tion and au­toim­mu­ni­ty chief Jim Lee told End­points News. That fig­ure rep­re­sents the point at which both pa­tients feel a mean­ing­ful ben­e­fit and re­searchers see less "back­ground noise" in re­gards to a place­bo ef­fect, he said.
Sec­ondary end­points in the stud­ies in­clud­ed pa­tients who saw at least 50% and 90% im­prove­ment from base­line, two oth­er bench­marks that had been de­bat­ed in the past, and In­cyte hit sta­tis­ti­cal sig­nif­i­cance in these too.
Rux­oli­tinib, sold as Jakafi in the US and Jakavi by No­var­tis else­where, has long been a mon­ey mak­er for In­cyte. Orig­i­nal­ly ap­proved in 2011 to treat myelofi­bro­sis, the drug is a JAK in­hibitor tar­get­ing JAK1 and JAK2. Since then, it gained the FDA OK in poly­cythemia ve­ra in 2014 and acute graft-ver­sus-host dis­ease in 2019.
But the top­i­cal ver­sion has rep­re­sent­ed a new push for rux­oli­tinib in­to ar­eas that present much dif­fer­ent­ly than its oth­er in­di­ca­tions. Where­as the first three ar­eas all have to do with blood can­cers and trans­plant re­jec­tions, AD and vi­tili­go are skin con­di­tions, the lat­ter of which can re­sult in pa­tients' loss of skin pig­men­ta­tion in many parts of the body.
For In­cyte, it didn't make sense to de­vel­op oral rux­oli­tinib in these in­di­ca­tions, Lee said. The top­i­cal for­mu­la­tion can be ap­plied di­rect­ly to the af­fect­ed ar­eas while lim­it­ing the ex­po­sure that oth­er ad­min­is­tra­tion meth­ods might have had.
Ad­di­tion­al­ly, this cream is on­ly for use in mild to mod­er­ate cas­es of vi­tili­go, where af­fect­ed ar­eas make up about 10% to 20% of a pa­tient's body. In AD, that al­so might trans­late in­to some­thing where pa­tients' on­ly af­fect­ed ar­eas are on their el­bows or be­hind their knees, Lee added. And there's the com­mon JAK de­nom­i­na­tor in­volved in all of the dis­eases, too.
Re­gard­ing the se­vere cas­es, "It's not very prac­ti­cal to lath­er a cream all over your body twice a day for an ex­tend­ed pe­ri­od of time," Lee said. "But we know that 90% of pa­tients or more have lim­it­ed dis­ease, and cream you can ap­ply to those lim­it­ed ar­eas is re­al­ly a very sen­si­ble, prac­ti­cal ap­proach."
In­cyte had long been strug­gling to de­vel­op new drugs, with Jakafi be­ing its on­ly ap­proved prod­uct through the end of 2019. But last year came two new ap­provals — Pe­mazyre for bile duct can­cer, and the Mor­phoSys-part­nered Mon­ju­vi for re­frac­to­ry dif­fuse large B-cell lym­phoma.