In­cyte keeps the AS­CO spot­light fo­cused on its close­ly-watched IDO1 drug epaca­do­stat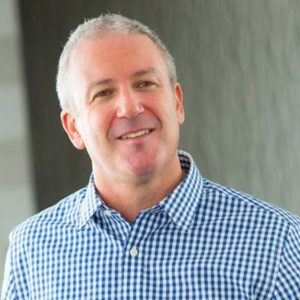 Steven Stein
CHICA­GO — Typ­i­cal­ly, when you up­date your ear­ly-stage da­ta with a cou­ple of new com­plete re­spons­es to re­port, the bio­phar­ma world finds oth­er things to fo­cus on. But if you're In­cyte, with a $27 bil­lion mar­ket cap $IN­CY cen­tered on its lead IDO1 ther­a­py epaca­do­stat, the bio­phar­ma world will make an ex­cep­tion for you.
So it was on Sat­ur­day at AS­CO, when In­cyte ad­just­ed the aba­cus on its non-small cell small com­bo lung can­cer study for epaca­do­stat and Keytru­da, mov­ing 2 of 14 re­spons­es re­port­ed re­cent­ly in its AS­CO ab­stract out of the par­tial side to the com­plete re­spons­es line­up.
That's an­oth­er pos­i­tive note, and "it's sort of a big deal in the set­ting," In­cyte CMO Steven Stein tells me.
In­cyte is en­cour­aged by the im­prove­ment as it tracks dura­bil­i­ty of the ear­ly-stage da­ta. And while in­ves­ti­ga­tors aren't mak­ing any pre­dic­tions of what they're go­ing to see from here, says Stein, "it's un­like­ly to get worse; it can on­ly get bet­ter."
The to­tal re­sponse rate stayed the same in this study: 35%. That's key here as the clos­est com­pa­ra­ble monother­a­py da­ta In­cyte fol­lows is an 18% and 20% re­sponse rate (for squa­mous on­ly lung can­cer) for ei­ther Keytru­da or Op­di­vo, re­spec­tive­ly.
In­cyte's fo­cus, along with the rest of the grow­ing crowd fol­low­ing this com­pa­ny, will trans­fer now to the Phase III stud­ies that In­cyte is ham­mer­ing out with the FDA, Mer­ck and Bris­tol-My­ers Squibb.
Stein says that re­sponse rate they've seen could im­prove as you move up to front-line use for treat­ment naive pa­tients.
"Typ­i­cal­ly you ex­pect high­er re­sponse rates in the first-line set­ting in im­muno-on­col­o­gy," says Stein, who fol­lowed In­cyte CEO Hervé Hop­penot out of No­var­tis On­col­o­gy to the biotech. "This has been borne out across the board as you go from first- to third-line."
Stein is re­luc­tant to get in­to too much de­tail on how the late-stage stud­ies will play out. That has to be worked out with reg­u­la­tors. But he notes that in lung can­cer, where Mer­ck re­cent­ly won ap­proval for a land­mark Keytru­da/chemo com­bo for first-line use, you have three key pop­u­la­tions: High PD-L1 ex­pressers, low PD-L1 ex­pressers and sig­nif­i­cant­ly now all com­ers.
"We ex­pect mech­a­nis­ti­cal­ly to en­hance the check­points," adds Stein. "Where they have largest ef­fect we would ex­pect to have our largest ef­fect and en­hance those."
In­cyte has its own PD-1 drug, part­nered with the Chi­nese biotech Jiang­su Hen­grui Med­i­cine with a $25 mil­lion up­front and $770 mil­lion in mile­stones. But Stein says that in­ves­ti­ga­tors re­cent­ly not­ed ev­i­dence of he­man­gioma — non­cancer­ous red spots that ap­pear on the skin. It's large­ly a "cos­met­ic" is­sue, he notes. But when there are "north of 30 pub­licly an­nounced" check­point drugs which are all sim­i­lar, it rais­es a ques­tion whether it might dif­fer­en­ti­ate the drug in a neg­a­tive way.
In­cyte is ag­nos­tic about its al­liances with the check­point lead­ers. It will fol­low the da­ta wher­ev­er they lead.
"We feel it's im­por­tant to own one," says Stein. "We think it will re­main a back­bone of dou­blet and maybe triplet treat­ment."