UP­DAT­ED: In­cyte nabs ap­proval of top­i­cal rux­oli­tinib in atopic der­mati­tis, but gets slapped with JAK warn­ing
In­cyte has made a pret­ty pen­ny with its JAK in­hibitor rux­oli­tinib over the years, but on Tues­day the drug crossed a new thresh­old.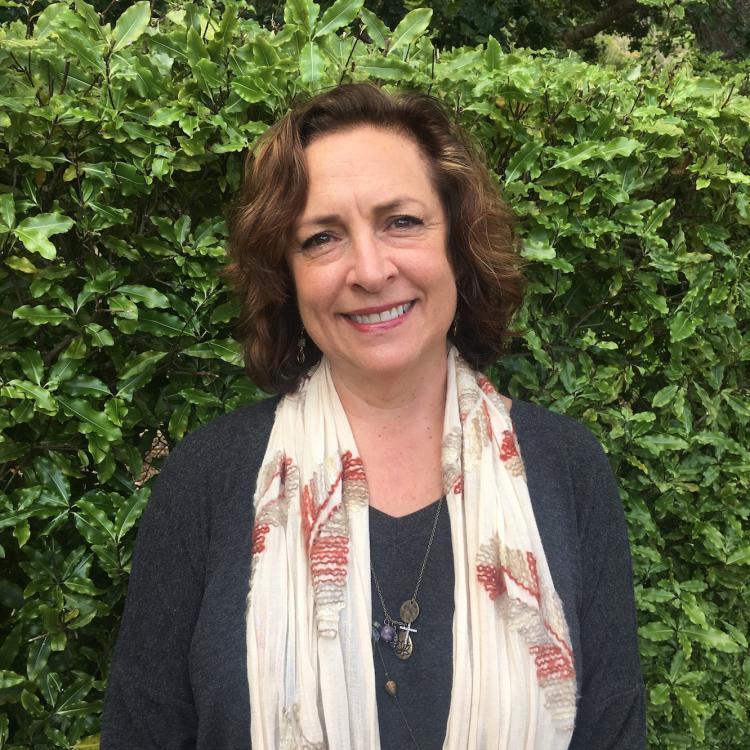 Julie Block
The FDA ap­proved a top­i­cal for­mu­la­tion of the drug for mild-to-mod­er­ate atopic der­mati­tis, In­cyte an­nounced Tues­day af­ter­noon, giv­ing the Wilm­ing­ton, DE-based com­pa­ny a new ar­row in its rux­oli­tinib quiver. The drug, which will be mar­ket­ed as Opzelu­ra, is the first top­i­cal JAK in­hibitor ap­proved in the US and is in­di­cat­ed for AD pa­tients aged 12 and up who strug­gle to con­trol their dis­ease on oth­er pre­scrip­tion creams.
"It can be hard for peo­ple to ful­ly ap­pre­ci­ate how dif­fi­cult AD can be and the tremen­dous im­pact it has on pa­tients," said Julie Block, CEO of the Na­tion­al Eczema As­so­ci­a­tion, in a state­ment. "The chron­ic itch is dif­fi­cult to cope with and re­lat­ed sleep is­sues can be ex­haust­ing."
An In­cyte spokesper­son told End­points News lat­er Wednes­day morn­ing that the whole­sale ac­qui­si­tion cost for Opzelu­ra will be set at $1,950 per 60 gram tube.
Tues­day's ap­proval al­so came with the black box warn­ing seen across the JAK class of drugs, high­light­ing risks of se­ri­ous in­fec­tions, heart at­tack, stroke or car­diac death.
Rux­oli­tinib has mor­phed in­to a block­buster for In­cyte since it gar­nered its first ap­proval as an oral treat­ment for myelofi­bro­sis back in 2011. The drug con­tin­ued to rack up FDA en­dorse­ments ever since, get­ting nods for poly­cythemia ve­ra in 2014 and acute graft-ver­sus-host dis­ease in 2019.
In these in­di­ca­tions, the drug is mar­ket­ed as Jakafi in the US and as Jakavi by No­var­tis else­where. Jakafi net­ted $995 mil­lion in rev­enue through the first half of 2021, main­tain­ing some growth but al­so tak­ing sales hits due to the Covid-19 pan­dem­ic, In­cyte said.
But In­cyte has been push­ing to move rux­oli­tinib in­to a top­i­cal for­mu­la­tion for a while as well. By treat­ing mild and mod­er­ate AD with a cream, pa­tients can more eas­i­ly treat their af­fect­ed ar­eas than with an oral drug. The top­i­cal for­mu­la­tion is al­so in de­vel­op­ment for vi­tili­go, an­oth­er skin con­di­tion that can re­sult in the loss of pig­men­ta­tion.
The ap­proval will al­so give Re­gen­eron and Sanofi's Dupix­ent some com­pe­ti­tion in the eczema field. In­cyte is hop­ing it can ad­vance Opzelu­ra on ease of use, giv­en that Dupix­ent is ad­min­is­tered by in­jec­tion. The com­pa­ny will have a tough task ahead, how­ev­er, as Dupix­ent pulled in near­ly $1.5 bil­lion in sales in 2021's sec­ond quar­ter alone.
At the very least, In­cyte has hoped top­i­cal rux­oli­tinib can prove a more ap­peal­ing al­ter­na­tive to cor­ti­cos­teroids, the stan­dard of care in mild-to-mod­er­ate AD. Tues­day's ap­proval came on the ba­sis of two Phase III stud­ies that com­pared the cream to a place­bo, with pa­tients see­ing at least a two-point im­prove­ment on an in­ves­ti­ga­tor as­sess­ment and a re­duc­tion in itch from base­line af­ter eight weeks.
Peak sales es­ti­mates for the top­i­cal drug have ranged from $300 mil­lion to $1.1 bil­lion by 2025.
This sto­ry has been up­dat­ed with pric­ing in­for­ma­tion for Opzelu­ra.