In­cyte pulls away 'dam­aged good­s' baric­i­tinib to fo­cus on in­ter­nal pipeline
Jakafi-mak­er In­cyte has ef­fec­tive­ly made Olu­mi­ant (baric­i­tinib) — the tar­nished JAK in­hibitor dogged by safe­ty con­cerns that bare­ly crossed the FDA fin­ish line with a small­er dose — Eli Lil­ly's prob­lem.
Last June, the FDA ap­proved on­ly the small 2 mg dose of the drug — which In­cyte part­nered with Lil­ly on — with a black box warn­ing high­light­ing the ther­a­py's side ef­fects, in­clud­ing a star­tling throm­boem­bolism sig­nal, quash­ing Lil­ly's block­buster dreams. The agency had ini­tial­ly re­ject­ed the drug, de­mand­ing a new study, but un­der the lead­er­ship of now for­mer FDA com­mis­sion­er Scott Got­tlieb, the FDA had an un­ex­plained change of heart, and al­lowed the mar­ket­ing ap­pli­ca­tion to pro­ceed.
In the first quar­ter of 2019, In­cyte $IN­CY earned baric­i­tinib roy­al­ty pay­ments of rough­ly $16 mil­lion. The com­pa­ny, as part of its quar­ter­ly re­sults on Tues­day, said it had elect­ed to no longer co-fund the de­vel­op­ment of baric­i­tinib, but will con­tin­ue to re­ceive roy­al­ties on glob­al net sales of the drug, in ac­cor­dance with its deal with Lil­ly $LLY.
Da­ta from two late-stage stud­ies eval­u­at­ing baric­i­tinib in pa­tients with mod­er­ate-to-se­vere atopic der­mati­tis is ex­pect­ed to be pre­sent­ed by Lil­ly lat­er this year, in ad­di­tion to re­sults from oth­er on­go­ing Phase III tri­als in the same in­di­ca­tion. Lil­ly, which is com­bat­ing its own pipeline is­sues, has shelved plans to test the treat­ment for pso­ri­at­ic arthri­tis
The de­ci­sion to pull out of baric­i­tinib is not based on the drug's fu­ture, but rather on the cu­mu­la­tive in­vest­ment In­cyte has made so far, In­cyte chief Hervé Hop­penot told an­a­lysts in a post-earn­ings con­fer­ence call. "There is a point we reached where we be­lieve we have a bet­ter re­turn-on-in­vest­ment…by re­al­lo­cat­ing our re­sources to oth­er pro­grams."
Hervé Hop­penot
The move is set to save In­cyte be­tween $40 mil­lion and $60 mil­lion this year, which it can pour in­to oth­er pro­grams such as its ex­per­i­men­tal rux­oli­tinib cream, which is be­ing eval­u­at­ed for use in atopic der­mati­tis and vi­tili­go, com­pa­ny ex­ec­u­tives un­der­scored.
On Tues­day, In­cyte al­so is­sued a spate of pipeline up­dates, in­clud­ing that rux­oli­tinib cream had cleared a mid-stage vi­tili­go study, for which de­tailed da­ta will be dis­closed in the sec­ond quar­ter. Mean­while, an FDA de­ci­sion to ex­pand the use of Jakafi for treat­ment of steroid-re­frac­to­ry acute GvHD is ex­pect­ed by May 24. Sales of its flag­ship drug, Jakafi, con­tin­ue to grow steadi­ly.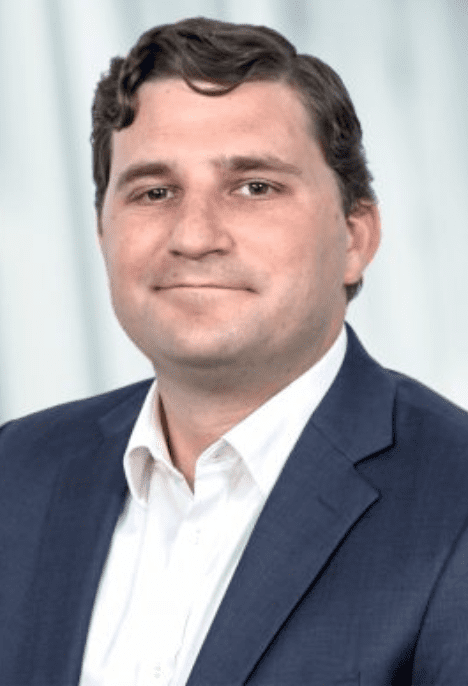 Marc Frahm
"In­cyte post­ed a rea­son­able quar­ter…We are en­cour­aged that In­cyte has de­cid­ed to dis­con­tin­ue co-fund­ing of baric­i­tinib as we viewed that prod­uct as "dam­aged goods" based up­on its DVT/TE risk. We think in 2019 in­vestors will seek con­fi­dence that In­cyte's broad on­col­o­gy and in­flam­ma­tion pipeline con­tains growth as­set(s). With mul­ti­ple pipeline op­por­tu­ni­ties (itac­i­tinib, pemi­ga­tinib, top­i­cal rux­oli­tinib, etc.) be­gin­ning to emerge we re­main at Out­per­form," Cowen's Marc Frahm wrote in a note.
Shares of the Wilm­ing­ton, Delaware-based drug­mak­er were up near­ly 5% at $78.01 in ear­ly Tues­day trad­ing.