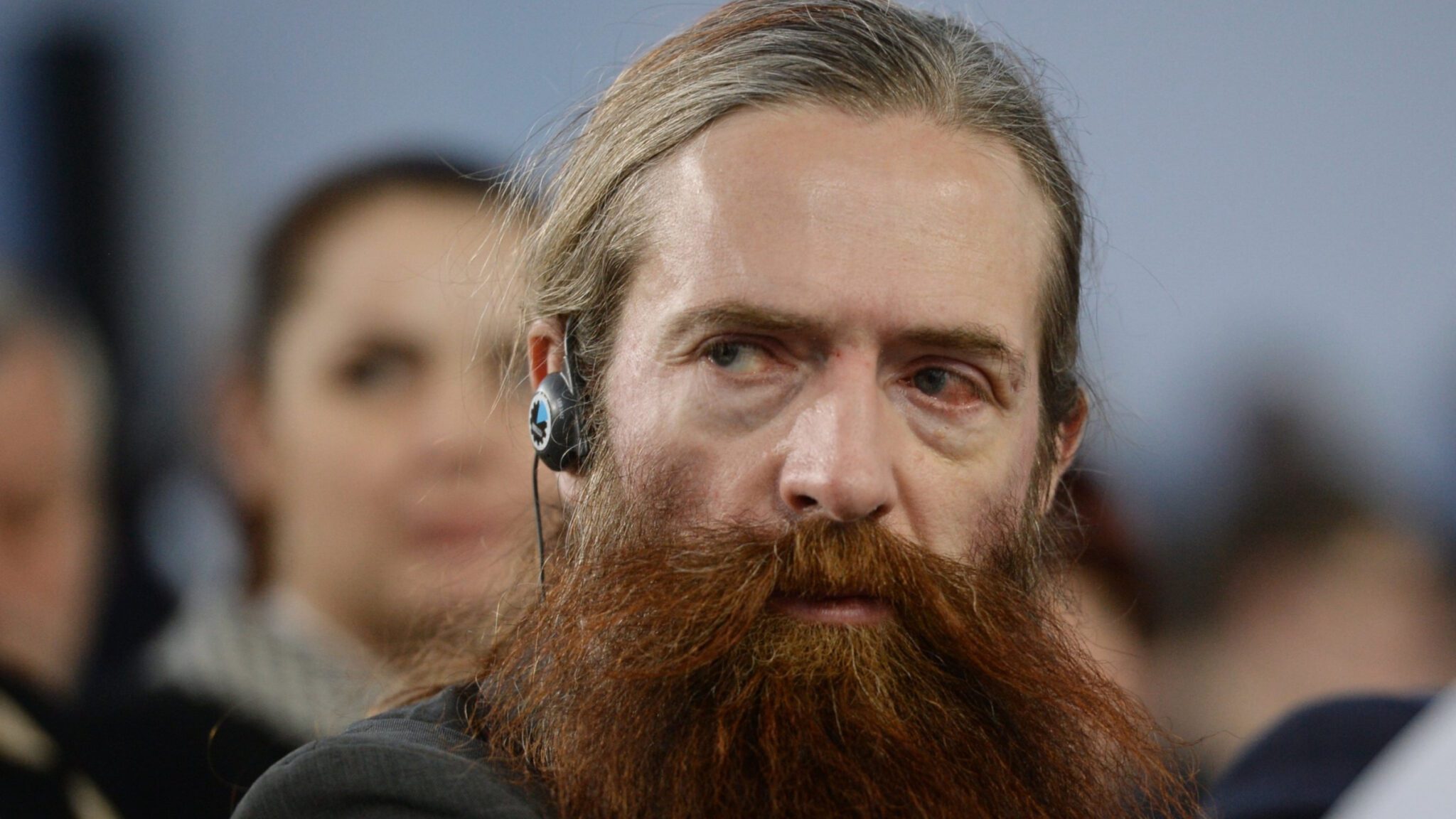 Aubrey de Grey (AP Images)
In­de­pen­dent in­ves­ti­ga­tion con­firms sex­u­al ha­rass­ment al­le­ga­tions against Aubrey de Grey
A month af­ter two for­mer col­leagues came for­ward with sex­u­al ha­rass­ment al­le­ga­tions against promi­nent an­ti-ag­ing re­searcher Aubrey de Grey — tak­ing place while one was a mi­nor — an in­de­pen­dent in­ves­ti­ga­tion has cor­rob­o­rat­ed their com­plaints.
Ce­line Halioua and Lau­ra Dem­ing took to Twit­ter and their per­son­al web­sites last month to ac­cuse de Grey of en­gag­ing in preda­to­ry be­hav­ior while they were both stu­dents. Though Halioua and Dem­ing were not named in the in­ves­ti­ga­tion, con­duct­ed by the law firm Van Dermy­den Makus, Halioua con­firmed to End­points News that she is one of the two com­plainants ref­er­enced in the 18-page re­port.
Dem­ing has not yet re­spond­ed to a re­quest for com­ment made by End­points, but con­firmed to STAT that she is the oth­er com­plainant in the re­port.
De Grey, who was placed on ad­min­is­tra­tive leave from his role as CSO of the SENS Re­search Foun­da­tion in June, has since been fired over con­cerns he was at­tempt­ing to in­flu­ence the in­ves­ti­ga­tion. The firm is "con­tin­u­ing to look in­to al­le­ga­tions brought for­ward by oth­er women, though it would be pre­ma­ture to spec­u­late on the out­comes of that ef­fort," ac­cord­ing to SENS.
"The be­hav­ior de­tailed with­in this re­port is sim­ply un­ac­cept­able," SENS said in a state­ment. "On be­half of the SENS Re­search Foun­da­tion, we, the Foun­da­tion's Di­rec­tors, ex­tend our heart­felt apolo­gies to the in­di­vid­u­als sub­ject­ed to this be­hav­ior, as well as our grat­i­tude for their brav­ery in com­ing for­ward."
De Grey be­came an in­for­mal men­tor to Dem­ing when she was just 12 years old, short­ly af­ter she moved to the Unit­ed States, ac­cord­ing to the re­port. As an as­pir­ing sci­en­tist, she emailed sev­er­al promi­nent fig­ures seek­ing ad­vice for how to break in­to the field, and de Grey was among the re­cip­i­ents. They re­con­nect­ed lat­er when he in­ter­viewed her for a fel­low­ship pro­gram, she told End­points last month.
When she was 17 years old, Dem­ing says she re­ceived an email from de Grey's work ac­count, in which he was "ob­vi­ous­ly propo­si­tion­ing [her]."
The email, pro­vid­ed in the in­ves­ti­ga­tion, read:
You prob­a­bly know (it's pub­lic) that I have a fair­ly ad­ven­tur­ous love life, and I'm not coy in talk­ing about it, but I've al­ways tak­en care to avoid let­ting con­ver­sa­tions stray in that di­rec­tion with some­one so young as you, and I con­fess that that has al­ways felt quite jar­ring giv­en that I could treat you as an equal on every oth­er lev­el. Maybe those days are over…
In a so­cial me­dia post last month, de Grey con­firmed send­ing the lewd email to Dem­ing while she was 17, which he "un­re­served­ly re­gret(s)." How­ev­er, he has since de­nied hav­ing an im­prop­er mo­tive.
Just days af­ter she turned 18, de Grey sent an­oth­er email to Dem­ing, writ­ing that he "re­sist­ed the temp­ta­tion to in­clude 'hot­ter than hell'" in a ref­er­ence let­ter to at­tend a fo­rum. Dem­ing told in­ves­ti­ga­tors she felt trapped, and as though he was "groom­ing" her.
As an in­tern, Halioua told End­points that there was "a sex­u­al un­der­cur­rent in every­thing that SENS did." She said de Grey made sex­u­al com­ments to her at a din­ner with SENS ex­ec­u­tives and donors while she was a SENS-fund­ed stu­dent at Ox­ford Uni­ver­si­ty. De Grey "fun­neled me al­co­hol and hit on me the en­tire night," and told her she had a "re­spon­si­bil­i­ty to have sex with the SENS donors in at­ten­dance so they would give mon­ey to him," she said.
Wit­ness­es con­firmed that Halioua was seat­ed next to de Grey at the din­ner, but none heard him make the al­leged com­ments. How­ev­er, de Grey ad­mit­ted to in­ves­ti­ga­tors that he made sim­i­lar com­ments to a dif­fer­ent woman years ear­li­er, as­sert­ing that those in the in­dus­try must use "what­ev­er means nec­es­sary to fight the war on ag­ing."
"It is at the same lev­el of women in World War II sleep­ing with Nazis to get in­for­ma­tion," de Grey told in­ves­ti­ga­tors. "It is a war against ag­ing here. You have to per­suade peo­ple to give mon­ey. That is hon­est­ly who I am. I am the gen­er­al."
Af­ter the re­port was re­leased on Fri­day, de Grey post­ed on Face­book:
Now would seem to be the time to let you all pe­ruse the re­port in de­tail and ob­serve, and form your own opin­ions of the va­lid­i­ty of, the meth­ods that the in­ves­ti­ga­tor has con­sid­ered ap­pro­pri­ate to reach her con­clu­sions on the "pre­pon­der­ance of the ev­i­dence". My own fo­cus is the ac­tu­al ev­i­dence in­clud­ed in the re­port, which is mod­er­ate­ly com­pre­hen­sive but to which I will add a few items in due course – I'm still con­strained by the fact that (as the re­port notes) a sec­ond re­port is still forth­com­ing.
He al­so apol­o­gized to Dem­ing, stat­ing that "I con­sid­er that that email would have been a mis­take even if she had been five years old­er, be­cause we were in a men­tor-mentee re­la­tion­ship."