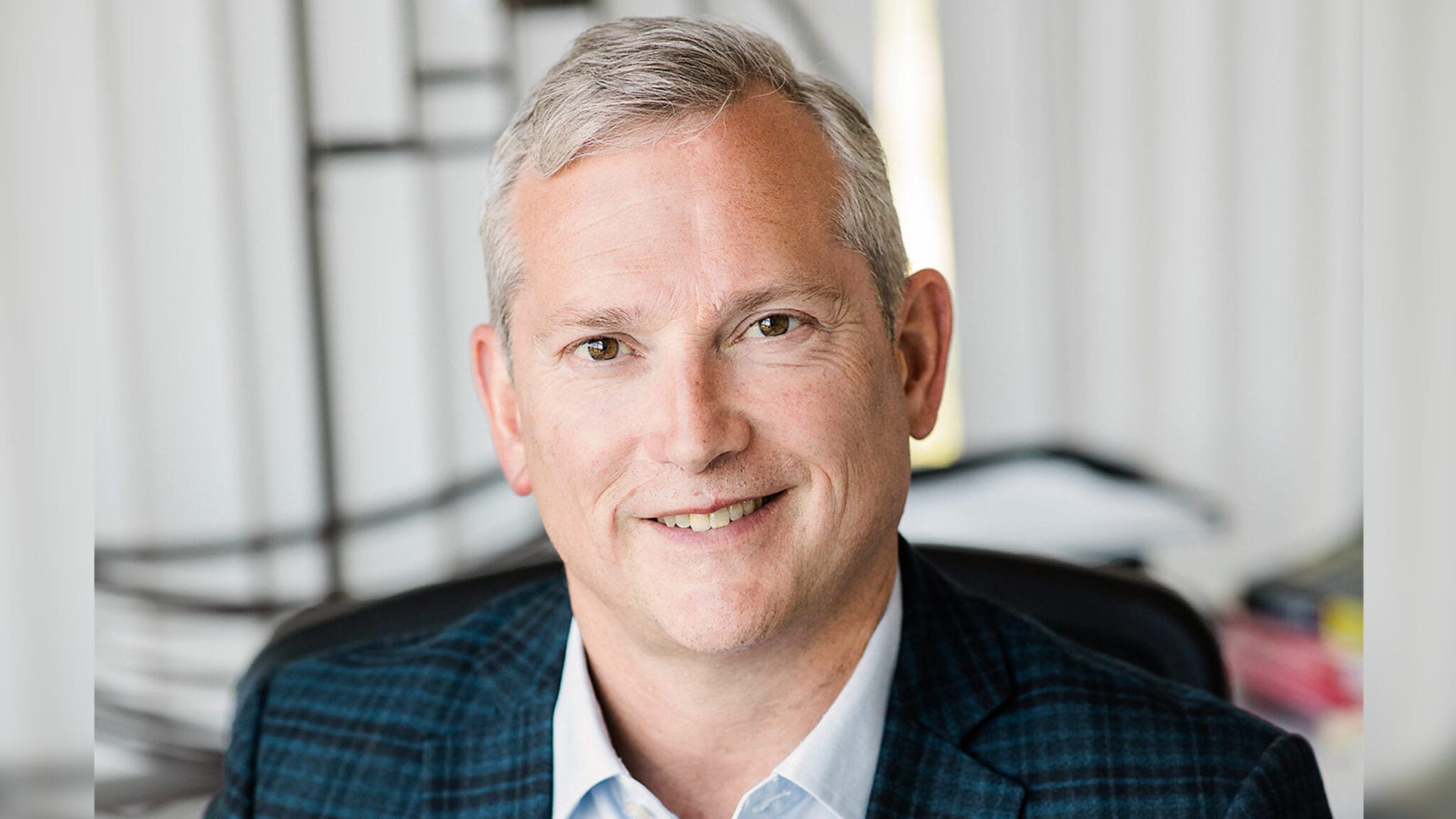 'In­dus­tri­al­iz­ing the pro­duc­tion of cell­s': An­oth­er iP­SC play­er joins the quest for off-the-shelf cell ther­a­pies
Sci­en­tists have been af­ter the "Holy Grail" of cell ther­a­py — an off-the-shelf prod­uct — for years. Notch Ther­a­peu­tics is now join­ing the quest with a tech plat­form it says can in­dus­tri­al­ize the pro­duc­tion of cells. And on Wednes­day, it un­veiled a $85 mil­lion Se­ries A to get go­ing.
Notch was found­ed in 2018 by Juan Car­los Zúñi­ga-Pflück­er and Pe­ter Zand­stra, but "re­al­ly kicked off" in late 2019 when it signed a deal with Al­lo­gene to re­search al­lo­gene­ic cell ther­a­py can­di­dates, CEO David Main said. The nascent biotech got $10 mil­lion up­front, and stands to earn up to an­oth­er $294.2 mil­lion in mile­stones.
Main, who came on board in 2020, plans on us­ing Notch's Se­ries A funds to grow two things: the staff and the pipeline. Over the next two years, Main ex­pects the 35-per­son com­pa­ny to ex­pand to about 100 em­ploy­ees, and file its first IND.
What sets Notch apart from oth­ers work­ing on al­lo­gene­ic cell ther­a­pies is what it calls its "En­gi­neered Thymic Niche" plat­form, Main said. Rather than take blood and ex­tract the im­mune cells you want to give to a pa­tient, Notch cre­ates the im­mune cells from pluripo­tent stem cells. Pluripo­tent es­sen­tial­ly means the cell can be dif­fer­en­ti­at­ed in­to any cell you want, Main said.
To do so, they've cre­at­ed an ar­ti­fi­cial thy­mus, which is a small or­gan near the ster­num where T cells ma­ture. A cell go­ing through the thy­mus is ex­posed to a num­ber of sig­nals that turn it in­to an im­mune cell, Main ex­plained.
The idea of us­ing in­duced pluripo­tent stem cells, or iP­SCs, to grow cells in a lab in­stead of ex­tract­ing them from donors isn't new. John­son & John­son inked an up to $3.1 bil­lion deal with Fate Ther­a­peu­tics back in April to work on iP­SC-de­rived CAR-T and CAR-NK can­di­dates. And Ver­sant Ven­tures' Cen­tu­ry Ther­a­peu­tics nabbed a meaty $250 mil­lion round in 2019 to ad­vance iP­SC prod­ucts for can­cer.
"Peo­ple have known in sci­ence for many, many decades, how to dif­fer­en­ti­ate stem cells and T cells, but they haven't been able to do it out­side of the test tube in a re­search li­brary. Or if they tried to com­mer­cial­ize it that way they're hav­ing to have thou­sands of petri dish­es to make enough cells for ther­a­py," Main said.
With the so-called En­gi­neered Thymic Niche plat­form, Notch says it can dif­fer­en­ti­ate stem cells in a "high­ly con­trolled fash­ion," us­ing large scale batch re­ac­tors like the ones used to grow up an­ti­bod­ies or oth­er pro­teins.
"We can be mak­ing, you know, bil­lions of cells at a time," Main said. "So re­al­ly in­dus­tri­al­iz­ing the pro­duc­tion of cells," he added lat­er.
Notch — named af­ter the sig­nal that must be trig­gered to dif­fer­en­ti­ate a stem cell in­to a T cell — is on the verge of hit­ting the first pre­clin­i­cal mile­stone in the Al­lo­gene deal, ac­cord­ing to Main, though he de­clined to pro­vide more de­tail on that pro­gram.
It's al­so work­ing on es­tab­lish­ing it­self in Seat­tle, in ad­di­tion to its cur­rent Toron­to and Van­cou­ver bases. The pur­pose? To build a de­vel­op­ment team around new­ly hired se­nior vice pres­i­dent of pre­clin­i­cal trans­la­tion­al sci­ences Chris Bond, who Notch poached from Kite.
Al­lo­gene chipped in­to the Se­ries A, in ad­di­tion to Lu­mi­ra Ven­tures, and CCRM En­ter­pris­es Hold­ings, EcoR1 Cap­i­tal, Cas­din Cap­i­tal, Sam­sara Cap­i­tal, Am­pli­tude Ven­tures and an undis­closed in­vest­ment firm. An­oth­er undis­closed fund led the round.
Main called al­lo­gene­ic cell ther­a­pies the "Holy Grail" of the field. By the time a pa­tient and their doc­tor de­cide a cell ther­a­py is the best ap­proach, it of­ten takes weeks, or some­times months, to get the cells, pu­ri­fy them, grow them up, stim­u­late them and get them back to the pa­tients, Main said. Dur­ing that time, a pa­tient's dis­ease can progress. Not to men­tion that it's cost­ly and la­bor in­ten­sive.
"What we think we're go­ing to be at is, we'll be able to make the cells, have them cry­op­re­served sit­ting in a cen­tral dis­pen­sary some­where, and as soon as they're or­dered, with­in hours they can be de­liv­ered and ad­min­is­tered to the pa­tient," Main said.
He added lat­er, "We think we bring that fi­nal piece … to re­al­ly un­lock the po­ten­tial of cell ther­a­py to be­ing broad­ly ap­plic­a­ble and be­ing more drug-like."