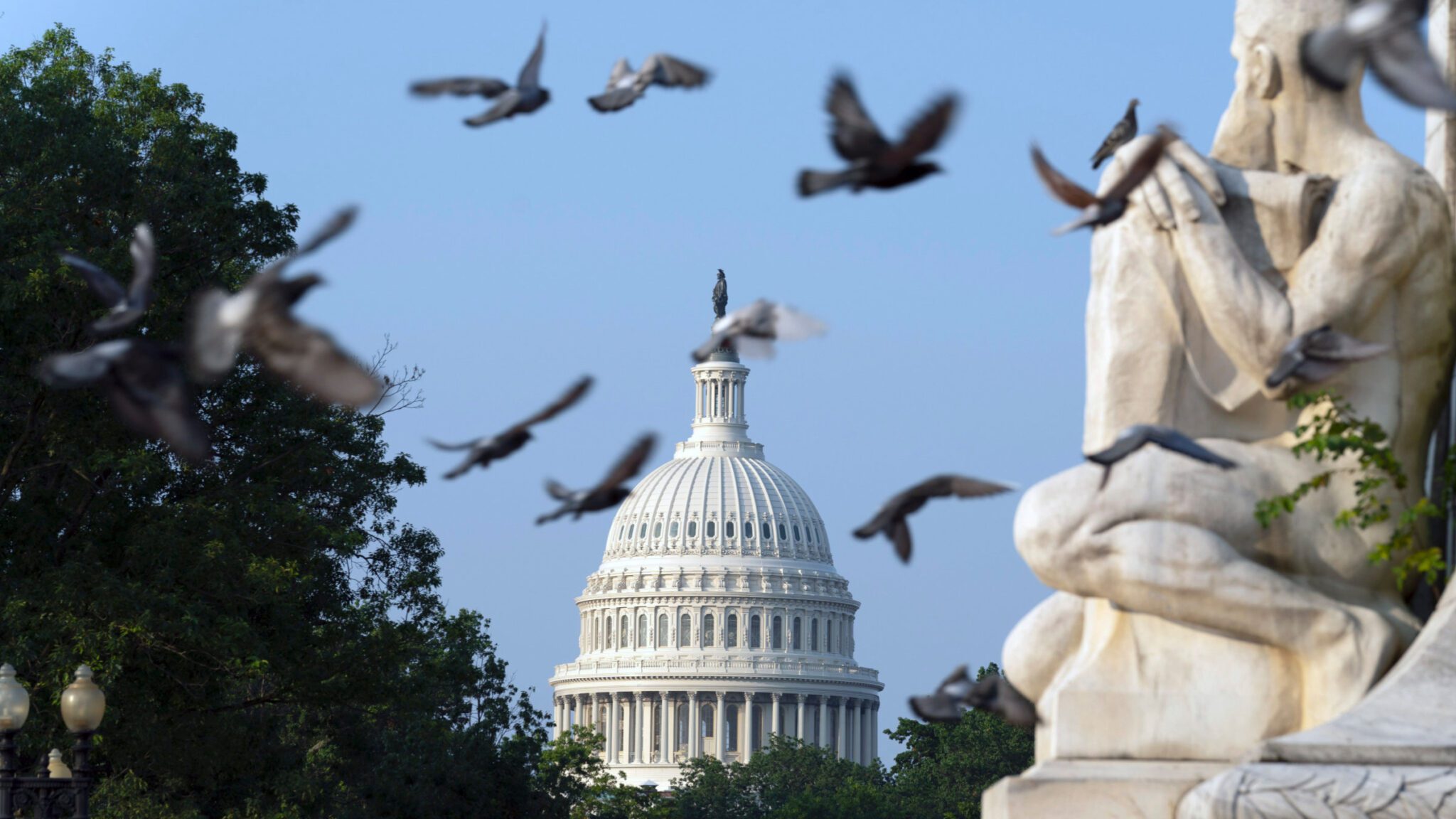 In­dus­try gets the edge: Medicare drug price ne­go­ti­a­tions will on­ly cost bio­phar­ma 10 drugs over the next 30 years
The House on Fri­day morn­ing passed a bill that will al­low Medicare to ne­go­ti­ate pre­scrip­tion drug prices for a lim­it­ed num­ber of sin­gle source drugs, but it's a deal that will on­ly make a mi­nor dent in the pock­et­book of the bio­phar­ma in­dus­try.
The ne­go­ti­a­tions and oth­er pric­ing pro­vi­sions, like in­sulin and se­nior out-of-pock­et caps, are part of a sprawl­ing $1.8 tril­lion spend­ing pack­age that the De­moc­rats and Biden have been push­ing for all sum­mer. The bill, which re­lies on the phar­ma-re­lat­ed sav­ings to help pay for it, now moves to the Sen­ate.
PhRMA im­me­di­ate­ly blast­ed the bill's pas­sage Fri­day, say­ing it will "throw sand in the gears of med­ical progress," but the bill is large­ly a vic­to­ry for the in­dus­try.
CBO said Thurs­day that al­low­ing Medicare to ne­go­ti­ate drug prices — the plan is to start with ne­go­ti­a­tions on 10 of the most ex­pen­sive drugs in 2025 and work up to 20 drugs by 2028 — will save the gov­ern­ment (and cost in­dus­try) about $76 bil­lion over 10 years, and about $85 bil­lion in in­fla­tion re­bate penal­ties if drug prices rise above cer­tain lev­els.
That's a far cry from House Speak­er Nan­cy Pelosi's for­mer drug price ne­go­ti­a­tions bill, known as HR3, which the CBO scored in Au­gust as $456 bil­lion in sav­ings over 10 years. The lat­est bill and CBO score show the ex­tent to which the phar­ma in­dus­try's lob­by­ists wa­tered down the Build Back Bet­ter Act.
Loren Adler, as­so­ciate di­rec­tor of the USC-Brook­ings Scha­ef­fer Ini­tia­tive for Health Pol­i­cy and a drug pric­ing ex­pert, told End­points News, "Def­i­nite­ly in­ter­est­ing to see that even the scaled-back ne­go­ti­a­tion pol­i­cy is ex­pect­ed to save $76 bil­lion over 10 years," or about 17% of what the full HR3 ne­go­ti­a­tion would save in an ap­ples-to-ap­ples com­par­i­son.
Even with the re­bates, to­tal­ing about $160 bil­lion over 10 years — which is about what the to­tal cost will be to the phar­ma in­dus­try (since the re­bate rule was go­ing away any­ways), "is a pret­ty small slice" of the in­dus­try's to­tal rev­enues, Adler said.
PhRMA, which man­aged to turn cer­tain mem­bers of Con­gress with fund­ing and al­ter the ne­go­ti­a­tions with an army of lob­by­ists, pre­vi­ous­ly es­ti­mat­ed about $560 bil­lion in to­tal rev­enue from bio­phar­ma­ceu­ti­cal busi­ness­es in 2017 alone, so $150 bil­lion over 10 years would be about 3% of in­dus­try rev­enue over the same pe­ri­od.
Sim­i­lar­ly, the CBO es­ti­mat­ed that about 10 few­er drugs (out of a cal­cu­lat­ed to­tal of 1,300 drug ap­provals) over 30 years would not be de­vel­oped as a re­sult of the lost funds.
"The amounts in this es­ti­mate are in the mid­dle of the dis­tri­b­u­tion of pos­si­ble out­comes, by CBO's as­sess­ment, and they are sub­ject to un­cer­tain­ty. CBO did not pre­dict what kind of drugs would be af­fect­ed or an­a­lyze the ef­fects of for­gone in­no­va­tion on pub­lic health," the score said.
This is worth em­pha­siz­ing.

CBO says the drug pric­ing pro­vi­sions in the #BB­BA would lead to less than a 1% re­duc­tion in drugs com­ing to mar­ket in the next 30 years.

In the­o­ry, CBO's new es­ti­mate will make it hard­er for the drug in­dus­try to press the point about in­no­va­tion. https://t.co/egIREu4Rrh

— Tri­cia Neu­man (@tri­cia_neu­man) No­vem­ber 18, 2021
While House Re­pub­li­cans said Thurs­day evening that the CBO warned these lost drugs could spell the end for im­por­tant can­cer or Alzheimer's treat­ments in de­vel­op­ment, the re­al­i­ty is that the bill's en­act­ment could just as well spell the end of de­vel­op­ing 10 more me-too drugs, or 10 more ex­pen­sive drugs with no im­proved ben­e­fits over cur­rent treat­ments.
What the pas­sage of such a bill might do, how­ev­er, is open up the flood­gates for more drug pric­ing ne­go­ti­a­tions in the fu­ture.
"BB­BA's ne­go­ti­a­tion process will cer­tain­ly give us ex­pe­ri­ence with drug price reg­u­la­tion that will pro­vide a lot of in­for­ma­tion and in­form fu­ture re­form ef­forts. As a re­sult, it prob­a­bly in­creas­es the odds of ne­go­ti­a­tion get­ting ex­pand­ed in the fu­ture, es­pe­cial­ly be­cause rel­a­tive­ly small changes to the process could gen­er­ate sub­stan­tial deficit re­duc­tion," Adler not­ed.
Oth­er pro­vi­sions in the bill would cap out-of-pock­et spend­ing for se­niors at $2,000, be­gin­ning in 2024, and lim­it what peo­ple pay out-of-pock­et for in­sulin to $35 per month, be­gin­ning in 2023 (but that doesn't in­clude a cap for those who have di­a­betes and are unin­sured). The bill al­so pro­vides $300 mil­lion for FDA in­fra­struc­ture.