In­no­Care IPO over­sub­scribed 300x as Hong Kong in­vestors turned to biotech amid runoff
For­get the glob­al stock melt­down. Or at least Chi­nese biotech In­no­Care did, forg­ing ahead with a more than $250-mil­lion IPO in Hong Kong de­spite the ex­change be­ing in the midst of a King­da Ka-es­que freefall.
It worked. In­no­Care wrote in a fil­ing that re­tail in­vestors sub­scribed to 7.98 bil­lion shares – about 300 times the amount the num­ber of­fered to them, ac­cord­ing to the South Chi­na Morn­ing Post. With in­sti­tu­tion­al in­vestors agree­ing to chip in and buy US$164 mil­lion (HK$1.28 bil­lion) of shares, the com­pa­ny will raise $289 mil­lion (HK$2.2 bil­lion). Shares priced at the high end of an HK$8.18 to HK$8.95 range.
In­no­Care's suc­cess was like­ly dri­ven by the same forces col­laps­ing stocks around the globe. As the Covid-19 pan­dem­ic has slowed eco­nom­ic ac­tiv­i­ty around the world and dri­ven the stock mar­ket down with the speed of a bear phys­i­cal­ly tack­ling an un­sus­pect­ing bull, in­vestors have turned to phar­ma­ceu­ti­cal stocks, par­tic­u­lar­ly for those com­pa­nies who have joined in on the hunt for a coro­n­avirus treat­ment or vac­cine. In­no­Care, fo­cused on can­cer and au­toim­mune dis­or­ders, is not one of those com­pa­nies, but a lo­cal VC sug­gest­ed they still like­ly ben­e­fit­ed from the fren­zy.
"I would be cau­tious on this stock since the re­sponse could be dri­ven by short term spec­u­la­tion, and half the shares are in the hands of the cor­ner­stone in­vestors," VC As­set Man­age­ment man­ag­ing di­rec­tor Louis Tse Ming-kwong told the Post.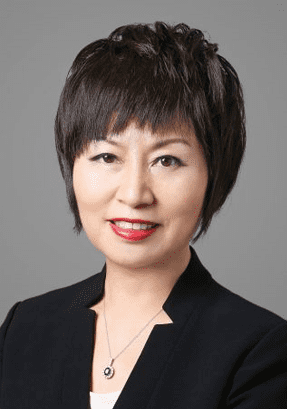 Jas­mine Cui
In­no­Care has 9 pro­grams aim­ing to the best or first-in-class, but the lead pro­gram — and the re­cip­i­ent of half of the IPO's pro­ceeds — is to ore­labru­ti­nib, a BTK in­hibitor now be­ing test­ed pre­clin­i­cal­ly or in ear­ly-stage hu­man tri­als against a long list of can­cers.
By the Post's count, In­no­Care is the 11th com­pa­ny to list un­der Hong Kong's biotech ex­change since it de­buted 2 years ago. Many of the oth­ers came with sim­i­lar pitch­es around au­toim­mune and can­cer. Nev­er­the­less, In­no­Care stands out for its staff, with Mer­ck vet Jas­mine Cui as CEO and pres­ti­gious aca­d­e­m­ic Yigong Shi as pres­i­dent of the sci­en­tif­ic ad­vi­so­ry board.
In a Phase II tri­al last year, ore­labru­ti­nib led to a re­sponse rate of 89% and a 12-month pro­gres­sion free sur­vival rate of 64% in 106 re­duced/re­frac­to­ry man­tle cell pa­tients.