In­otek starts off 2017 with a PhI­II fail­ure for lead drug, shares crater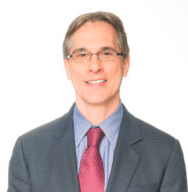 Rudolf Baum­gart­ner, In­otek
The New Year in biotech got start­ed this morn­ing in just the same style it end­ed 2016; with a small biotech re­port­ing a late-stage fail­ure for a lead drug and watch­ing its share price crater.
To­day it was In­otek's $ITEK turn to find the best spin pos­si­ble af­ter tra­bo­deno­son flunked its first Phase III for glau­co­ma or oc­u­lar hy­per­ten­sion. The drug failed the pri­ma­ry end­point, re­duc­ing in­traoc­u­lar pres­sure at 12 time points over 84 days of treat­ment. And its stock im­me­di­ate­ly plunged more than 60%.
Re­searchers pinned the blame on an un­ex­pect­ed­ly high place­bo re­sponse, an un­usu­al is­sue for a study on oc­u­lar pres­sure.
Look­ing on the bright side of a bad sit­u­a­tion, in­ves­ti­ga­tors for the Lex­ing­ton, MA-based biotech added that the study did hit some of the sec­on­daries, in­clud­ing a bet­ter re­sponse with the 6% dose com­pared to the place­bo group.
Re­searchers checked pa­tients' IOP at four time points – 8 AM to 4 pm – af­ter 28, 42 and 84 days of ther­a­py. But the study was scut­tled by the 8 AM's in­abil­i­ty to sep­a­rate from place­bo.
"The re­sults of the MA­TrX-1 tri­al demon­strate that tra­bo­deno­son, op­er­at­ing through a nov­el mech­a­nism of ac­tion, ac­tive­ly low­ers IOP with a tol­er­a­bil­i­ty pro­file that, re­mark­ably, was sim­i­lar to that ob­served in the place­bo arm," com­ment­ed Rudolf Baum­gart­ner, MD, Ex­ec­u­tive Vice Pres­i­dent and Chief Med­ical Of­fi­cer of In­otek.