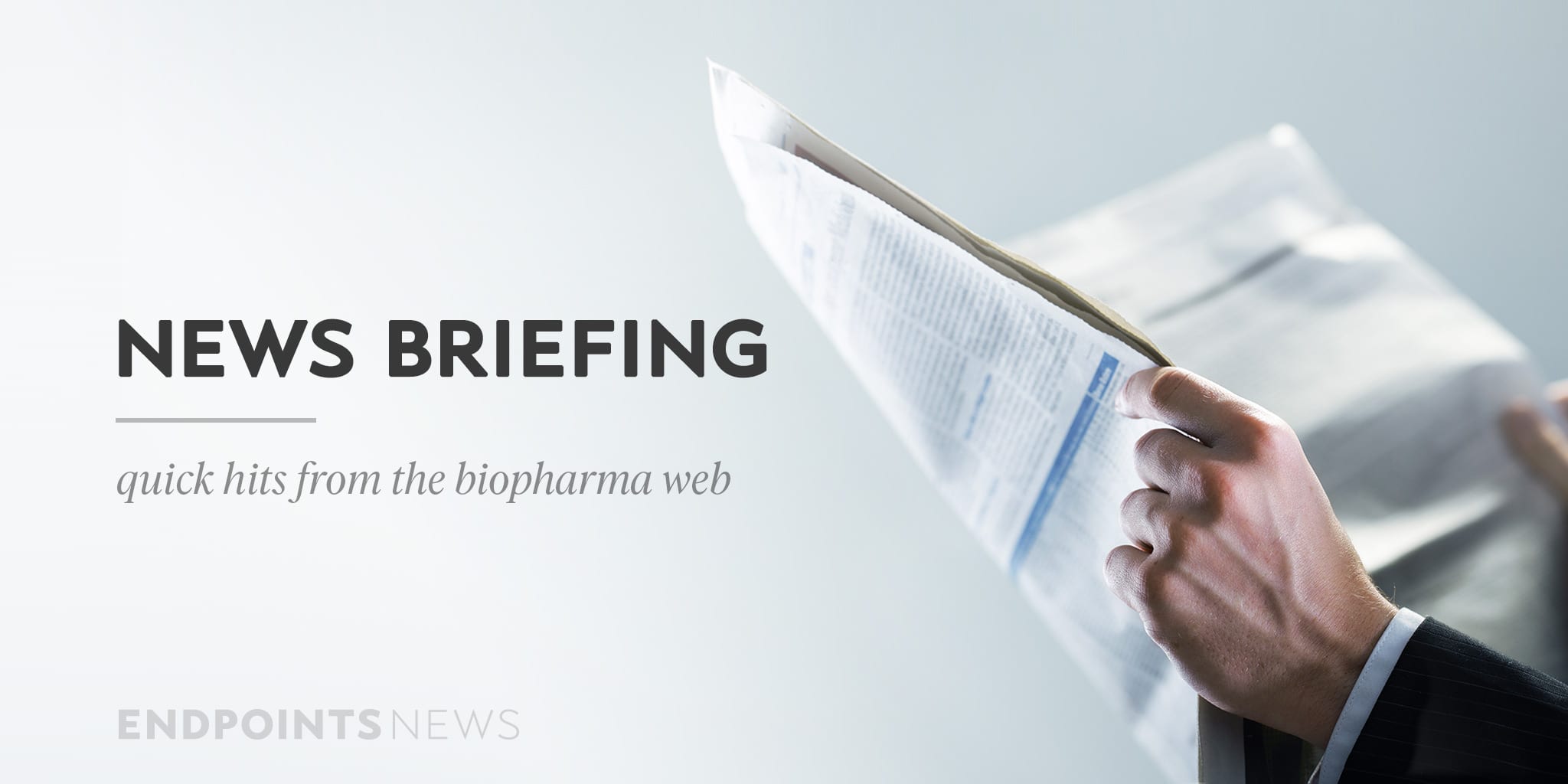 In­sil­i­co finds a new part­ner for AI drug dis­cov­ery; EU launch­es Il­lu­mi­na probe af­ter Grail merg­er close
Hot off a $255 mil­lion megaround, Chi­nese AI start­up In­sil­i­co Med­i­cine has found its lat­est part­ner.
In­sil­i­co is join­ing hands with Shang­hai-based BioNo­va Phar­ma­ceu­ti­cals to joint­ly de­vel­op small mol­e­cule in­hibitors for hema­to­log­ic ma­lig­nan­cies. Though they're not re­leas­ing the fi­nan­cial terms of the deal, the part­ners said they're kick­ing things off with a dis­cov­ery-stage project from BioNo­va.
While there's been a re­cent ex­plo­sion of ac­tiv­i­ty in the AI space, In­sil­i­co CEO Alex Zha­voronkov pre­dicts that some of those ef­forts will ul­ti­mate­ly fail, akin to the dot-com bub­ble in the ear­ly 2000s. Once that hap­pens, he told End­points News, In­sil­i­co will seek to emerge as the field's Ama­zon or Google. The chief ex­ec­u­tive pulled in a $255 mil­lion Se­ries C round back in June.
But he's not alone in those goals: Miles away, in Shen­zhen, Chi­na, XtalPi re­cent­ly raked in a $400 mil­lion Se­ries D round to re­fine AI for drug dis­cov­ery. Ex­sci­en­tia pulled in a fresh half-bil­lion dol­lars ear­li­er this year, just a month af­ter Daphne Koller picked up $400 mil­lion in a Se­ries C round. — Nicole De­Feud­is
EU launch­es new Il­lu­mi­na probe af­ter Grail merg­er close
Eu­rope is not hap­py with Il­lu­mi­na.
A day af­ter the biotech com­plet­ed its ac­qui­si­tion of Grail de­spite on­go­ing FTC and EU probes, the Eu­ro­pean Com­mis­sion is launch­ing a new in­ves­ti­ga­tion over whether or not Il­lu­mi­na's move vi­o­lat­ed a "stand­still oblig­a­tion," the Com­mis­sion an­nounced Fri­day. Such oblig­a­tions are en­forced to "po­ten­tial­ly ir­repara­ble neg­a­tive im­pact of trans­ac­tions on the mar­ket," pend­ing in­ves­ti­ga­tion out­comes, the EC said.
"We deeply re­gret Il­lu­mi­na's de­ci­sion to com­plete its ac­qui­si­tion of GRAIL, while our in­ves­ti­ga­tion in­to the trans­ac­tion is still on­go­ing," Com­mis­sion ex­ec­u­tive vice pres­i­dent Mar­grethe Vestager said in a state­ment.
Vestager con­tin­ued:
Com­pa­nies have to re­spect our com­pe­ti­tion rules and pro­ce­dures. Un­der our ex-ante merg­er con­trol regime com­pa­nies must wait for our ap­proval be­fore a trans­ac­tion can go ahead. This oblig­a­tion, that we call stand­still oblig­a­tion, is at the heart of our merg­er con­trol sys­tem and we take its pos­si­ble breach­es very se­ri­ous­ly. This is why we have de­cid­ed to im­me­di­ate­ly start an in­ves­ti­ga­tion to as­sess whether Il­lu­mi­na's de­ci­sion con­sti­tutes a breach of this im­por­tant oblig­a­tion.
The EU opened its in­ves­ti­ga­tion in­to the merg­er at the end of Ju­ly, ex­press­ing con­cern that the deal would sti­fle com­pe­ti­tion for can­cer de­tec­tion tests, which is Grail's pri­ma­ry busi­ness. Il­lu­mi­na has as­sert­ed that the EU has no au­thor­i­ty over the merg­er be­cause the com­pa­nies do not do busi­ness with EU mem­ber states. — Max Gel­man
Mas­sive York, Eng­land life sci­ences cam­pus gets a new own­er
Life sci­ences com­pa­nies at an 82-acre York, Eng­land cam­pus are about to get a new land­lord.
LXi Re­al Es­tate In­vest­ment Trust (RE­IT) is snap­ping up the cam­pus in one of three deals to­tal­ing £80m, ac­cord­ing to the UK-based news source The Busi­ness Desk.
About 1,000 peo­ple work at the cam­pus, which is home to CRO Co­v­ance and UK gov­ern­ment agen­cies like the An­i­mal and Plant Health Agency.
"Oc­cu­pa­tion­al de­mand for the cam­pus is sig­nif­i­cant, in­clud­ing from Gov­ern­ment en­ti­ties, and there is ex­pan­sion space at the prop­er­ty which may pro­vide op­por­tu­ni­ties for the com­pa­ny to fur­ther en­hance the val­ue of the as­set through the pre-let for­ward fund­ing of ad­di­tion­al build­ings," LXi RE­IT said in a state­ment, per The Busi­ness Desk. — Nicole De­Feud­is